Most of us know that the Mumbai we see today is a city developed out of concrete connection of seven different islands of Colaba, Mazagaon, Old Woman's Island, Wadala, Mahim, Parel and Matunga – Sion. To its north lied the Salsette island which is where Borivli, Kandivli and mainly the Sanjay Gandhi National Park is located today, where the Thane creek divided it from Thane and towards its north the Vasai creek would divide it from the Bassein island or today's Vasai.
Although the credit for its development is absolutely attributed to the British, but it cannot be denied that these islands were a part of several influential dynasties which ruled India and all of them have a crucial role in building it over the years. That is why, besides the British monuments, there are several more monuments dating back to Ancient India as old as of 1
st
Century BCE that we come across suddenly amidst the busy city.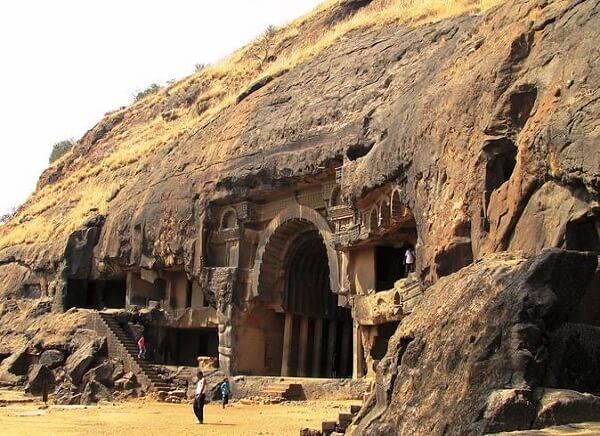 We must know that this city which has flourished today as the finance capital of India was once an important city in the Mauryan rule and for several other rulers that followed. The Kanheri, Jogeshwari, Mahakali and Gharapuri, more renowned as Elephanta caves, are all traced back to the ancient rulers starting from the Mauryans up to the Shilahars, so one may portray this city as a Buddhist philosophical center of the ancient India which evidently later also seems to have turned into an educational hub. But most of us fail to see the wider picture since we hardly consider that all these regions were not connected to each other by land at that time, as they are now.
So the major medium to travel here was the sea and not land. When we travel by sea, we largely depend on landmarks along the coast and you may be surprised to know that these caves might also have played the role of such landmarks for sea farers.
The Kanheri cave complex which is located in the Sanjay Gandhi National Park of Borivli today is one such ancient monument which is visited by thousands of visitors every month without knowing the other side of the story of its ancient tradition. It belonged to Salsette or Sashthi Island.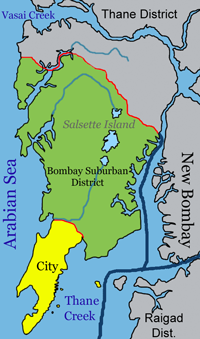 The name 'Kanheri' comes from Krushnagiri or Kanhagiri which can literally be translated as 'Black mountain'. As we all know, the entire Deccan plateau consists of Basalt rock which is black in color which seems to be a valid explanation for the name. So it is intriguing that why would someone travelling through land, name the mountain based on its appearance where every other mountain he is travelling through has the same phenomena. It has to be someone who comes from the sea to call it so and this suggests the Kanheri to be an ancient landmark for sea farers.
But what kind of landmark was it? A new approach is emerging in the study of ancient monuments along the coast because of the increasing significance of Maritime Archaeology in India. Based on this approach, Coastal monuments are being observed through the perspective of sea farers and how these monuments would have acted as potential landmarks for them. The Kanheri caves of Mumbai along with the Mahabalipuram temple of Tamilnadu, are being studied with the similar perspective.
While visiting the Kanheri caves, one may observe a huge and shallow bowl like structure which is believed to have borne fire lit for the whole day. This again has two explanations that it might be some spiritual activity or that it might act as a lighthouse to direct the seafarers to the coast at night, which seems more believable. Nothing is proven yet but it is a considerable hypothesis that the Kanheri caves, apart from being a philosophical center for Mahayana Buddhism, have also acted as a lighthouse for ancient seafarers. In case of Mahabalipuram, they have naval records of seafarers suggesting of it to be a coastal landmark for them.
We travel such places of huge heritage and historic significance; however, we miss to observe around us. And what is travelling really, if you are not observing?