There have been many misconceptions about RSS and their works for years now. Part of the reason? Misinformation. One should not make a final judgement about something without analyzing it properly and without prejudice. So, on the 70th birthday of the Rashtriya Sarsanghachalak of RSS Mohan Bhagwat, take a look at some of his quotes and decide for yourself -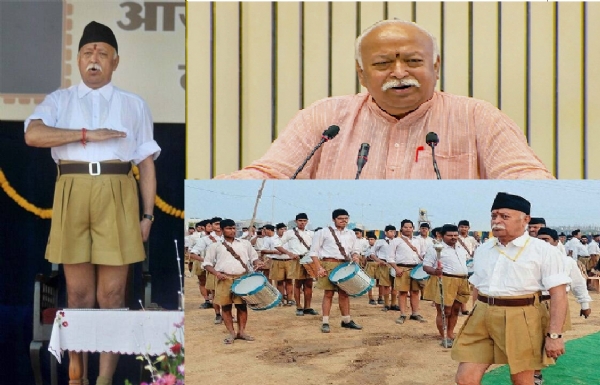 · When we forgot our values, our decline started. If you study it, then India's decline started with our decline. The solution is to come back to our values.
· India is a country full of diversity and it must be respected and celebrated.
·
We do not want to dominate the society. The Sangha wants common man to lead the society in the right direction.
· For the sake of uniting the society, no one is stranger to us, not even those who are opposed to us.
· We believe in an India which includes everyone and does not exclude anybody. That is why we try to approach everyone.
· This value-based behavior and culture is our Hinduness. Therefore, Hindutva unites us.
· Who will be in power, what policy the country will accept is something to be decided by the society and people. There are mechanisms in place for that...We are not concerned about that, what we are concerned about is the conduct of the society.
· People often believe that RSS is a dictatorial organization and that one man decides everything... If you want to see the most open organization, then you should come to Sangha. There is no restriction. An RSS worker conducts himself in line with values given to him by the organization.
· Many things are said about the RSS without even attempting to understand it.
· The cultural identity of all Indians is Hindutva and the present inhabitants of the country are descendants of this great culture.