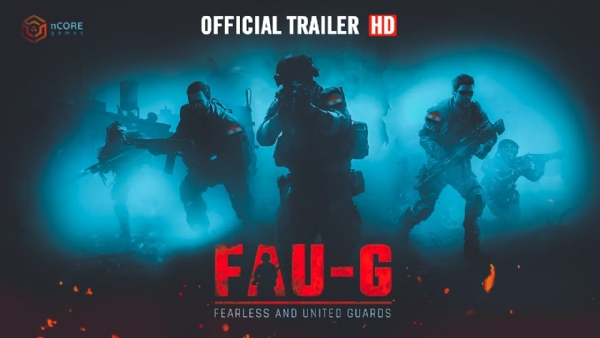 Just when people were mourning the ban of the South Korean game PUB-G in India, a Bengaluru based gaming company called nCore Games, in collaboration with Akshay Kumar have released the poster of a new game which is wackily named FAU-G; Fearless and United: Guards. The poster for this game was released on Akshay Kumar's social media and later took the internet by a storm as several people came out to say several things about the same.
According to the actor's social media post, 20% of the game's net revenue will be donated to the 'Bharat Ke Veer Trust' which is a charity for Indian armed forces implemented by the Ministry of Home Affairs. The game is said to release by the end of October 2020.
Many people have since come forward to voice out their opinions on the coincident ban of PUB-G and the announcement of FAU-G. While some Indians are rejoicing on an original advanced graphic game, others are calling it a rip off of PUB-G without seeing its gameplay.
Why this game is being made, is there any political strategy behind it, we don't know. But here are some positive outcomes that are likely to come after the launch of this game.
1. Entering the Spotlight
While Indians have become open and liberal to unconventional fields and occupations like Tik Tok, Influencers, Bloggers etc., with this game being produced in India, it opens up many doors to employment for Indian game developers and creatives. Although there are many games released in the market by Indian creators before, no game has gotten such a huge platform has FAU-G. Not only that, if this game becomes a success in the market, many other Indian game developers may get inspired to come up with their own unique concepts with the acceptance of this field in India.
2. Awareness about the Real Heroes
The Co-Founder of nCore Games and Ceo of GOQii Vishal Gondal after the poster launch revealed that this game has been under development since April 2020 and it will not be a battle royale game. The first episode will be set in Galwan Valley which is located between Ladakh in the west and Aksai Chin in the east, which is currently controlled by China. A game with such a strategic gameplay will help us understand the sacrifice and the history of our 'jawaans' for the country. Also, with 20% of net revenue going to the 'Bharat Ke Veer' trust, it will be the nation's way of appreciating the hard work and courage of the Indian soldiers.
3. No More Threat to Security
PUB-G was banned as they posed a threat to the national integrity and sovereignty of India. Given the current tensions between India and China, PUB-G has become more than just a mere game and as citizens of India it is our responsibility to contribute in maintaining our national security and sovereignty. FAU-G, as its 'Made in India' is no more a threat and will only open more doors to various opportunities.
Overall, instead of looking at FAU-G as a cheap shot, let's look at it as our responsibility to the nation given the current circumstances.
-Shravya Kulkarni