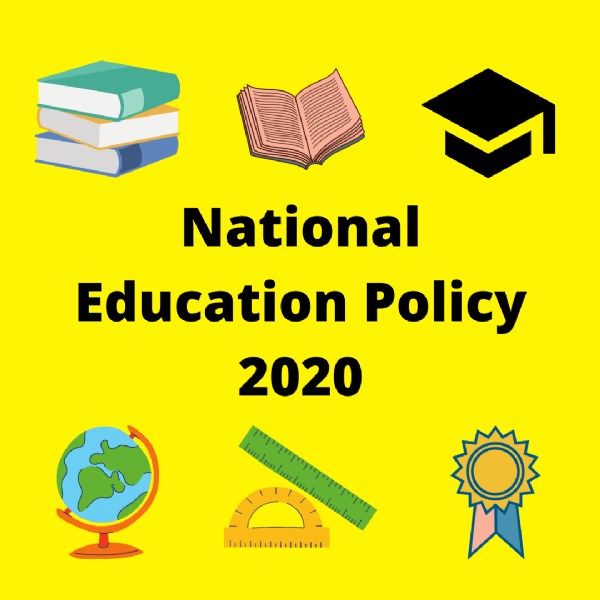 On 29th July 2020, the New National Educational Policy (NEP) was released to the public which holds drastic reforms and changes in the current education system of India.
According to the report, this policy is made with an agenda of developing literacy rate along with higher-order cognitive capacities, such as critical thinking, problem solving, social, ethical, and emotional capacities of the students.
It has also committed to bring about a positive and encouraging change in the educational facilities like sanitation, libraries, extra-curricular activities, medical facilities etc even in the rural/underdeveloped areas.
WHAT IS NEP INDIA?
The National Education Policy in India first came into existence in the year 1968 with the help of an Education Commission consisting of 17 members. It consists of a set of systematic guidelines to run and develop education in India. Since its establishment, India has had 3 revisions of the policy with the first one coming out in 1968, then in 1986 and the last version came out in 1992. Since then, India has seen drastic changes in various fields right from technology, reform, lifestyle to global outreach.
Keeping this in mind, the new NEP 2020 was released this year under the Prime Minister ship of Mr. Narendra Modi.
REASONS WHY NEP 2020 IS A GAME CHANGER FOR INDIA
1. No more pressure of 10th and 12th Board Exams-
According to the policy, instead of having the previous 10+2 structure, we will now be having the 5+3+3+4 structure, which means that major exams have been divided according to the age groups and focusing on providing step by step education. Before this, students would start preparing for their 10th boards during their 8th std itself, putting a pressure of two entire syllabuses on the student at once. With this reform and division of curriculum, this pressure will reduce a lot and the student will be able to focus on studies and extra-curricular with more enthusiasm.
2. LESS DISCRIMINATION, MORE EDUCATION
There won't be any more distinction between Arts, Science and Commerce fields. That simply means that a person can pursue Chemistry while studying psychology. This is a huge step as previously; students were given a set of subjects with no scope of negotiation. But now, even though you don't like physics, but you are a scholar in mathematics, you won't have to worry, because your future is in your hands. Also, this will serve as a way to destigmatize the discrimination between arts, science and commerce. With this, we can finally curb the gap between inferior fields and superior fields and start respecting every profession equally.
3. NO MORE BLINDLY MUGGING UP TEXTBOOKS
According to the policy, students in school will be given 10 days in a year of no bag period, where instead of limiting the lessons to the classrooms, the students from class 8 to 12 will go out for a week and learn from actual carpenters, artists, technicians etc.
This enables the schools to teach the children the importance of every single occupation no matter how big or small. Students will finally understand that if a technician would not have existed, we would not be able to function in our day to day lives.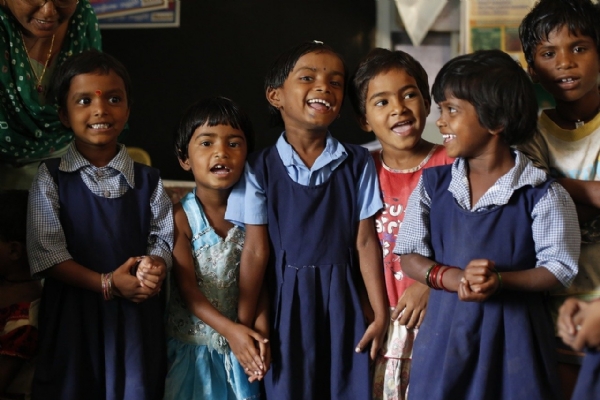 4. EDUCATION IN VERNACULAR LANGUAGE
Yes, English as a language is extremely important in this day and age as it opens up a wide range of possibilities in life and career. But is it a necessity? Even though English is important globally, preserving our native languages is our responsibility. Studies have shown that people who get education in their native languages, learn faster and perform better. Which is exactly why the government has insisted on schools to teach children in their local/vernacular language at least till 5th std. Since children's brains have the maximum grasping capacity till the age of 6, if they learn in the language that they speak in, they will be able to perform much better in examinations.
5. NO YEAR GOES TO WASTE
In any case, due to unforeseen circumstances if you cannot complete your degree, or have to drop out, you won't be called a failure anymore. This policy enables you to get a certificate even if you have to drop out of college after 1 year and a diploma if you have to drop out after 2 years. Earlier, if someone had to go through something similar, they had to start from scratch or had no proof of that period of education. But now, you have a proof for the same. Which means your efforts will not go to waste but they will get acknowledged.
To conclude, this policy is something that we have been waiting for all our lives to be incorporated during our school days, but now, at least the future generation will get a chance to have a much holistic, diverse, equal and quality education which will help boost the overall development of India as a whole.