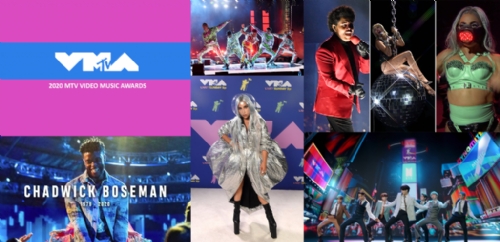 MTV's Video Music Awards went live yesterday and as always it was a spectacular night. Lady Gaga stole the show by not just winning the top five honours but with her statement face masks as well. Canadian singer The Weekend won the video of the year, whereas Taylor Swift created history by winning the Best Director category. Finally, the night came to an end with a tribute to late actor Chadwick Boseman.
Lady Gaga bagged the MTV Tricon Award, Best Cinematography, Best Collaboration and Song of The Year for 'Rain on Me' with Ariana Grande. She was also awarded Artist of the Year defeating Justin Bieber, DaBaby, Megan Thee Stallion, Post Malone and The Weekend; in this category.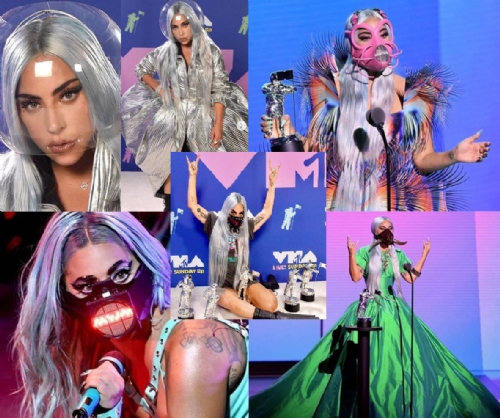 BTS won in three categories i.e. - Best Group, Best Pop and Best K-Pop for 'On'. Coldplays 'Orphans' won the Best Rock category. Doja Cat won the New Artist and Megan Thee Stallion was awarded Best Hip-Hop video for 'Savage'.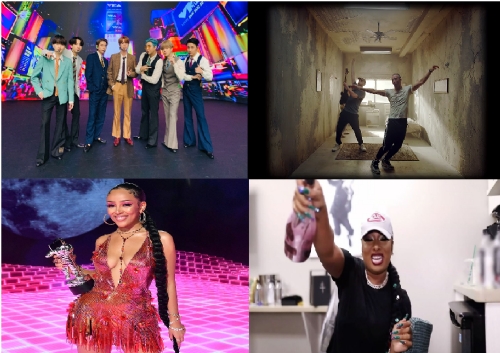 Taylor Swift created the history by winning the Best Direction category for her music video 'The Man'. She is a first female solo artist to get this award. Although she was not present for the ceremony, Taylor Swift connected via video conferencing and thanked the jury as well as her fans.
The Weekend, who won the Video of the Year, paid tribute to two black people Jacob Blake and Bronna Taylor who were shot by police officers. He said, "It's really hard for me to celebrate right now and enjoy this moment, so I'm just going to say: justice for Jacob Blake and justice for Breonna Taylor."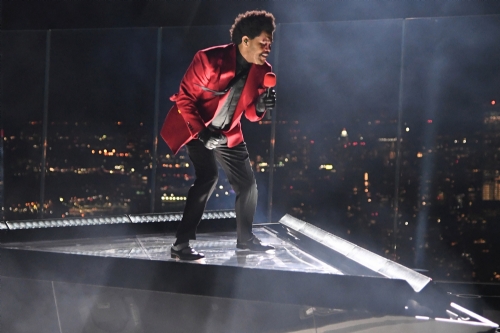 Miley Cyrus, BTS gave some dazzling performance during the ceremony. The show was hosted by actress and singer Keke Palmer.
The last performance of the night was by the musical group The Black Eyed Peas who ended their performance on the note of 'Black Lives Matter'.