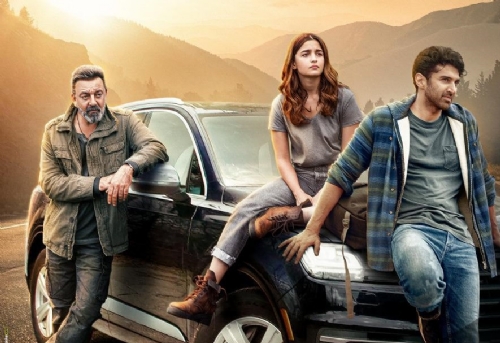 The much awaited trailer of Sadak 2 is finally out and there is a new history in making. Just under 5 minutes of its release, the trailer has more dislikes than likes and the #JusticeforSushant group is out for blood. Twitter is flooded with hashtag #Sadak2Trailer but the Sushant Singh fans are urging everyone to not watch the trailer and instead to just dislike it.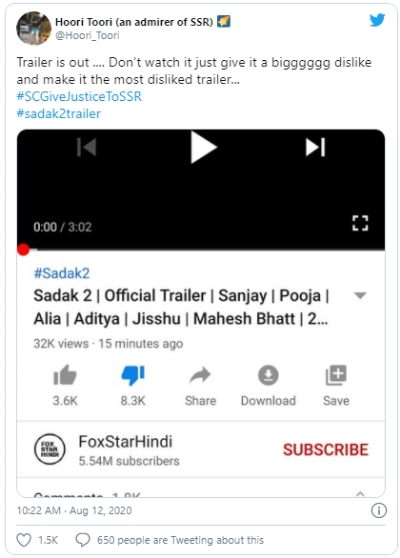 On the other hand, trollers are on the role and have targeted all cast members with their creativity.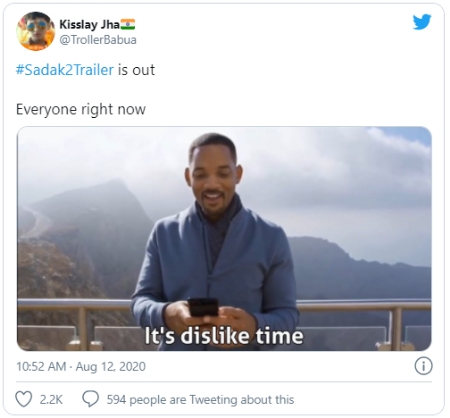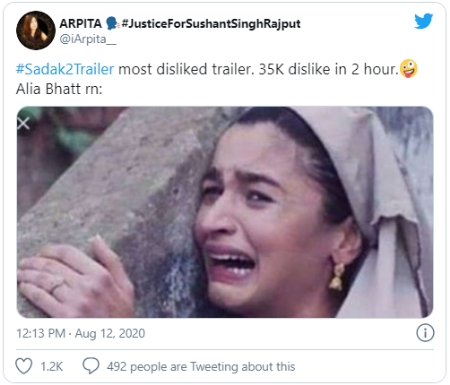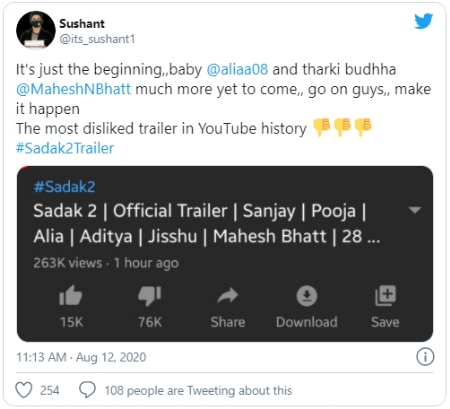 Meanwhile, there are people who refused to succumb to social media trends and asked felt that the trailer and a movie should be judged on merit.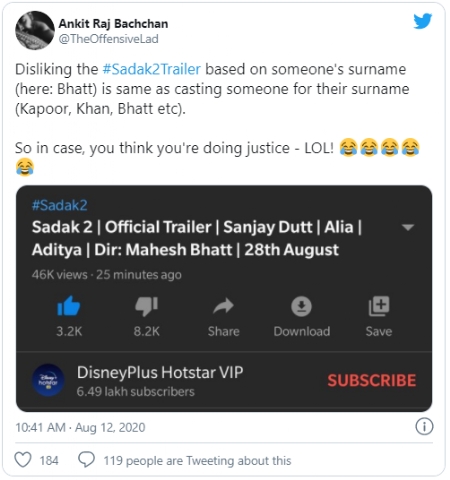 The parody poster of the movie also went viral on social media.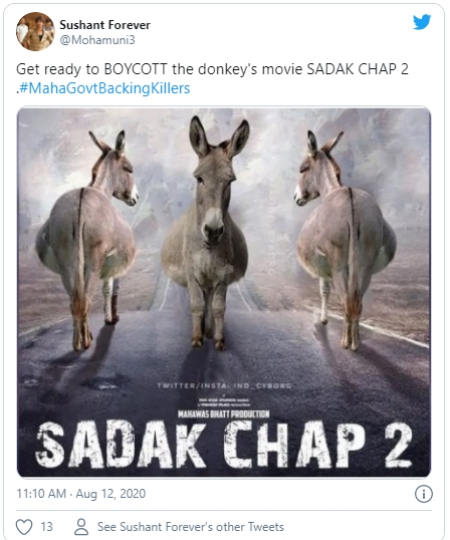 Now, after more than eight hours of its release, Sadak 2 has 4.4 million views, 2.2 million dislikes and only 137K likes on YouTube. The movie will be released on Diseney+Hotstar on 28 August 2020. It is a Derectorial comeback of Mahesh Bhatt after two decades which stars Sanjay Dutta, Pooja Bhatt, Alia Bhatt, Aditya Roy Kapur & Makaranad Deshpande.
Have you seen the trailer yet? Do you think this is the way to ask for justice or to stop nepotism? Let us know your opinion in the comments section below.