This story starts in the bungalow situated in New Delhi's posh area Hailey road, where Lakshmi Narayana Thakur (LN) and his wife Mamta live with their beautiful but troublesome five daughters whose names start alphabetically. Anjini, who is not happy with her marriage, Binodini, who is worried about her hissa in the family property, Chandrakanta who eloped with a foreigner on her wedding day, Debjani who is an English newsreader in DD news and Eshwari, who is too popular at Modern school.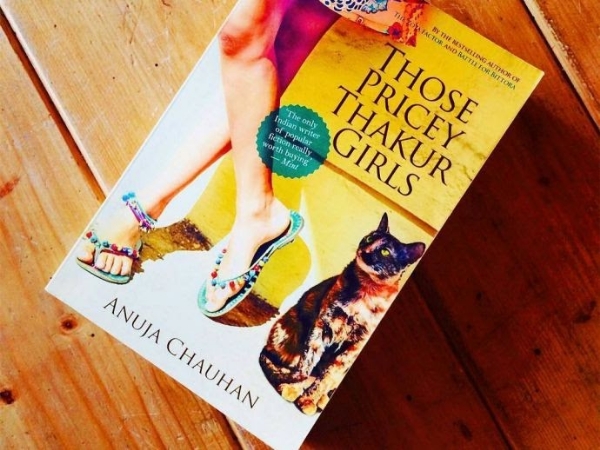 And yes our charming handsome hero of the book Dylan Singh Shekhawat who is the investigating editor in India post and LN's close friend Sahas Singh Shekhawat's son.
The book's main focus is basically on the chemistry between Dylan and Debjani. Dylan first meets Debjani at her home where his father and LN play kot-piece regularly and something tickles him inside for this stray dog lover, lover of losers Dabbu(Debjani). But later he comes to know, the DD news reporter whose censurable review he has written in India Post a few days back is Debjani. To impress her and to correct his mistake, he started giving her lessons on reading news. They start the journey of Dabbu and Dylan full of flirting, misunderstandings, romance, fighting, and heartbreaking, and whatnot.
The book has few more funny characters Ashok Narayan Thakur chachaji, Bhudevi chachiji and their son Gulab who are the neighbors of LN. Chachiji is always skeptical about chachaji's behavior. She believes that he is having an illicit affair with their cook Dulari. She superstitiously thinks that her mother in law, Pushkarni possessed her and suggests her to keep Dulari away from her husband AN that's why she always tries some 'Jaadu-Tonas' on Dulari.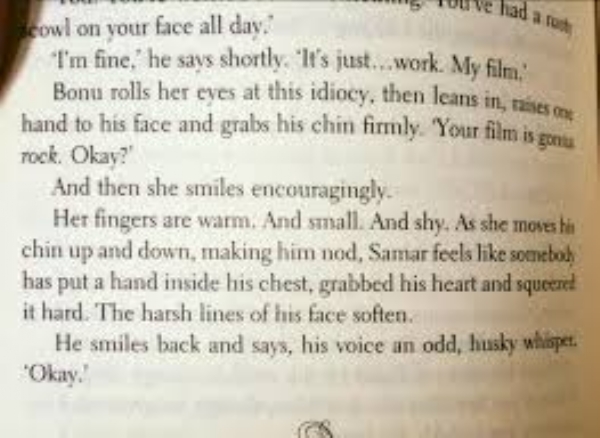 As the book is set in the year of 1986, there are some interesting and informative mentions of the Sikh Massacre that happened in 1984. Dylan is working on this issue to raise the voice against the culprit of this incident which entraps him. This brings Dylan and Dabbu's relationship at risk.
The first half of the book is slow-paced where I lost interest but from the second half it again gained speed and the story takes a turn. Anuja's writing is simple and inflow. She described each character naturally like typical gossip between two aunties, a concerned mother of five girls, the attitude of son's mother in front of her daughter in law, etc. It was fun reading a book in Hinglish (Hindi+English).
This book is compared as an Indian version of Pride and Prejudice. But It didn't work well because of its filmy plot and predictable climax. But if you are a Bollywood lover and want some light read then this book is perfect for you. It's a good start for beginners.
- Sakshi Padegaonkar