This COVID_19 and Lockdown has taken a toll on our lives. We all are stuck at home, even if we go out its a constant fear of getting affected with this Coronavirus. So we can't even think about traveling nowadays, And we aren't sure when will this situation be ok, and when we will be able to travel fearlessly. So till then all we can do, without fear is taking a virtual tour of beautiful places around the world.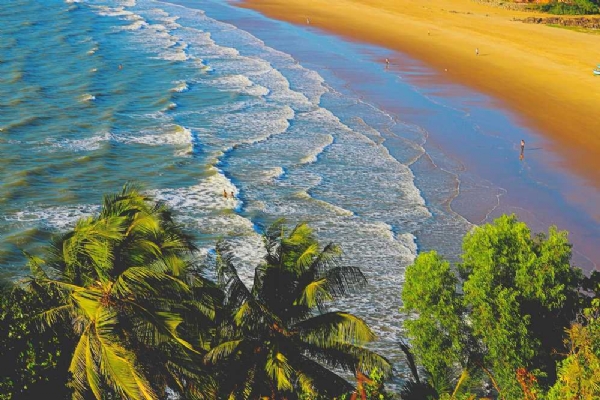 Now when it comes to travel we must give our first preference to our country, So that money that we are spending on our travel will be used for our country only. And then we can think about the places outside India. Today we are going to visit 3 top beaches in India. And you will fall in love with these beaches.

1. Gokarna Beach: Gokarna is a beach where which gives a different kind of feeling. More of a spiritual feeling. You search for it on google and you will find this one on the topmost rank on most of the websites. This beach is situated in Karnataka. Gokarna Beach recently gained fame for being a surfing site. It is also famous for its scenic trekking excursion one can take from here. Located near Mahabaleshwara Temple, the Gokarna Beach is also known as the place where pilgrims first come to take a dip before visiting the temple. A beautiful view, Beautiful sea fragrance and therapeutic sound of waves will take you to another world. The best thing about this beach is that it is not crowded like the most beaches of Goa or Mumbai, It is not polluted, and it is way too spiritual in terms of vibes than the other beaches.

Location: Gorkana Village | Ankola, Gokarna, India
Best Time to visit: October to March.

Activities and Watersports: Water Yoga, surfing, jet ski, banana boat, snorkeling, and trekking.
Distance from Gokarna Bus Main Stand: Around a KM away.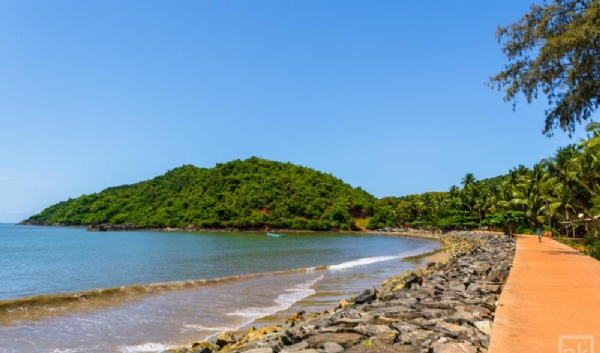 2. Tarkarli Beach: This beach is famous for the beautiful view, Lush green background, and Watersports. Also, People love to come here to eat Malvani food along the beachside. Tarkarli is a famous beach in Maharashtra, and many people enjoy their weekends here. The main attraction here is "Scuba Diving". Once in a lifetime, you must enjoy the scenic beauty of this beach.

Location: 8 km (5.0 mi) south of Malvan and 546 km (339 mi) from Mumbai and 410 km from Pune on the west coast of India

Best time to Visit: Winter is the best season to visit. Precisely October to March.

Activities: Scuba Diving, Watersports.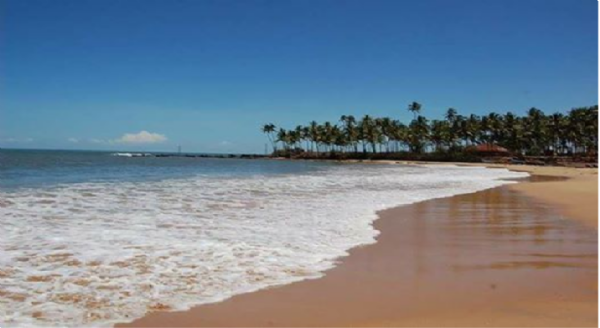 3. Mandarmani: This virgin beach is located in the eastern part of the country. The sleepy fishing village has turned into a fast-developing resort town, thanks in part to a popular eight-mile-long stretch of sand that's often occupied by little red crabs.

Around the area, travelers can experience postcard-worthy beaches such as Digha and Shankarpur -- known for their spectacular sunrises and calm waters.

Location: about four hours south of Kolkata by car.

Best Time to visit: October to May

Activities: Ride ATV, Jetski, sea boat, para-sailing, bump-boat, banana boat.