- Sakshi Padegaonkar

The book 'The Aunt who wouldn't die' by Shirshendu Mukhopadhyay is translated from Bengali by Arunava Sinha. This 140 pages short novella is something different. Such a unique plot, delightful read it is!!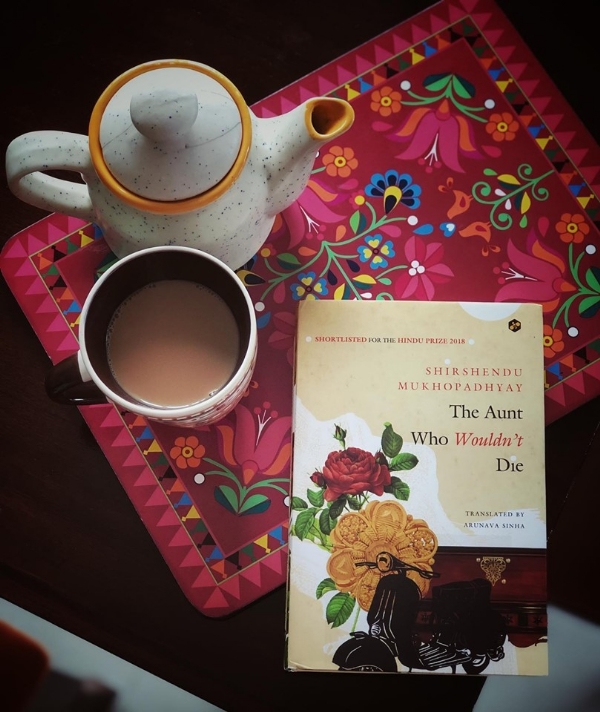 The book is about three women. Roshomoyee, everyone calls her Pishima (maternal aunt) is the widow at the age of 12. Somlata comes from a lower class poor family married in the Chakor Mitra Chowdhury family who once were Zamindars in East Bengal, live their life by selling land and gold. Men in the family think that they are not born to do work or do a job. This thing bothers Somlata and she tries to make her husband and all the men in the family earn by themselves. She helps him to establish his own business. One day Pishima dies mysteriously leaving behind her loving jewelry box. After the death, Pishima becomes a ghost and haunts Somlata. Pishima mischievously gives her advice which can lead her to the wrong path. From here the book takes an interesting turn.
This book shows how old customs ruin a widow's life. Though Pishima has all respect and love in the family, she is deprived of all the pleasure which every person deserves because of that she finds solace in her treasure box. Somlata is the pure soul, hard-working woman whose life revolves only around her husband. With her strength and intelligence, she carries the responsibility of the whole Mitra family.
It's about Greed, love, Urge, patriarchy culture in India. I like to know about the aristocratic Bengali family. It was such a delightful read. The flow of the book is so smooth and the writer made sure to avoid unnecessary details. He understood women's feelings, desires, needs so well which we can see in this book.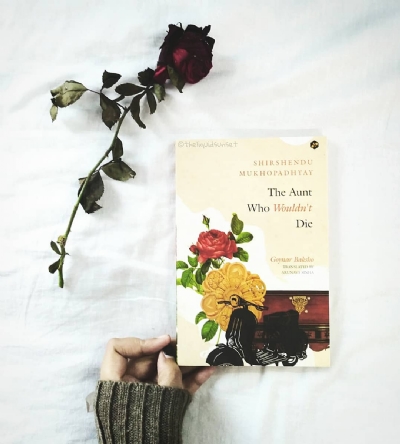 Boshon is the independent, modern, feminist girl who thinks the world should be filled with only women except for her father and grandfather. But who is Boshon? I am intentionally avoiding to talk more about Boshon. Do read this book to know about Boshon. I highly recommend it.