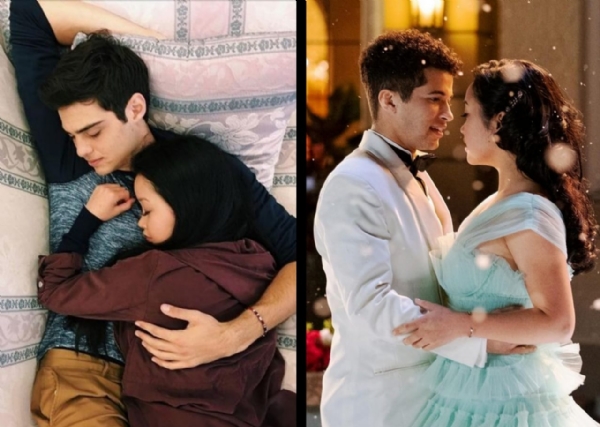 And to do that on the year's most romantic weekend, what a perfect way to fill ourselves with love! Thank you dear dear Netflix!

Movie: To All the Boys I Have Loved Before-P. S I still love you.
Release Date: 12th February 2020
Cast: Lana Condor (Lara Jean) ; Noah Centineo (Peter Kawinsky) ; Jordan Fisher (John Ambrose McClaren); Emilijia Berenac (Jen); Madeleine Arthur (Chris)...
Director: Michael Fimognari
Alright y'all, BEWARE OF SPOILERS!
(If you have a bae it is highly advisable to dim the lights, get a blanket and hit *play*. For me it's just a dream:/ )
Okay some disclaimers. I am Team Kawinsky (No offense Team McClaren John is adoooorable.) So, when I started, all I wanted to do was jump to the 102nd minute but I controlled my nerves a tad.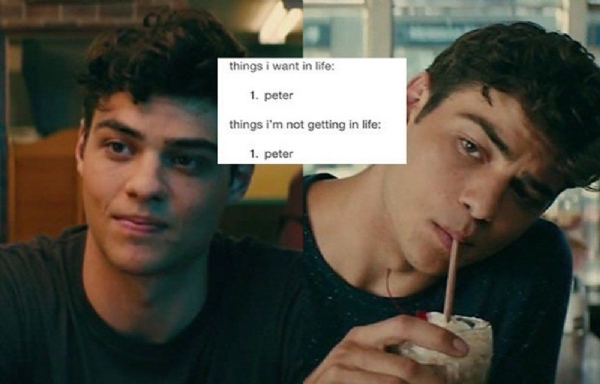 It was 2 summers ago that "To All the Boys I have Loved Before", based on Jenny Han's novel was on everyone's Netflix list. I belonged to that part of the crowd who didn't really feel love at First Watch (I slept halfway). But when I re-watched it later that year, I fell in love with the fetching, realistic plot.
This movie takes us back to that first highschool cringy, awkward love story that we have all had and secretly miss. That's the magic about teen romances.
Plus, Valentine's week was around the corner and love was in literally every atom of air. And yeah, the TO-BE-WON-OVER-BY-A-DREAM-GUY SYNDROME took me down too.
There is a certain curse about sequels. They never turn out to be as good as the first. Even this one had its work cut out for. It didn't quite live up to the first one, which was a box of chocolatey delight, but they did a decent job.
This one pulled a few strings of nostalgia as we had a sneak-peek at 6th grade John and Lara. It reminded us of how much our concept of love has changed since, but the hint of childishness still hasn't gone and never should.
Lara faces the question we all face at this age- "to believe or not to believe in forever?". On one side, Peter and Lara seem happily-ever-after-worthy. But the insecurities Lara has about Jen and the fear of being the second option is something we all go through.
This kaleidoscopic chaos in her mind is shown very organically and never too intense for it to cross the line to artificial.
It shows that while the beginnings of all relationships are exciting, happy and beautiful it is very very difficult to retain that same amount as it progresses (Pyaar karne se bhi mushkil hai nibahana hoo)
Netflix's success can also be evaluated in another way. At the end of the first movie, we were in love with Peter and Lara's relationship. We felt like they had it all. They were near-perfect.
In the second movie we got to see John and he filled in the spaces Peter missed. (he was the only, was the only one who decided to hang out with oldies except for Lara)
He was the pensive, thoughtful guy we all want. He wasn't popular or sought-after like Peter. And when Lara famously said "I said my boyfriend was more anonymous." we took the hint.
But, to even make the audience question the sublimity of their relationship at a time when we were head over heels for them, is a commendable job.
But of course, in the end we are all convinced that Peter and Lara deserve the ending they got. They owe it to love. And when Peter says "You said you don't like driving in the snow." it was a major heart-clutch moment.
(So basically, at times this is just an upscale version of Kuch Kuch Hota Hai.)
Love also flows from some other side-stories. Dr.Covey is loved by all of us. Single father bringing up 3 daughters with a mix of love and protection, it simply is warm. And when he slowly falls for Trina, the neighbor, we can't help but swoon. And of course, Kitty is a cupid, and as always, is happy in the happiness of her family.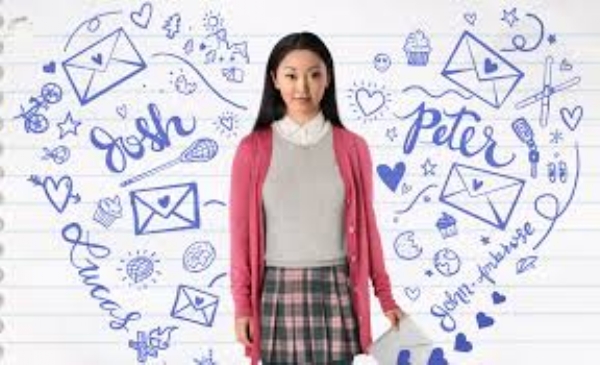 Chris, being the ditzy and crazy person she was, seemed like undateable-material. But when she found her match in Trevor, we were so contented!
The movie also weighs a lot in terms of friendships. It is amazing to see Jen and Lara overcome their misunderstandings, after ages, but in the subtlest way. (Jen pulls out a bracelet from the treehouse.)
Stormy too, serves as a guiding lamp to Lara. She is the spark in the movie with her wine-drinking,
firework-ish personality and a multi-layered voice.
It also brings back Hollywood's greatest music, as it opens to Lara dancing to The Crystals' "Then he kissed me" [Adventures in Babysitting,1987] which I am currently addicted to.
I think San Holo's "Lift me from the ground" and "About Love" by Marina are worth a mention.
I also noticed how the movie had a few Americans, a few African-Americans and a few Asians and an intricate display of all their cultures.
Alright then. Lets just all agree that Director Michael Fimognari and Sofia Alvarez (Screenplay) have wonderfully woven love into the screen.
And to do that on the year's most romantic weekend, what a perfect way to fill ourselves with love! Thank you dear dear Netflix!
- Nidhi Kondejkar