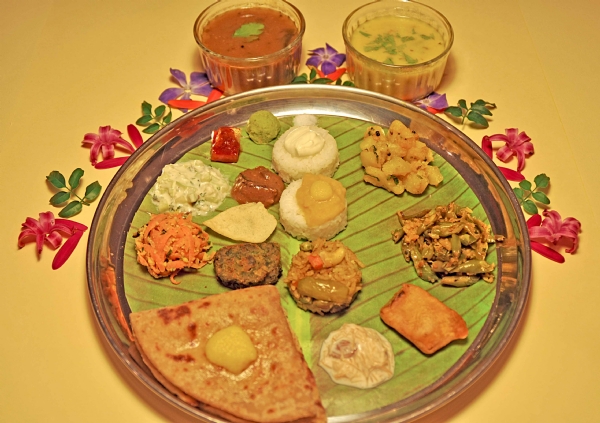 History is best understood when narrated like a story that flows through its characters. It is a dense narrative that flows through monumental architecture, exquisite artwork, ferocious battles and pious people from society. The city of Pune is one such place that has traveled a lot through the ages and has developed a distinctive culture. This culture defines it and is a part and parcel of the environs of the city. There are culture and heritage spilling through not only tangible aspects but also many of the intangible aspects. Culinary arts is one of the very important cultures in our society. In the fast pacing world today, there is a pressing need to talk about this important part of heritage. This necessity is felt on both the regional and national levels. With this thought in mind and keeping Pune city as the epicenter of Maharashtra state, there is an interesting food workshop being organized this month. On 29
th
February 2020, Shivasrushti Pune and Vaastu Vidhaan Consultants are bringing to you a day-long workshop on the history of food in Maharashtra. It will be a food-filled day with lectures from eminent experts that work in this field, breakfast, and lunch in the traditional Maharashtrian pangat style, hands-on sessions where you can, quite literally, indulge in food and many more interactive activities that will enhance your knowledge on food history.
In today's day and age, if someone asks you 'what's on your menu today?', anyone would jump to name the exclusive cuisine from some corner of the world. Home-cooked or restaurant made, making food, serving food, eating food and thus enjoying food are some of our indispensable and core values. The variety of Indian cuisines itself is so ginormous. Every type has a subtype that keeps making the chain eclectic, full of fusion and mouth-watering.
The key speaker for this workshop is Dr. Mohsina Mukadam, a historian working in the field of food history. She is currently a senior faculty in the History Department at Ramnarian Ruia College of Mumbai. For those who have watched culinary shows aired on television, read culinary articles in newspapers or are associated with this field in some way, Dr. Mukadam needs no introduction. Her command over the subject is highly complimented with her oratory skills, which gives a lip-smacking experience to the listener. Learning about Maharashtrian cuisine from a scholar like her is going to be enriching in all ways.
Since food is not all about the ingredients and recipes alone, it is equally necessary to understand our culture of kitchenware and the changing nature of our utensils and cutlery. To enlighten on this, Mr. Vilas Karandikar, an eminent collector of bhatukli (kitchenware for children) will be displaying his collection of kitchenware made of brass, bronze, stone, and wood. These small utensils that formed a vital role in children's toys have been lost in time. To revive childhood memories as well to know about lesser-known utensils and their use, this workshop will discuss the kitchenware and its particular usage.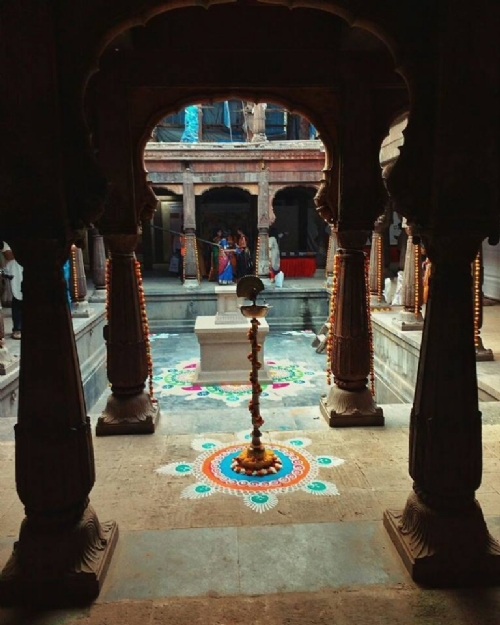 This workshop is also a golden opportunity for the venue where it is going to be conducted. Sarkaar Wada at Shivasrushti at Ambegaon in Pune is an upcoming theme park of sorts, based on the art-architectural style of the Maratha period. The eloquent wadas, of which very few survive in Maharashtra today, were an architectural marvel of the Maratha-Peshwa Era. While we miss on witnessing this heritage in its full glory, Shivasrushti wants to bring to us a chance of revisiting history. It would be one of its kind experiences of listening to the history of food in a surrounding that itself resonates the history of medieval Maharashtra. The ambient historical energy and the food in every way would complement each other to lend the participant a day that he would never forget about.
If you wish to join this workshop, kindly write to [email protected] or contact at 7057358292 for more details.
Date: 29th February 2020 – Morning 9 am to 5 pm
Cost: Rs. 2200/- per person (Inclusive of everything)