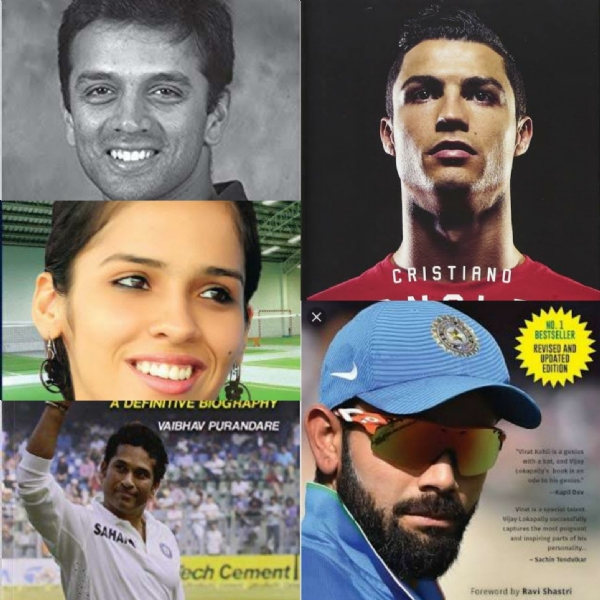 Penning down the biography of a sportsperson is always a daunting task. You have to dig up nuggets of information that were previously unknown to wide sections of the society and present it in a very unique way. With special shows on players and post-match presentations smushing the juice out of all the sportspeople, there is hardly any stuff left to be covered. So a biographer has to be extremely meticulous with his research to make his/her book a mighty success. In this article, we shortlist 5 fantastic biographies of sportspersons which have played a crucial role in influencing and motivating the lives of the legion of impassioned followers who follow sports religiously. Here is a list of my top 5 sports biographies:
5. The Nice Guy who finished First: Rahul Dravid
Written by Devendra Prabhudesai, *The Nice Guy who finished First: Rahul Dravid* provides a perfect insight into the life of one of the most compact and solid Indian middle-order batsmen of all-time, Rahul Dravid. Prabhudesai has done a fantastic job by laying down the facts in proper order and then giving the reader the liberty to conclude. It takes us through the ups and downs of Rahul Dravid who is an epitome of dedication, perseverance, and greatness. The book highlights the rollercoaster journey of this humble cricketer and also describes the events when he pips past his contemporaries in a purely unique fashion. This book is a magnificent read and is a must-read for all cricket pundits and lovers.



4. Saina Nehwal: An inspirational biography - Saina Nehwal has become a household name in India because of her brilliance at the highest level in the field of badminton. Saina Nehwal is a name which is synonymous with greatness, perseverance, grit, and determination, and pundits have fallen short of adjectives to describe her. She is credited to have brought badminton to the fore among the Indian audience after her stupendous performance at the highest level. And all this is aptly put down to paper by T.S Sudhir in this fantastic book. The biography reconstructs the events in Nehwal's life which makes her a leading figure in the field of badminton. A fitting tribute to ace shuttler Nehwal, *Saina Nehwal: An inspirational biography* brings to the fore the fact that Nehwal remained a girl next door even after embracing success at the international circuit. The book is a testimony to her characteristic humility and grace. Every ardent badminton fan needs to have a copy of this delight.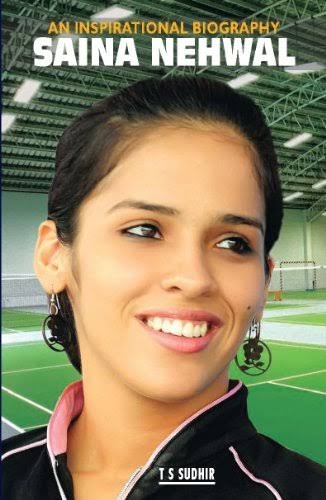 3. Sachin Tendulkar: A definitive biography- Written by journalist Vaibhav Purandhare, *Sachin Tendulkar: A definitive biography* chronicles the life journey of one of the best batsmen of all time, Sachin Tendulkar. The author delves deep into the events in Tendulkar's life which made him the player he is and provides exemplary examples that stand testimony to the fact that Sachin was a prodigiously gifted player. Purandhare uses a lot of anecdotes to give us a glimpse of the master blaster's life and does a fantastic job by penning down one of the best biographies ever written on Tendulkar.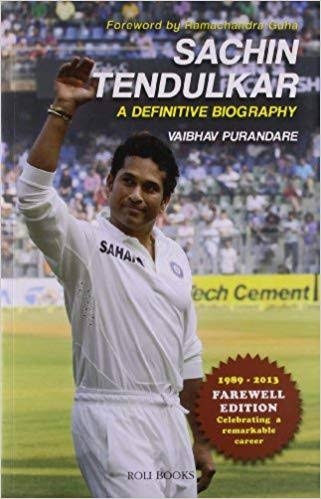 2. Cristiano Ronaldo: The Biography - Written by widely respected football journalist, Gulliem Balagué, this book provides an exclusive insight into the life of one of the most gifted football players of all time, Cristiano Ronaldo. A superbly crafted narrative, this book keeps its readers at the edge of their seats at all times while it takes us through the exhilarating life journey of Ronaldo. Right from the time when he left his native place at Madeira to him leaving Manchester United in 2009 to make a historic move to Real Madrid, this author captivates all his readers by his commendable writing abilities. In this definitive biography, Balagué also mentions the strained relationships Ronaldo had to endure with his coaches and a lot of other people and also the controversies he found himself in the middle of. Overall this is a fantastic account of Ronaldo's life which is a must-read for all the die-hard fans of football.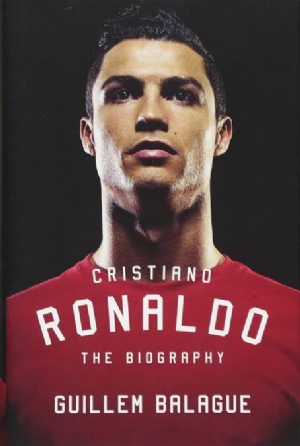 1. Driven: The Virat Kohli Story- Written by eminent sports journalist Vijay Lokapally, this book provides a detailed account of the life of one of the most prolific batsmen of all time, the legendary Virat Kohli. Virat is a masterful batsman and this book is an ode to his craft. Despite being an old-school journalist, Lokapally leaves no stone unturned in presenting before us all the events which helped Virat become the charismatic personality and a stupendous batsman he is today. Ranging from his failure in the initial legs of the IPL tournament to a grueling Australia tour in 2018 where he registered an unprecedented test series victory for India(He was the captain of the team), this book makes sure it results in us going through a rollercoaster of emotions. Just like Kohli's elegant drive, Lokapally keeps the facts and incidents straight, without mincing it with any sort of gossip and personal opinion.