Have you ever wondered how the blind read for joy? Well, they don't, for the most part. At least, they didn't, until Upasana Makati, the founder of
White Print
which is India's first lifestyle magazine in Braille, came up with this brilliant idea. When she first came up with this idea, she was just 23. If you want to know more about this amazing entrepreneur and her journey, keep reading.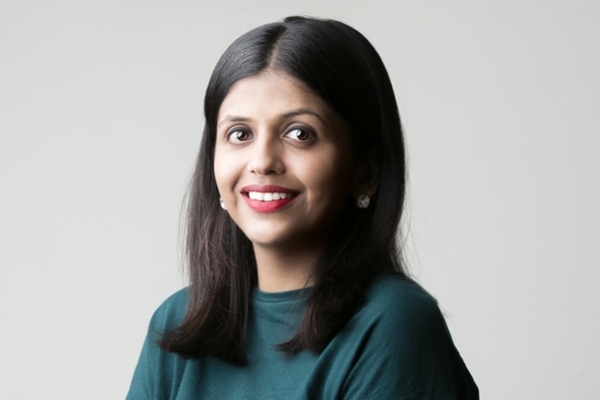 Upasana Makati
did BMM with a specialization in journalism from the Jai Hind College in Bombay and then proceeded to study Communications in Canada for a year. After that, she came back to India and worked in Bombay for a PR agency for about a year.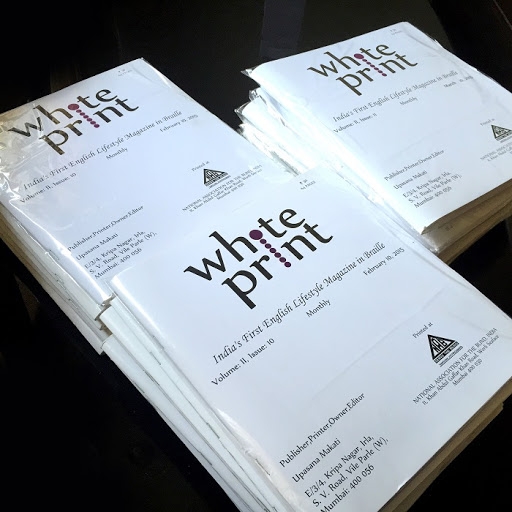 The thought of creating White Print came to her when she when once, she was reminiscing about olden days. While a lot of thoughts churned through her mind that night, one thought stuck out to her. That was: what do the visually impaired start their day with? Hence, she went on to read & research about this topic. After spending some time on the internet scouring for the answer, she could not find anything concrete enough to be an answer to the question. She thought about the number of magazines there are available for her to read, and she could easily name countless of them but when she looked up the same for the blind, she never came across a single one.
Post this attempt, she decided she will visit the National Association for the Blind, located in Worli in Bombay. There, she spoke to the director of the place and conversed with him regarding the same subject. What do the blind here read, were there any newspapers or magazines? She also asked him he would let her use the press to create the magazine. She researched a lot more into it, and within 3 months, she quit her job to pursue this full-time. The organization helped her set up the magazine with the publication process and the technical side of it which included Braille typing. Upasana talked to a few blind people to research more about their requirements. From here, she found that they do not have any magazines related to lifestyle. Hence, she decided on lifestyle as a niche for the magazine. 8 months went into setting up the entire magazine and in May 2013, she released the first issue of White Print in India.
She did face a lot of challenges in the process. Firstly, the name got rejected twice before being registered as White Print. The second biggest issue was and still remains: the generating the ad revenues. She finds it really difficult to get sponsors to give an ad for a Braille magazine. Interestingly, Raymond was the first to do an ad for them. As for the content of the magazine, there is everything in there, right from politics to fashion to culture to travel.
Today, the magazine has grown from selling 20 copies to 300 copies which is quite huge. Now, she has even come out with story books in Braille for children. Although she faced challenges during the process, Upasana never once backed down or quit. Her empathy for the visually impaired and her want to provide a valuable product for them set her aside from literally everyone else and made her the one person to launch the first Braille lifestyle magazine in India.
- kinjal dixit