Who doesn't love a nice, decadent cheesecake, right? But with cream cheese, you can make so much more than just cheese cake. It is a versatile ingredient and goes with a lot of different things like pies and cookies. With the holidays coming up, trying new desserts is one of my favorite activities to do. If you want to try some new cream cheese desserts for this holiday season, keep reading.
Chocolate & Cream Cheese Truffles –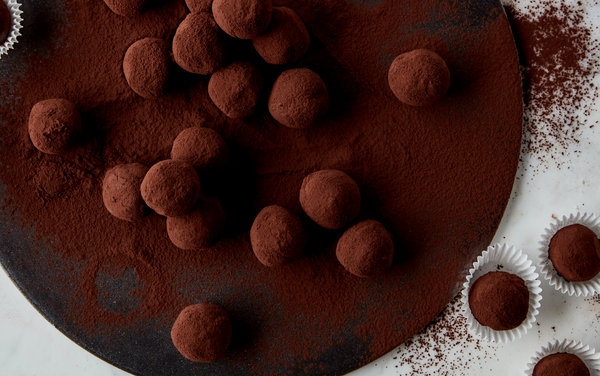 This is an incredibly easy recipe and can be made in no time. What you will need to make these is : ½ cup of cocoa powder, 100 grams of the chocolate of your choice, 200 grams of softened / room temperature cream cheese, 3 cups of castor sugar, a teaspoon of vanilla extract and a pinch of salt.
Preparation –
Firstly, pour the cocoa powder in a pan and keep it aside for now. Melt your chocolate in the microwave and set it aside. Let it cool, but make sure it remains melted. Next, grab your stand mixer or blender and pour in your cream cheese & sugar. Beat the mixture until it is well-combined. Next, add to this your melted chocolate, the vanilla essence and salt. Now, take the mixture out in a bowl and cover with plastic wrap. Refrigerate it for around 30 minutes, or until it firms up. After it is firm enough, scoop the mixture into balls of an inch. Rolls the balls in cocoa powder and they are ready! You can store these delicious balls into air tight containers for maximum 2 weeks.
Fruity Yogurt Parfaits –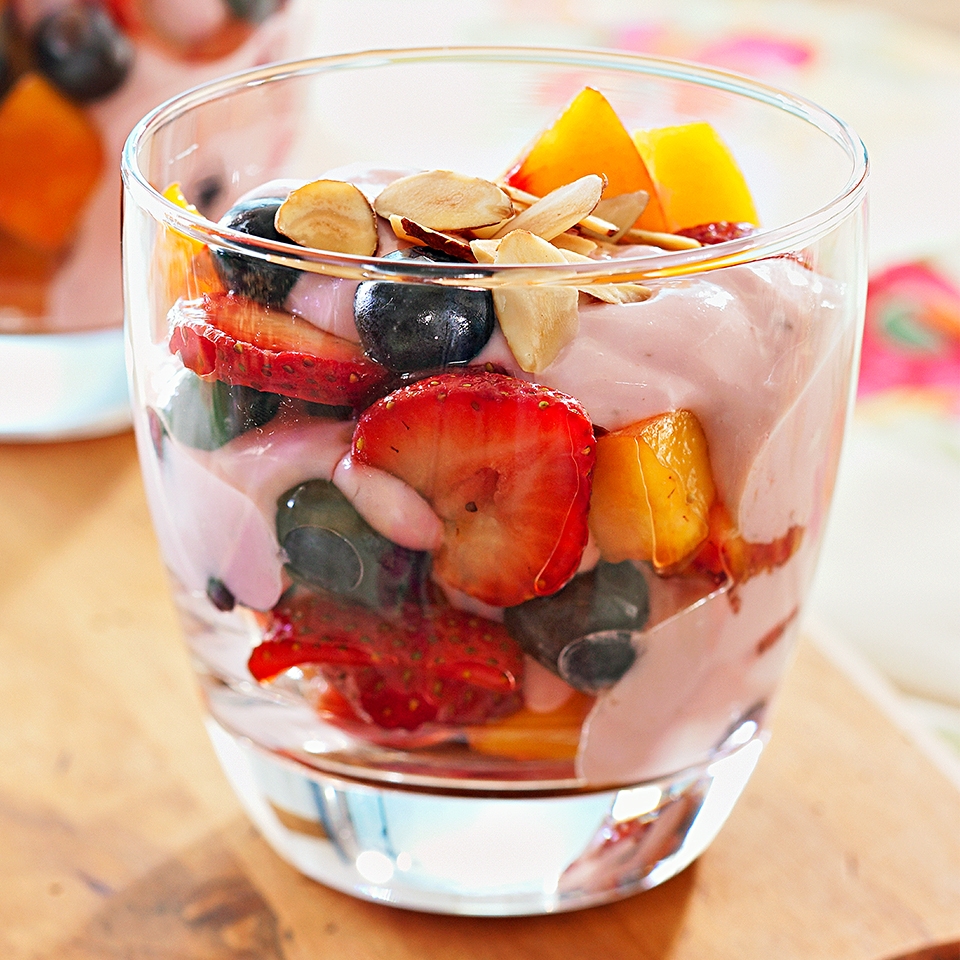 Parfaits are delicious and easy, and can be a fun activity to do with kids. What you will need to make these is – 200 grams of softened cream cheese, 2 packets of your favorite berry yogurt, 1 tablespoon of preferred sweetner, 1 cup of fresh strawberries, 1 cup of a different berry you prefer, mine is raspberry, and a handful of chopped almonds.
Preparation –
Beat the cream cheese with an electric mixer or a blender until its smooth. When smooth, pour in your yogurt and the sweetner and beat it in. Take a large bowl and mix your fruit in it. Now, take glasses with wide mouths. Pour some fruit into the glasses as your first layer. Then pour in your yogurt & cream cheese mixture. Keep repeating the layers until the glass is full. Then top it off with some chopped / sliced almonds. Enjoy cold!
Spicy Cream Cheese Dip –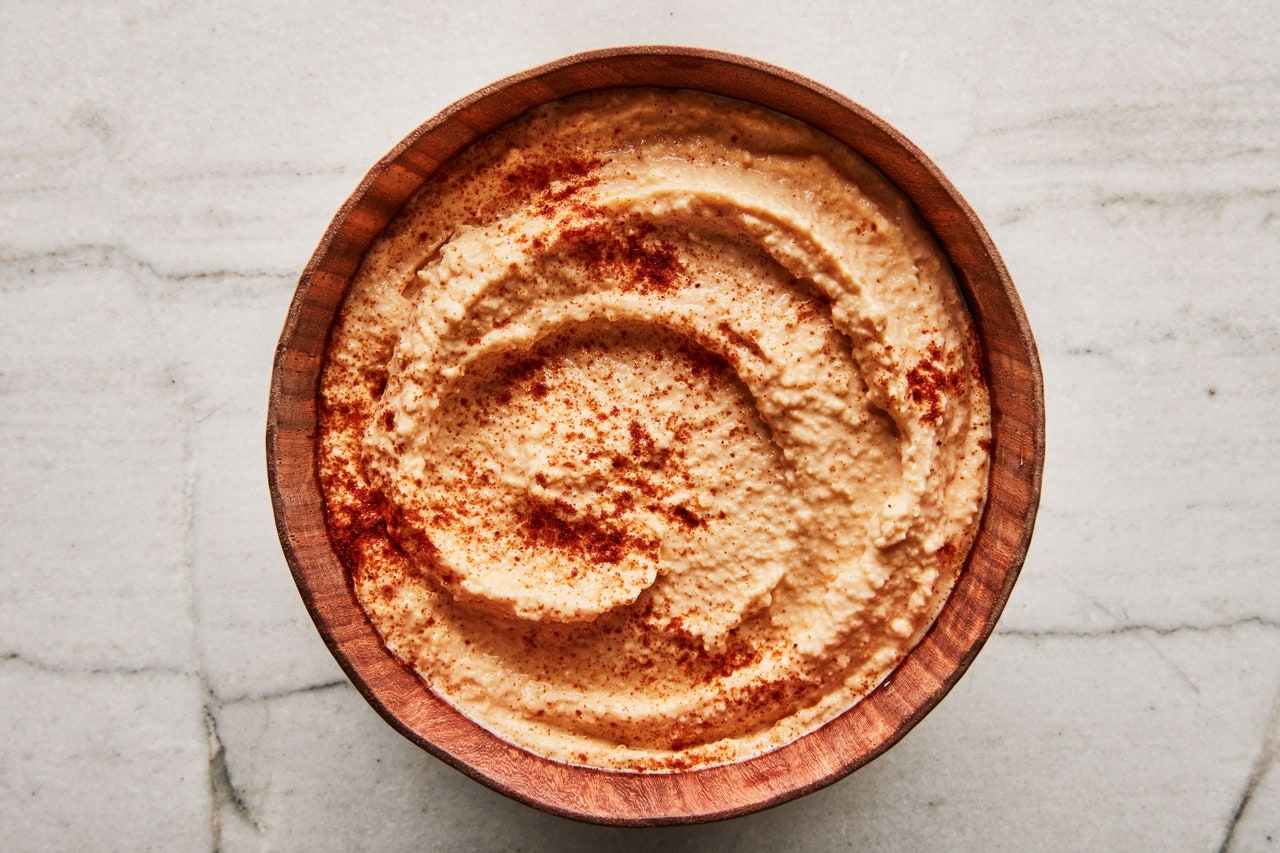 This is one of the many savory items that are made using cream cheese that I absolutely love. Here's what you will need to make it: 2 cups of grated cheese, 60 grams of cream cheese, ½ cup mayo, ¼ cup sour cream / Greek yogurt, 1 grated clove of garlic, ¼ teaspoon smoked paprika & lastly, ¼ teaspoon of cayenne pepper / chili powder.
Preparation –
Blend your cream cheese, yogurt, cheese, garlic and spices in a mixer or processor until its smooth. This will take 2-3 minutes. Pour this in a large bowl and sprinkle a little more spice on top of it. Your spicy cheesy dip is ready! Enjoy it with chips or nachos. This will be perfect for parties.
Didn't these treats absolutely blow your mind away? It did mine and I will be munching on these all through the season. I hope you enjoyed this article and will be trying out these recipes for yourself. Do let us know if you do! Also, let us know in the comments section below what is your favorite thing to make with cream cheese.
- Kinjal Dixit