It's the holiday season and is the perfect time to try & make some delicious treats. So, here are few of my favorite holiday desserts which you should most definitely try. These make amazing gifts and everyone is sure to love and devour them. So, here they are:
Cookie Truffles –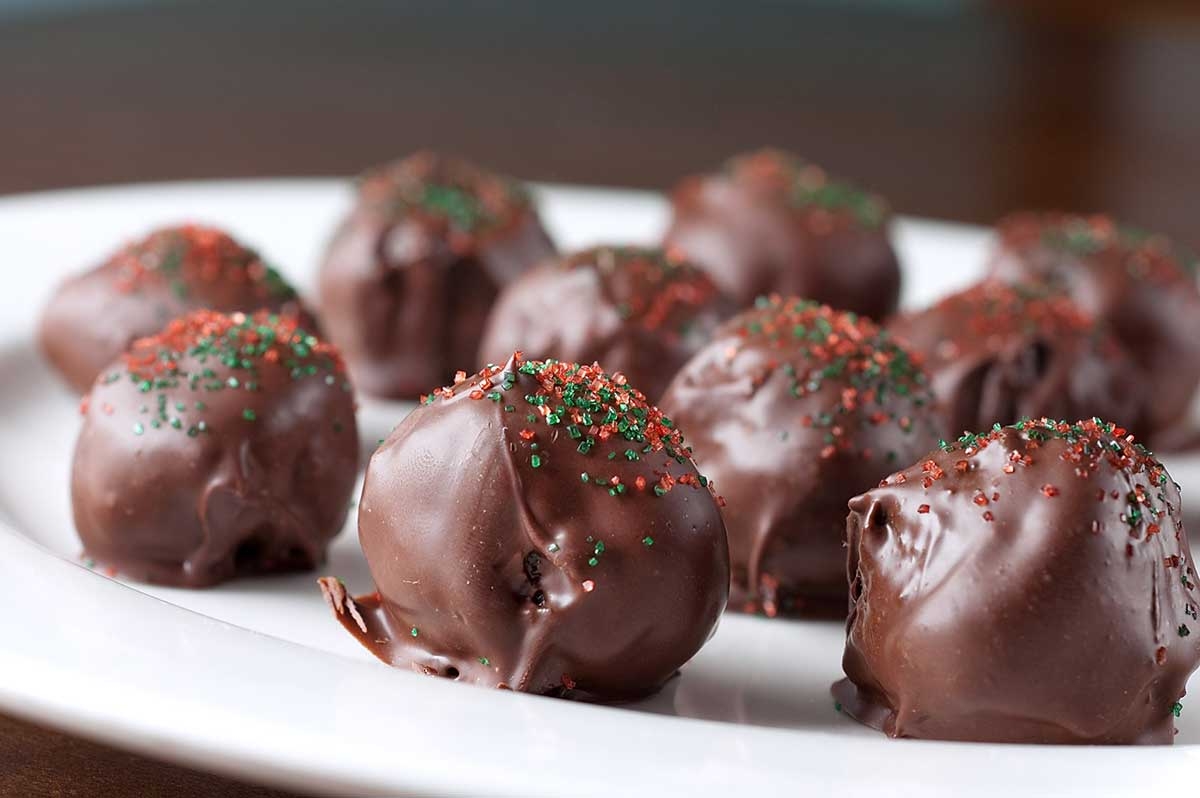 These are super easy & delicious and make great edible gifts!
What you will need to make these is - 30 Oreo cookies, 230 grams of softened cream cheese, 350 grams of dark chocolate chips, 3 tablespoons of crushed peppermints, sprinkles.
Preparation –
Firstly, crush your cookies. You can do this by a rolling pin, or even in the food processor. Put your softened cream cheese into these crushed cookies. Now, make small balls out of this mixture and put them on a plate lined with parchment paper. Put this in the freezer for around 15-20 minutes. Melt your dark chocolate with the double broiler method or in the microwave. It will take around 30 seconds in the microwave. Make sure the chocolate is nicely melted with no lumps in it. Once you've taken the balls out of the freezer, take a fork and use it to dip the balls in the melted chocolate. Tap the fork at the side of bowl lightly to remove any excess chocolate. Place the truffle balls back in the lined plate. Cover the truffles with sprinkles and the crushed peppermints. Pop these in the freezer again. Enjoy!
Old-Fashioned Gingerbread –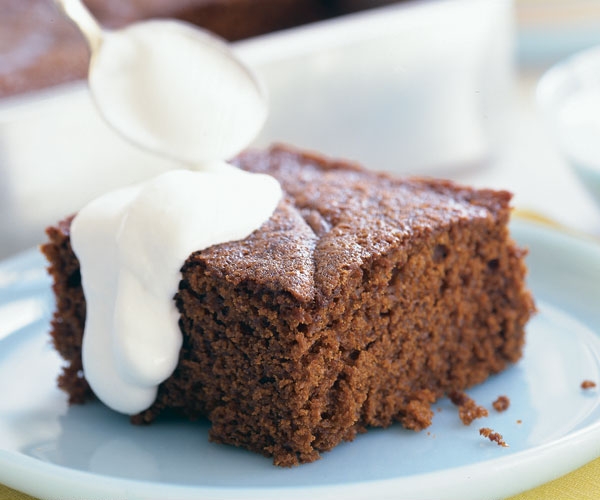 This is a holiday classic and you should definitely give this a try!
What you will need to make this is: ½ cup castor sugar, ½ cup butter, 1 egg, 1 cup molasses, 3 cups all purpose flour, 1 teaspoon baking soda, 1 teaspoon ground cinnamon, ½ teaspoon ground cloves, ½ teaspoon salt, 1 cup hot water.
Preparation –
Firstly, preheat your oven to 350 degrees F. Then grease a 9-inch square pan and dust it with some flour. In a large bowl, mix in the sugar & butter. Beat the egg in the mixture and then pour in your molasses. Take another bowl, and sift in it your flour, baking soda, and salt, cloves and cinnamon powder. Pour in the hot water. Now take this mixture and pour it into the pan we prepared earlier. Lastly, bake it off for an hour in the preheated oven. It will be fully made when the knife inserted comes out clean. Make sure it is cooled down before serving. Top it off with some frosting or honey!
Chocolate Shortbread –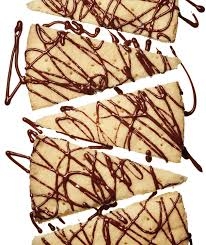 This one is super fun and a must-try!
You will need these ingredients: ½ cup of softened unsalted butter, a cup of all purpose flour, 2 tablespoons cornstarch, a teaspoon of salt, ½ cup sugar, 1 teaspoon of vanilla extract, 100 grams of chopped dark chocolate.
Preparation –
Heat the oven at 350 degrees C. In an 8-inch round cake pan, place parchment paper and butter it. In a bowl, mix the flour, cornstarch and salt. Take an electric mixer and beat in your butter, sugar & vanilla until it gets light fluffy. This will take 2-3 minutes. Now, gradually combine your flour mixture we made before. Take flour on your hand and press the dough into the pan and prick it with a fork. Bake this for 30 minutes or until golden brown and then let it cool. Melt your chocolate until it's smooth. Now drizzle this chocolate over the shortbread when it's cooled and put it in the refrigerator to set for half an hour. Now take it out of the pan and cut it into 12 wedges. Enjoy!
These were some of my favorite easy treats during the holidays. They are not very complicated to prepare, and the results come out phenomenal each time! Do try these and let us know how you like them. Come back for more such articles.
- Kinjal Dixit