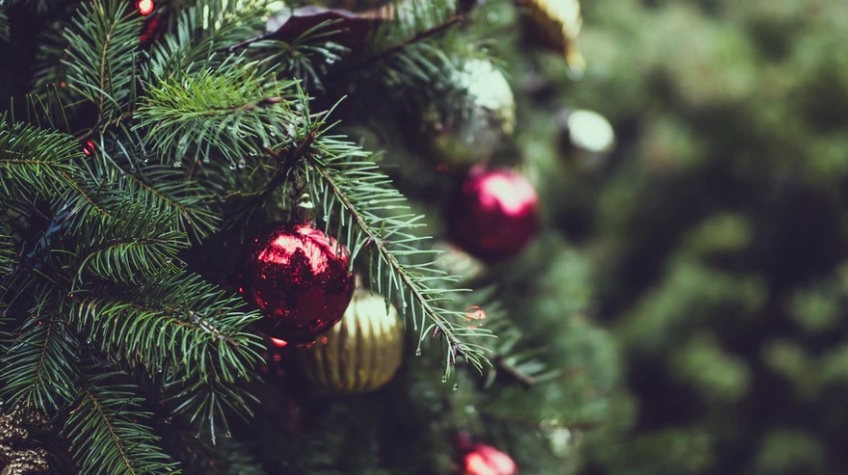 Christmas is no longer a festival which is celebrated just in the West, but is gradually becoming global and celebrated extravagantly in a lot of places around the globe. Here's a list of some of the places where the festival is celebrated in the most extra way and trust me, these are some of the most visually stunning places to view during Christmas time. So if you've been looking for places to spend your Christmas, do check these out!
Strasbourg, France -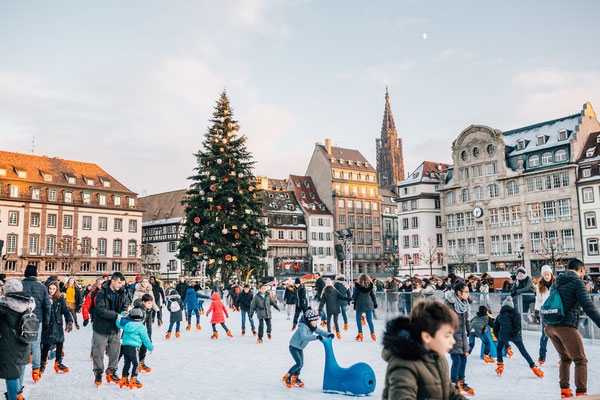 Here, you are sure to get the best of both worlds: French & German, as here in Strasbourg which is the border city, Christmas is celebrated here with the influences of both the countries. Strasbourg actually has a string of villages that are decorated for Christmas in the most gorgeous way and look like a literal winter wonderland. There are a lot of Christmas themed stalls in these cities, more than 300, and people come together and celebrate this day to the fullest. Besides this market of stalls which is traditional to Strasbourg, there also is a Christmas fair which features a street art trail along with live music.
Quebec City, Canada –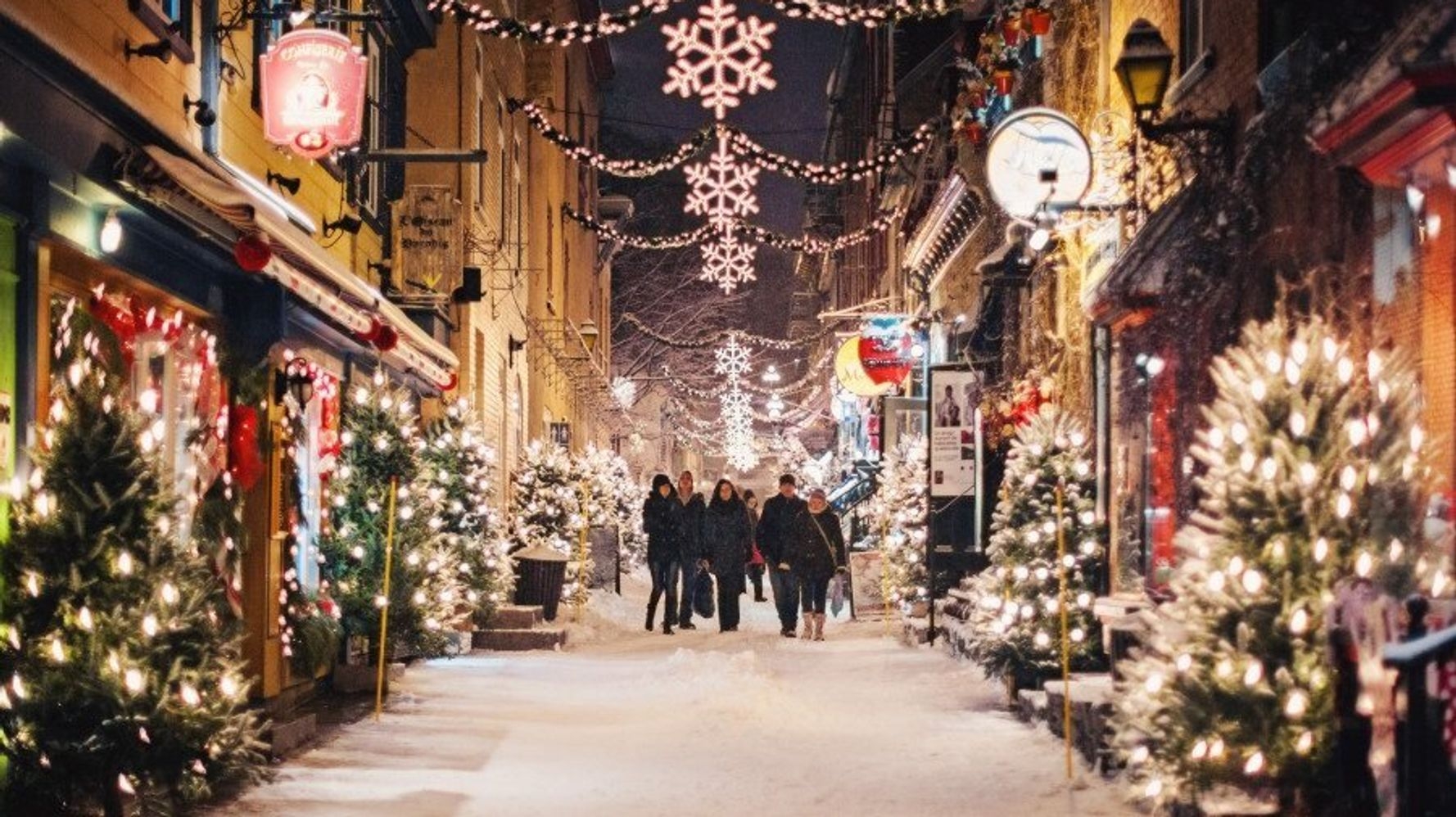 This is one of the best places in North America where you will get the most European feels ever owing to its French architecture which is simply magnificent. Old Town, which is a quaint little neighborhood in Quebec, is a cobbled area where you will find a lot of little shops and cafes, which will be completely decorated for Christmas. One of the city's oldest holiday Christmas traditions is the Au 1884 Toboggan which is run by Château Frontenac. You get to race down the ice cold tracks on a wooden sled at 45 miles per hour, all the while overlooking the picturesque city. A few other fun activities here are hiking, snowshoeing, snowmobiling and of course, skiing.
New York City –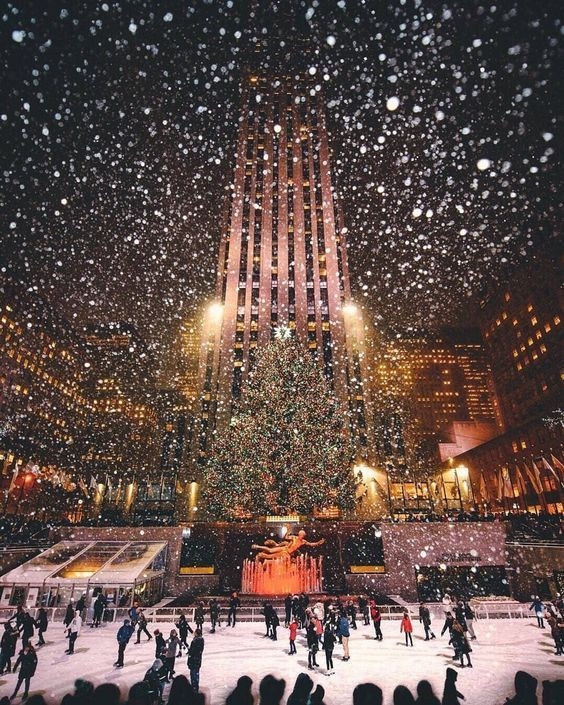 Nobody does Christmas like New York City does, and you will find endless way to celebrate the festival here, and each one will make it just as magical. Some of my favorite things to do here at Christmas are firstly, shopping on Fifth Avenue, and the classic, ice skating at the Rockefeller Centre. Some of the best Christmas decorations in the city are in Brooklyn near the Dyker Heights neighborhood. There are also a lot of walking tours one could take to explore the neighborhoods for this experience.
Cologne, Germany -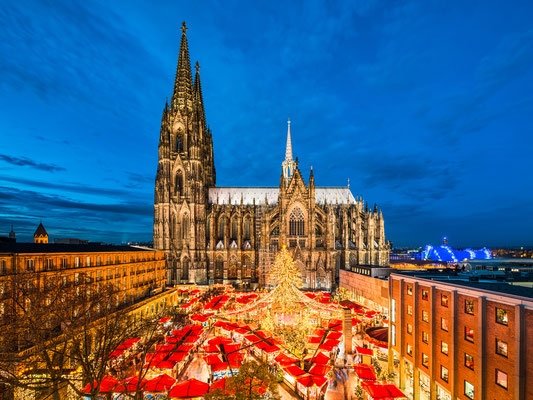 Germany exemplifies the very charm that is old-world like and so yuletide in the form of grand Christmas markets. A fact about this country is that, there is hardly anyone who takes markets, especially the Christmas ones, more seriously than the Germans. These markets lure a whopping amount of more than 4 million tourists and visitors to Germany each year. A few other things you can do here is go on Koln Triangle deck to take in the pretty & merry Christmas sights, which is right opposite the Cathedral of the Rhine. You will see more than 150 wooden booths serving treats, and selling quaint crafts near the Cathedral. These booths are decorated in the most beautiful and merry way and you will be surrounded by whiffs of scents like gingerbread, mulled wine & roasted chestnuts. There's no way you won't have the absolute time of your life here!
These were some of the places where they celebrate Christmas in the most stunning ways and are guaranteed visual treats. I have a lot of hope in the coming years for it to be safe enough to travel and experience many Christmases in various countries. If you do too, do like the article and comment below if you would like more such content!
- Kinjal Dixit