Nayantara Sahgal also is known as Nayantara Pandit Sahgal was born on May 10, 1927, in Allahabad ( which is now called Prayagraj, India). She is a journalist and a famous Indian novelist and is also a member of the American Academy of Arts and Science. She is mainly known for her great work as a fiction novelist. She is famous for her soul-stirring plots which she uses in her novels. Nayantara Sahgal was honored with the Sinclair Prize (Sahitya Akademi Award) and also with the Commonwealth Writers Prize. Her famous works involve Prison and Chocolate Cake (memoir; 1954), From Fear Set Free (memoir; 1963), A Time to Be Happy (novel; 1963), This Time of Morning (novel; 1965), Storm in Chandigarh (novel; 1969), The Freedom Movement in India (1970), Sunlight Surrounds You (novel; 1970) and many more.
Nayantara Sahgal is an inspiration for all generations. So, here are some inspiring and \thought-provoking quotes by her -
1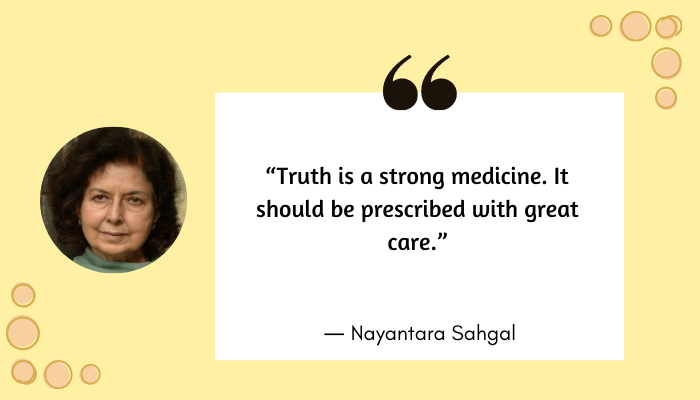 2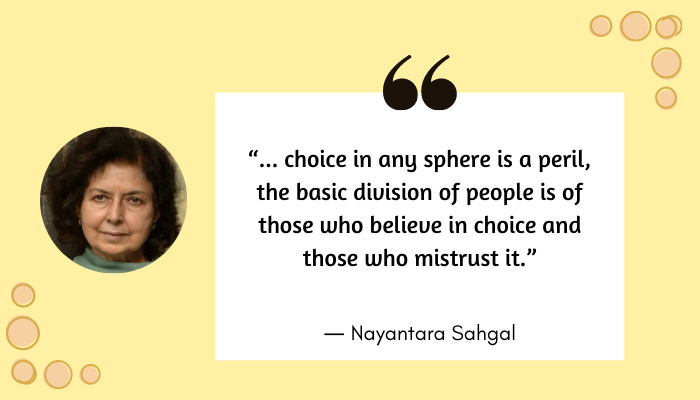 3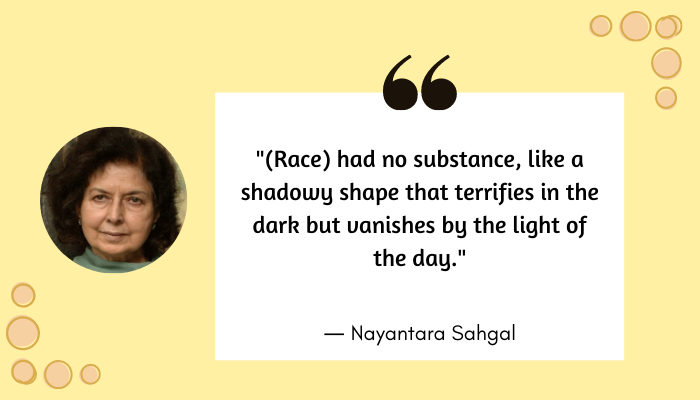 4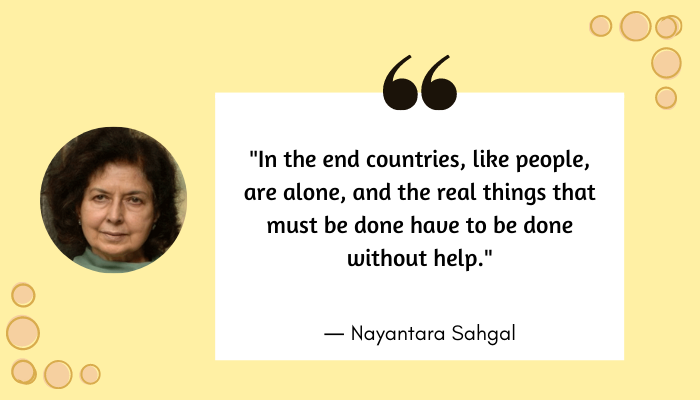 5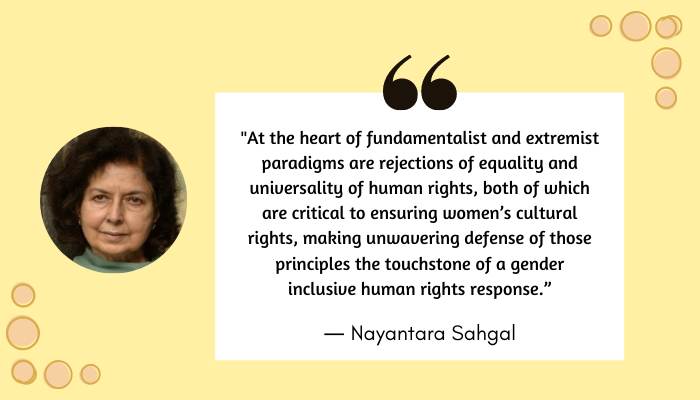 6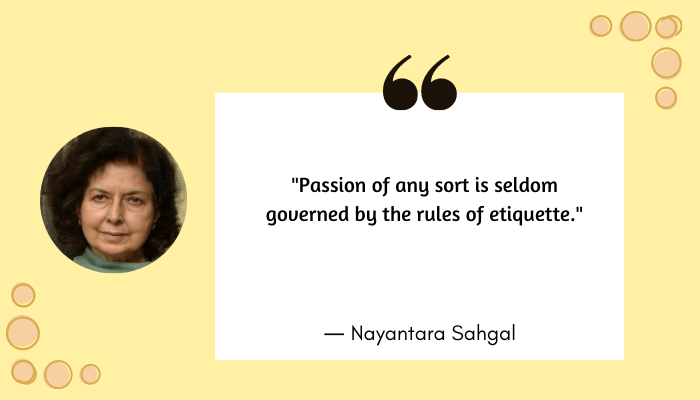 7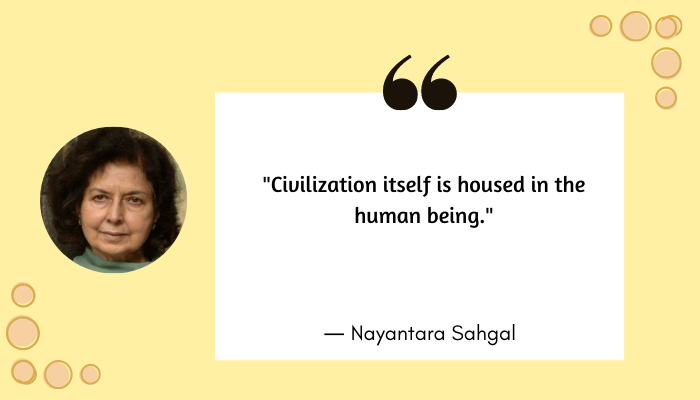 8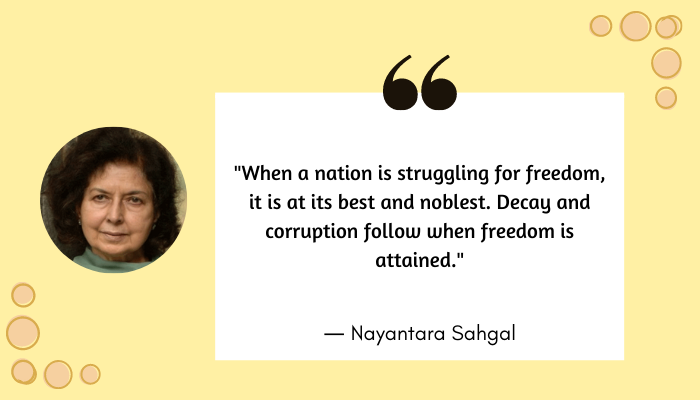 9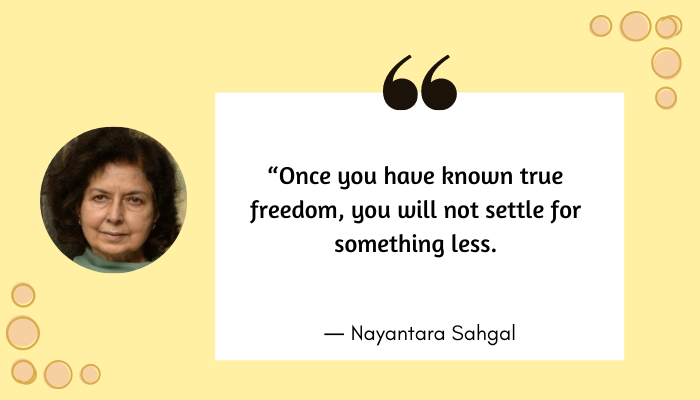 If you feel demotivated on some days and need some motivation or if you feel a lack of inspiration then do read these quotes and see the difference in your thigh process!
Keep Reading! Stay Motivated!