This article is for all the ones out there who love animals and will seize every chance they'll to interact with them & spend time with them. Pet cafes are the perfect place as you can eat and be around animals at the same time. These are absolute heaven for cat & dog people, and animal lovers in general. So here is a list of my favorite Pet-Friendly Cafes in Pune where you can enjoy food and being around your pets at the same time!
Fat Cat's Café -
This adorable café is located in Wanowrie and is one of the most aesthetic cafes in Pune where you can enjoy a hearty meal along with your cat. This café is also famous for its seafood which I will definitely recommend here. My favorite items on their menu have got to be the prawns. I also enjoyed the crab melts and the quiche. For your pets, you will find options like pup-cakes, chew sticks, etc. This is a cozy place with a pleasant ambience, one where you should definitely go with your pet.
Café Joshua –
This little café is named after the owner's Labrador named Joshua, and is located in Aundh. As for the café itself, it has an amazing ambience with an extensive menu including Pastas, Greens, Garlic Breads, Coffees and a lot more. They serve special items like hot dogs without spice and sugar-free cakes. The carrot cake here is delectable. There are also toys here for your pets to play with.
The Flour Works –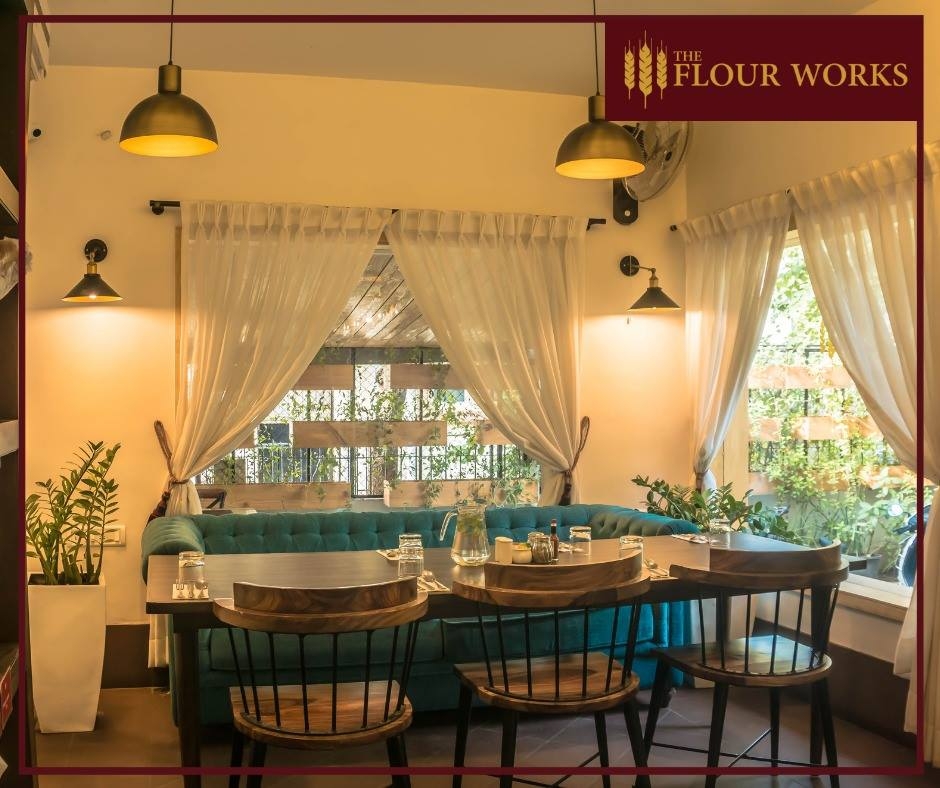 Located in Kalyani Nagar, this cafés is one of the must visit places in the entire city. The food here is absolutely phenomenal and the ambience is lush. Although the indoors of the place are restricted for pets, they are welcome to laze around on the outdoors. And what's more, they serve dry and wet pet food here which is absolutely free! I'm sure no other place offers such an amazing service for pets. The popular items on the menu here are the crème Brulee and the Chicken Kheema & Egg Fry.
Where Else Diner –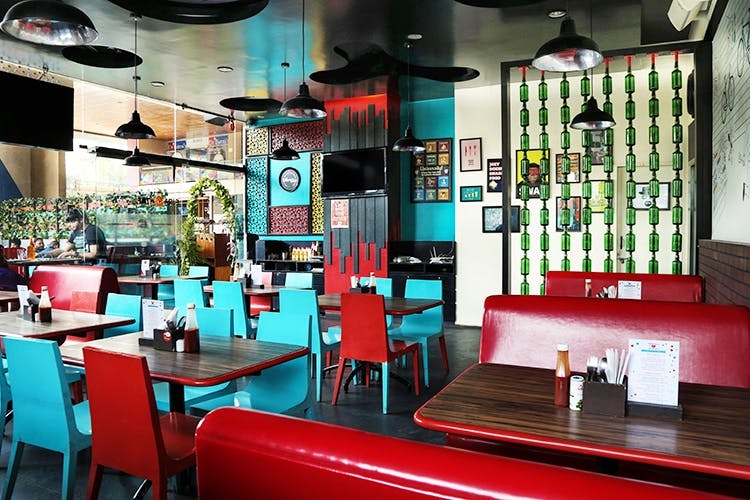 This chic little café & bar is located in Viman Nagar and has the most splendid menu for both humans and pets! The place has a luxurious vibe to it and serves amazing food. My favorite thing on their menu is the Rosemary Chicken and the Hot Chocolate. There is whole separate menu here for the pets which they are sure to enjoy. There is a spacious outdoor area just for pets to sprawl around on or play. Chew sticks and bones are also available here. There is no way you will not enjoy your time at this place.
So these were just some of my favorite pet-friendly cafes in Pune where I go when I'm feeling down. The pets here brighten up my day & my mood like nothing else can. If you are an animal lover just like me or have pets, do visit these cafes and let us know how you liked them. I hope you enjoyed this article just as much as I did writing it!
- Kinjal Dixit