John Abraham
is the name that has enticed different feelings over the years. Born on 17 December 1972 to a family of mixed religious and ethnic heritage. John's Malayali Syrian Christian from Kerala while his mother is an Irani. Born and brought up in Mumbai the actor has a degree in MBA. A middle-class boy from Mumbai who started with being a model for fashion shows, John Abraham has come a long way.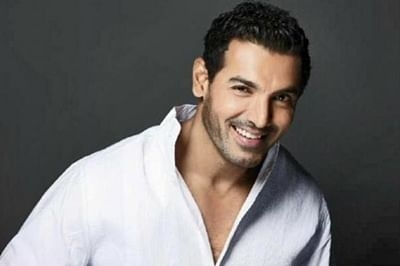 So, as the actor turns 48 years old today, here are some of the movies starring John Abraham which should be on your watch list right now.
1. Jism (2003)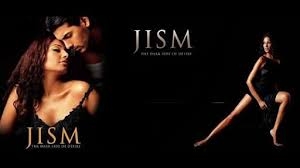 The debut movie of the actor is not a family-friendly movie but worth a watch to see the raw talent of the actor. The erotic thriller which first paired John and Bipasha together won him many Debut Male Actor awards that year including Filmfare.
2. Dhoom (2004)
The movie that made turned the female, as well as the male population into John Abraham's fan, was his negative role in the 2004 success Dhoom. This was the first movie of the successful franchise and nobody can deny the credit of John Abraham. His looks, his intensity, and bikes were the dreams of everyone and his portrayal of villain Kabir won many hearts.
3. Water (2005)
The last of Deepa Mehta's elemental trilogy 'Water' dives into the lives of widows in the Ashram. This movie focuses on child marriage, widows, and their lives. John's character in this one is shown as a Gandhi follower youth in British occupied India and it takes you to a different era.
4. Taxi No. 9211 (2006)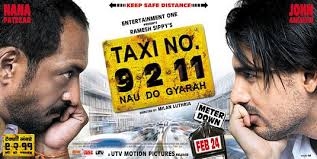 This comedy-drama thriller gave us the duo we didn't know we needed. The chemistry between Nana Patekar and John Abraham, the gripping story, and the touching end all contribute towards enjoyable 2 hours with family and friends.
5. Zinda (2006)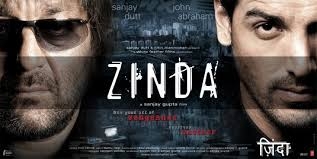 A neo-noir action thriller starring John Abraham and Sanjay Dutta, this one can be a bitter pill to swallow. It was declared as 'average' at the time of its release but it will definitely give you a lot to think about.
6. Dostana (2008)
The movie that will always be remembered for the iconic yellow shorts of John Abraham, this romantic comedy will make you forget your problems and stress.
7. Vicky Donor (2012)
Although this movie does not star John Abraham except for the guest appearance in a dance number, Vicky Donor is John Abraham's first production venture. And this one should not be missed.
8. Madras Café (2013)
A political action thriller set during the time of former PM Rajiv Gandhi's assassination, Madras Café will give you a glimpse of the talent that is John Abraham.
9. Parmanu (2016)
Another movie based on the historical circumstances of Nuclear tests conducted by India during PM Atal Bihari Vajpayee's tenure, Parmanu is both commercial and critical success.
10. Batla House (2019)
A journey of the police officer involved in the controversial Batla House encounter. His struggle to overcome his mental problems as well as those created by the outer world is a journey to watch and the John Abraham's talent will keep you rooted to your seats.
So, those are our picks of the best John Abraham movies. The actor turns 48 today we wish him good health and a creatively fulfilling year ahead.