Today marks the 6 month death anniversary of Sushant Singh Rajput. And his fans still haven't stopped fighting for him. Today again SSR is trending on Twitter. His fans are taking an oath that they will not stop fighting for him until he gets justice. From last few months, people, national television and film industry has forgotten about SSR, and his fans feel that nobody is doing anything for his justice, so that's why they took the support of social media, and they are raising awareness regarding the tragic death of the talented actor.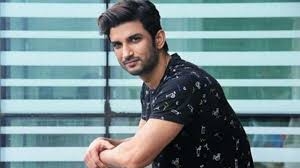 Sushant Singh Rajput found dead in his apartment on 14th June 2020. It was reported as a suicide, but later on, there were many speculations and his fans feel that there is a foul play. In the beginning, many news channels supported this theory and channels like R Bharat and Republic tried to dig deep into it, but eventually nothing has happened.



After that drugs and narcotics angle came in between and many arrests happend, many big names were there, again nothing has happend after that. Now people are thinking just because the big names are involved in it, no one wants to get into it, so the case is closed.

Now that the 6 months has passed people started forgetting about the poor soul. And that is the only reason that on this special day, his fans came forward and taking the charge in their hands. Find fans asking for the justice.

We can just hope, and wish for the day to come when we will come to know, WHO KILLED SUSHANT ?