Diwali is around the corner and we are all gearing up to celebrate the festival. While many of us are all done with cleaning, shopping and preparing yummy food items, many of us are busy on the e-commerce websites confused about what to buy; because let's face it, either everything is really pretty or really expensive, isn't it? What to do then? We cannot burn a hole in our pockets just for Diwali shopping, right?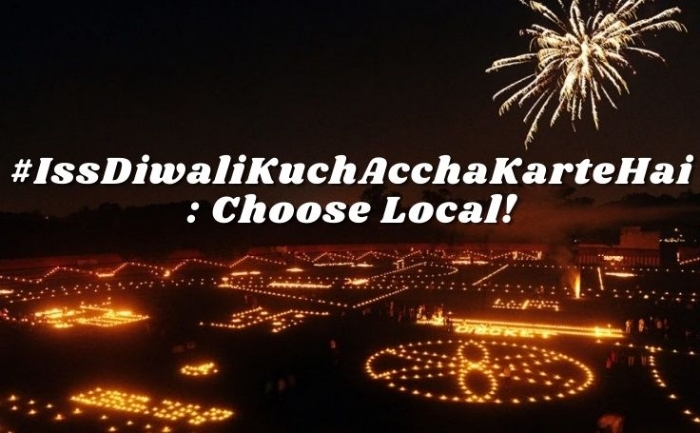 This question has two answers and unfortunately many of us choose the wrong one. Do you know India is the second-largest firecracker industry in the world? Yet, it is failing to generate revenue because many of us choose to go the Chinese way. This pattern is continued in our other shopping endeavours too! Diwali is festival of light then why not lit the diyas for our countrymen? Have a look at these ideas and this Diwali, choose to go the local way.
Firecrackers: Tamil Nadu has a place called Sivakasi, a hub for firecrackers. There are 1100 manufacturing units which provide work to more than a lakh people. This once flourishing industry is now struggling to survive because of the illegal smuggling of Chinese firecrackers in India. Many of us do not even bother looking at the manufacturing details and confirm if it's made in India because we are illusioned with the cheap prices and fancy packaging.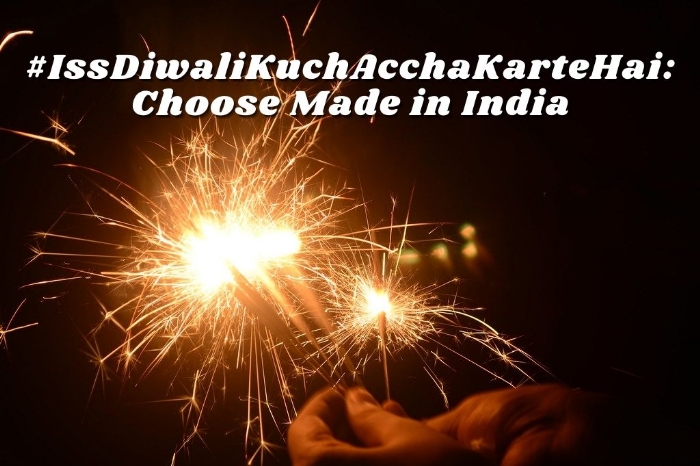 This year, I say, #IssDiwaliKuchAcchaKarteHai and let's take out a minute to check the 'Made in India' tag before purchasing the firecrackers and support our countrymen.
Clothes: This year has been a testing time for all of us and now its time to celebrate. Now we are so used to buying stuff online that even our groceries are ordered via some app in our smartphones. Same goes for our clothes and accessories shopping. There are many popular platforms we prefer to buy from, which deliver at our doorstep. Generally, the appeal of these apps is that there is a very high price of the product but they are providing it at lower rates! But have you ever noticed? These "Discounted" prices are actually increased during special festive sales! Moreover, the quality of these products can be tricky too.

The easiest solutions are to go online on social media. There are many among us who have started their own business and provide good quality clothing and accessories. This time, #IssDiwaliKuchAcchaKarteHai support the local businesses!
Food: Diwali means lots of sweets and yummy snacks. Many of us prefer to make it at home yet many of us prefer to buy it readymade. Where do you choose to buy Diwali snacks? The obvious answer is the sweets shop but there is another way! If you are willing to go through a bit of trouble, you will find out that there are many groups of housewives who come together and sell their homemade products. That too at a very resonable price! Homemade Diwali sweets and snacks without any tiring efforts from you! Isn't that great? #IssDiwaliKuchAcchaKarteHai let's support the small businesses run by Mahila Udyog.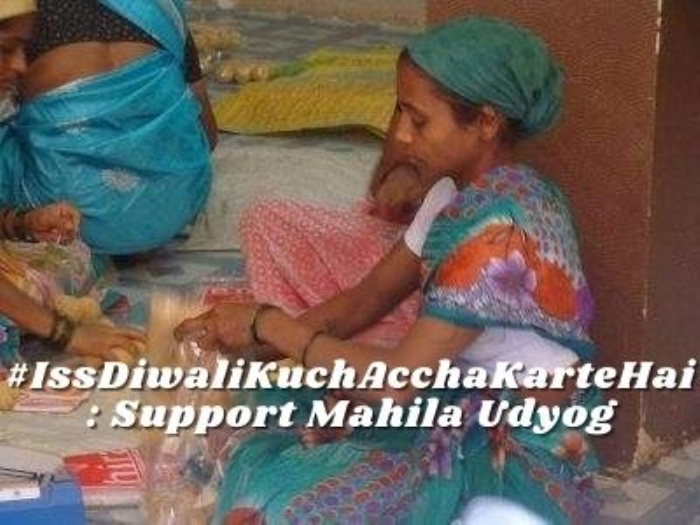 Decorations: Diwali is a festival of light and we do not hold back when it comes to decorations. There are beautiful decorative lights on every house/building/outlet and then there are lanterns and 'diyas'. Although diyas are mainly bought through local vendors we cannot say the same for decorative light and lanterns. One may argue about the cheap prices but what about the cheap quality of it? Whereas, when you prefer 'Made in India' tag, you will find that it will, at very least, last you for a few years!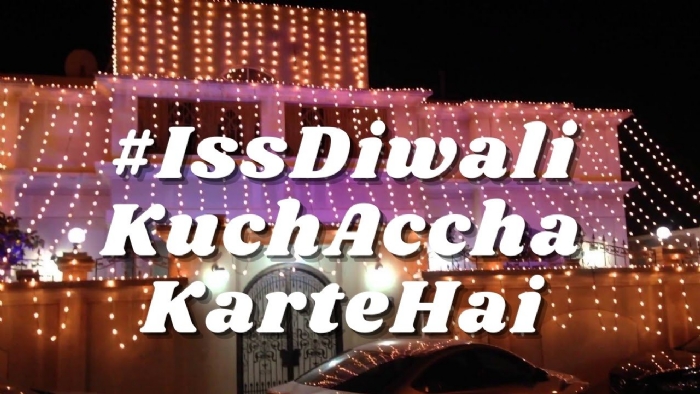 About the lanterns?
#IssDiwaliKuchAcchaKarteHai
spend time with your loved ones. Find origami or
DIY videos
on
YouTube
and make a fun evening with family!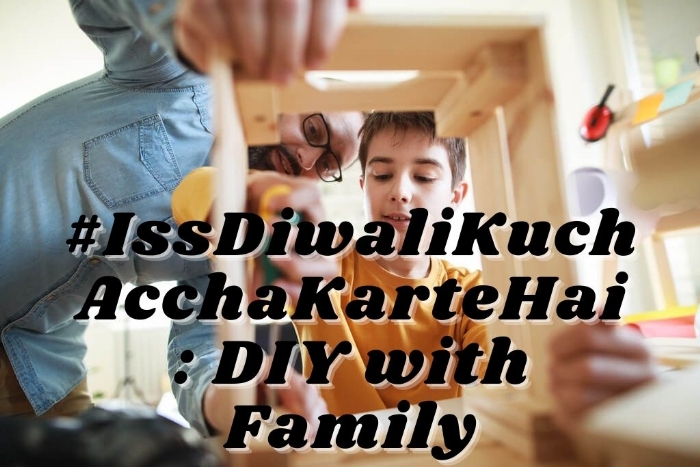 Have a great and safe Diwali everyone!