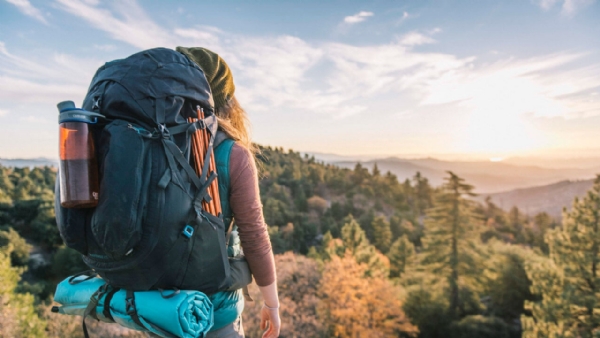 Backpacking is one of the most fun ways to travel. This is one of the most cost effective ways to travel, and will also teach you independent travelling. Finding inexpensive accommodations, being able to fit your entire luggage in a single backpack, and traveling solo are some of the challenges that are a part of a backpacking trip. But nonetheless, backpacking is extremely fun, and everyone should go backpacking at least once in their lifetime. Although backpacking is more popular in Europe, it is finding its way in India and gaining popularity. There are several awesome destinations in India which are amazing for backpacking trips.
Hampi –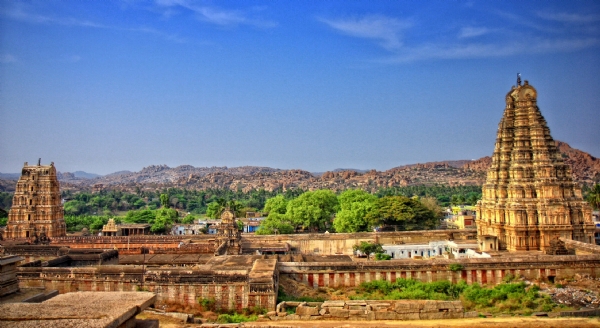 Hampi is one of the top destinations in India for backpacking trips. Located in Karnataka, it holds the heritage of 14th century Vijaynagara Empire, and it is perfect for the ones who love history and historical sites. The sunrises at the Matanga hills in Hampi are the highlight of the backpacking trips here. Scooters can be rented to go around the city, and 4 days will be enough to explore most of the city if that's your intent. Some of the other fun things you can do here are visit the Hampi bazaar, go to the elephant stables, and explore the Lotus Mahal, along with the Virupshka temple. Hampi is perfect for the ones who want to have a nomadic experience in a historically rich place.
Coorg –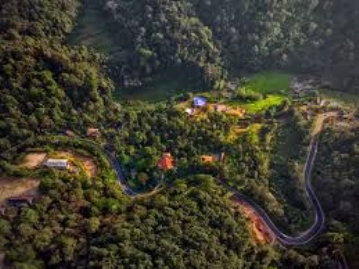 Coorg is the heaven for all of the coffee fanatics out there who want to explore the land of coffee, located also, in Karnataka. Deep forests and acres of coffee plantations describe this little hill station well. This place is perfect for small getaways or vacations, where you will get to be in the middle of nature and get to experience the wonderful greenery up close. A few touristy places one can explore are Raja's seat, which is a historical landmark which is known for its panoramic views, seasonal flowers, and fountains. A few other places are Abbey falls and Madikeri fort. It is fondly known as the Scotland of India, and is famous for its wine and chocolate. This beauty should definitely be a part of more bucket lists. Finding inexpensive lodgings in Coorg should be fairly simple.
Sunderbans –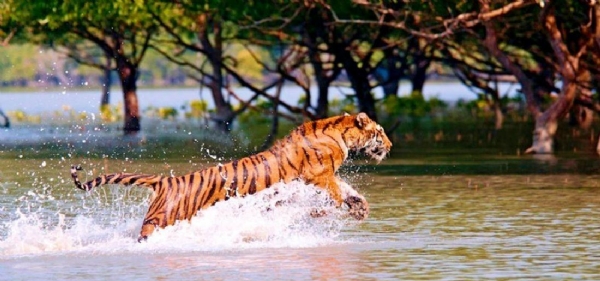 This gorgeous UNESCO World Heritage Site in West Bengal is the ultimate place for wildlife lovers. The tiger reserves here are the one of the most famous ones in India. Besides for the tiger reserves, it is also a biosphere reserve, and a park. You will find a lot of options for low-cost lodgings and safaris which will enable you to explore the brilliance of the forest and view the Royal Bengal Tiger on a budget. The boat rides in the Sunderbans are an experience in themselves, and pair with a view of tigers, and some rare bird sightings, they are just the cherry on top on this trip. A backpacking trip to Sunderbans is one you should definitely be adding to your list!
Spiti Valley –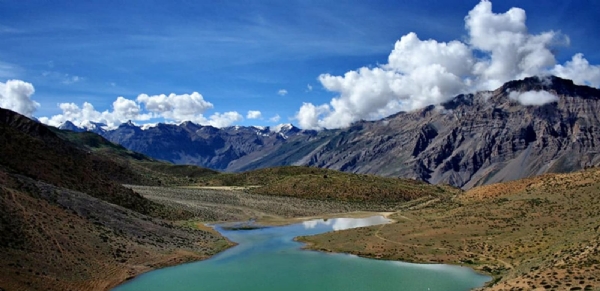 This gorgeous valley has been a backpacker's favorite for a long time now. The 'little Tibet' of India is simply breathtaking with snow clad mountains and the most adventurous treks lined up your way, if you do go here. This is located in the Himachal area, and is famous for being a backpacker's paradise. Spiti actually translates to 'middle land', as it is the strip of terrain between Tibet and India. The altitude here is close to 12,500 ft above sea level, and is clad with lush green meadows and pine tree forests. Every sight in this valley, including all the little villages, will leave you awe-struck and will definitely prove the trip worth it.
These were four of my top recommendations of places you should go for backpacking trips to. Backpacking is one of the best ways to travel, and I definitely think everyone should go backpacking at least once in their life. But always be careful and be safe during all your travels, especially solo ones. I hope you enjoyed this article, and definitely expect a part 2 really soon!
- Kinjal Dixit