Goa is the one place in India that is THE SPOT for vacations. Be it a trip with friends, or a family holiday. Everyone craves for a trip to Goa. It is so popular that a ton of people even end up going there multiple times in their lives. There are a few famous spots and beaches in Goa that popular and everyone seems to be hanging out on those few select areas, like the beaches of Calangute and Baga. These not only get crowded but also repetitive. There are a lot of amazing beaches in Goa that quite unexplored and not very popular. So here are a few beaches in Goa that are lesser-known and not popular, but are stunning and totally worth exploring.
Cola Beach –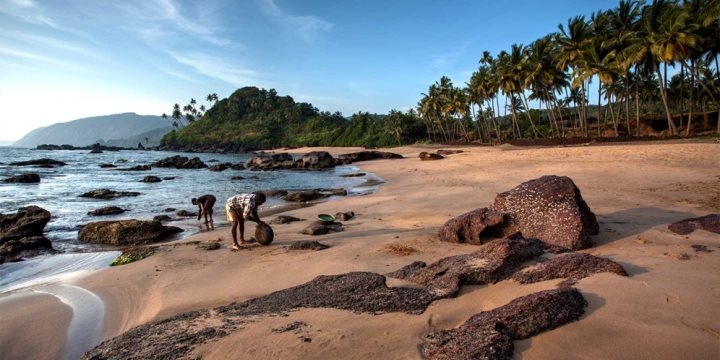 this beach lies in the South of the state. It is around 15 km from the beach of Palolem. You can drive down to this beach. It is a pleasant drive and the views are beautiful and the beach itself is calm and serene. Your Instagram will definitely be thriving on this beach and all thanks to the views of the coconut and palm trees. These are definitely very aesthetic and a delightful sight. The best part of Cola beach, according to me is the lagoons which are present here. They are called Blue Lagoon and Emerald Lagoon.
Hollant Beach –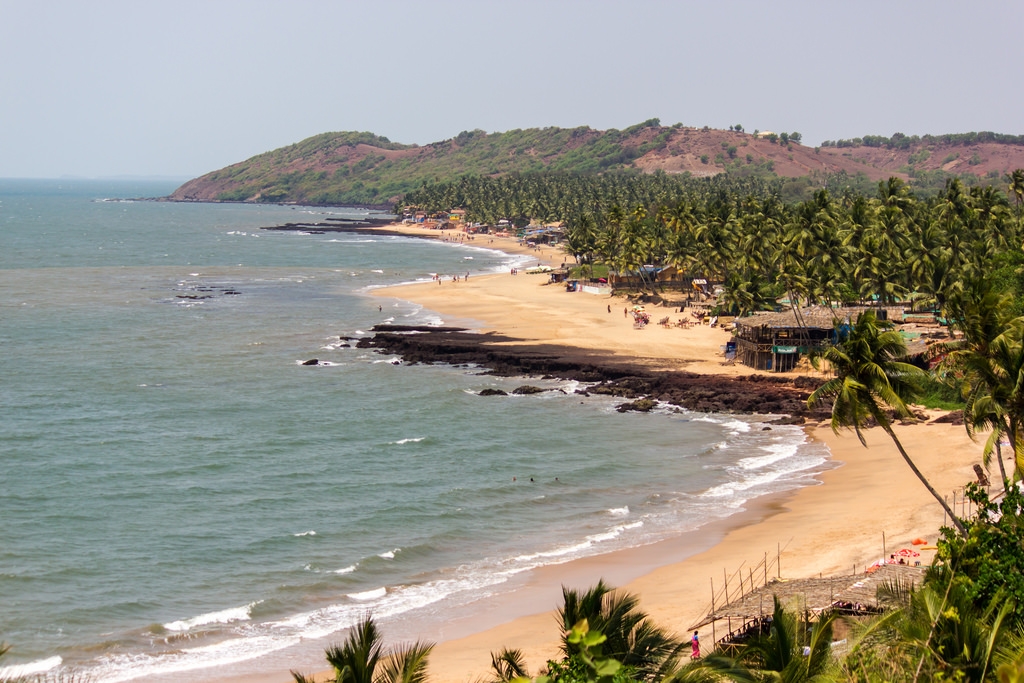 This beach is in Bogmalo. An interesting fact about this beach is that this is the only place where you can view an actual sunrise. This beach happens to be as close as just 2 km away from most of the popular beaches in South Goa but is still underrated and less visited. Although Hollant does get some amount of tourists, it is nowhere near as crowded as most of the main places here. You don't want to miss out on this beach as this is one of the only few places where you will find this amount of calmness and also cleanliness. This is one of the most clean and clear beaches in the state and it feel nothing less than a piece of paradise.
Arambol Beach –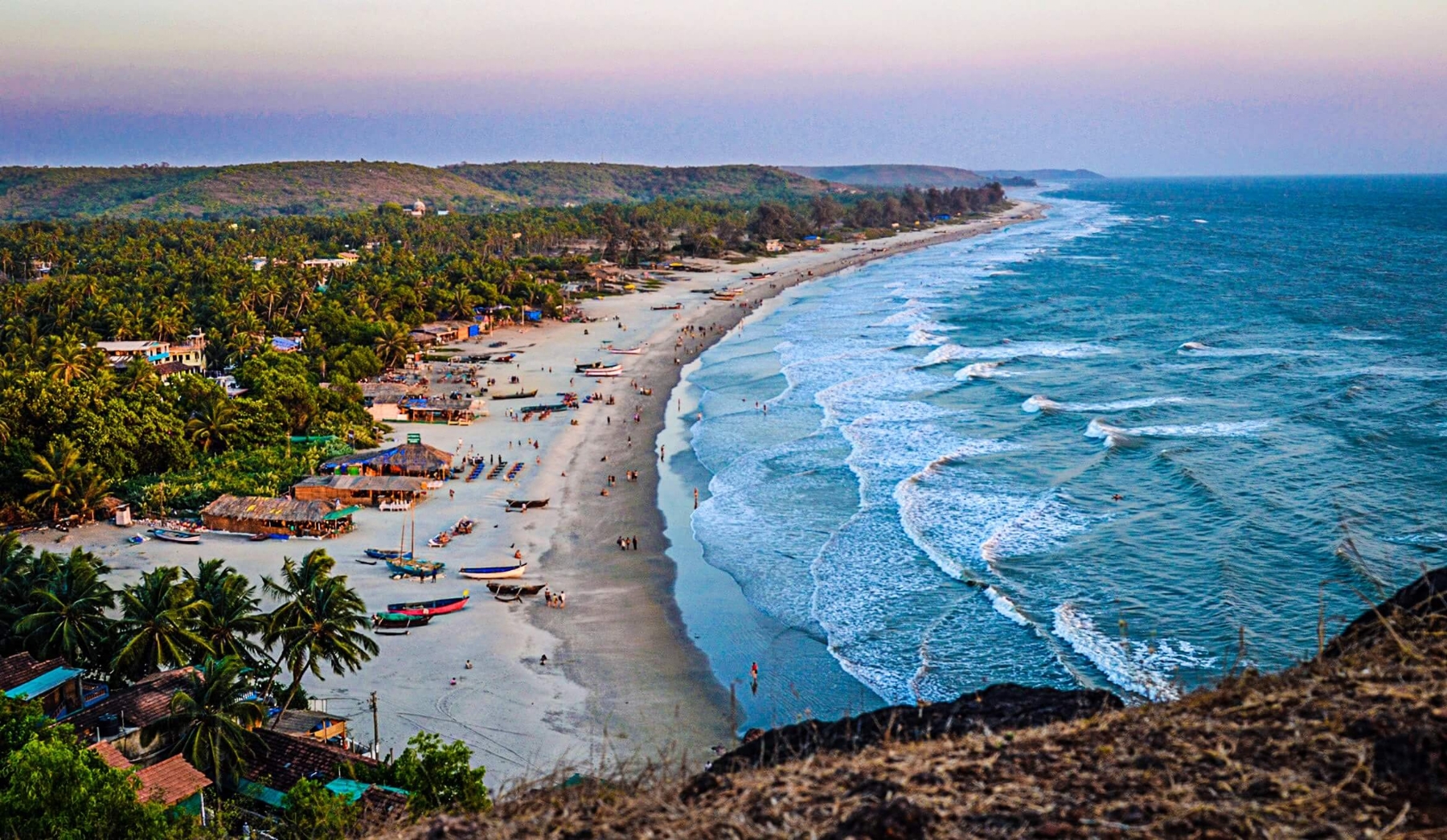 this beauty in the form of a beach lies in the North side of Goa and is extremely secluded from most of the buzz that all other beaches have to offer. Though, there are a lot of touristy activities that are available on this beach. Paragliding and kite surfing are popular activities here. Boat rides that take you to see dolphins are not to be missed, because such experiences often are once in a lifetime. This rocky and sandy beach lies in the middle with one side facing the forest and the other offering the brilliant beach. Arambol is popular with some foreign tourists as it has a certain Boho vibe to it. It is also known for its flea markets. So, it is safe to say that there is something here for everybody.
Velsao Beach –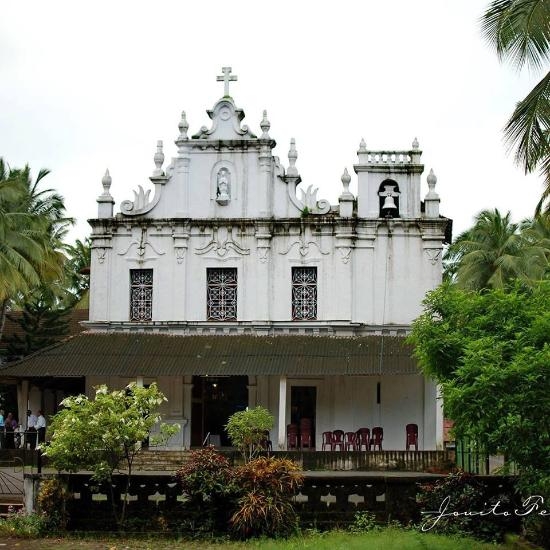 Velsao is in the southern part of Goa and is close to Bogmalo beach, with a connecting beach. This beach is peaceful is known for its natural beauty. It is tucked away behind a thick forest of coconut trees, which takes it away from all the commotion of the city and makes it all the most secluded, calm and soothing to be at. The attractions here are the Velsao church, Our Lady of Cures of Chapel. This chapel actually hosts a feast every 6th of January. The Velsao beach is actually perfect for a day out or a packed picnic lunch to enjoy by the sand.
Butterfly Beach –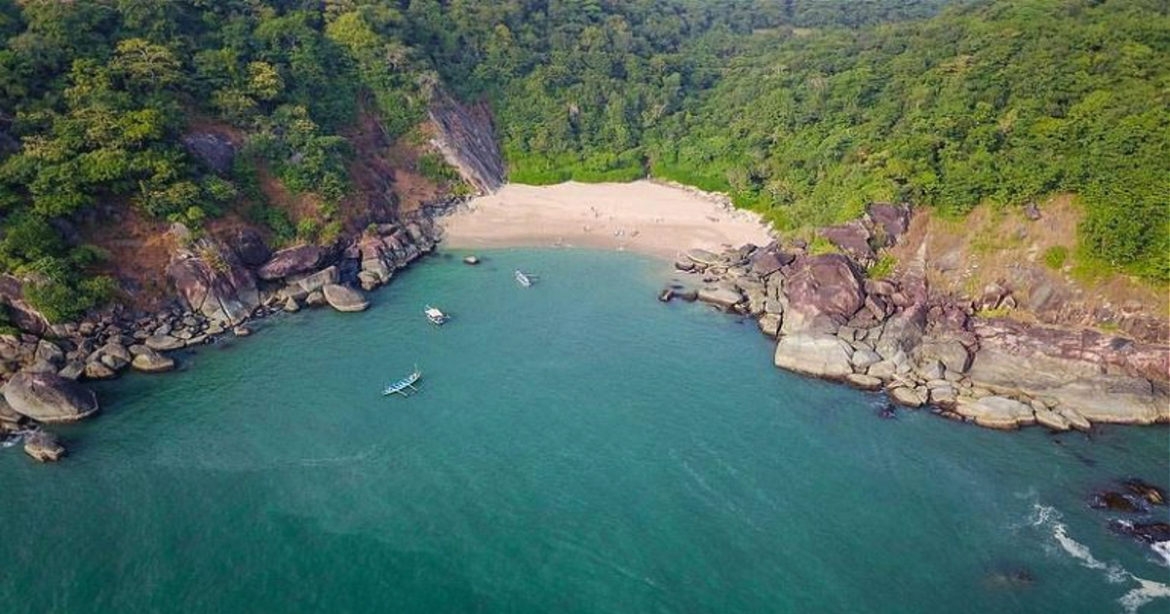 This stunning beach is one you definitely do not want to miss the next time you visit Goa. This beach lies in the North of Palolem beach, and the epitome of the best views you can get in the midst of nature. It is one of the most scenic beaches in South Goa. The beach thrives with rich aquatic life, stunning sights and adventures you would have never experienced before. As the name suggests though, this beach also has for you butterflies. Millions of them atop a hillock on this beach! This beach is often misunderstood to be an island owing to its semi circular shape, but it is actually not an island but just a beach. If you're lucky, you can even spot a dolphin or two in the water.
These were few of the underrated beaches in Goa which you should definitely visit the next time you plan a trip to this dream place. Visiting these will not only give you an opportunity to explore new places in this state but also will take you away from the crowd which tends to get unpleasant at times. I hope you learnt something new about Goa from this article, and I hope you enjoyed!
- Kinjal Dixit