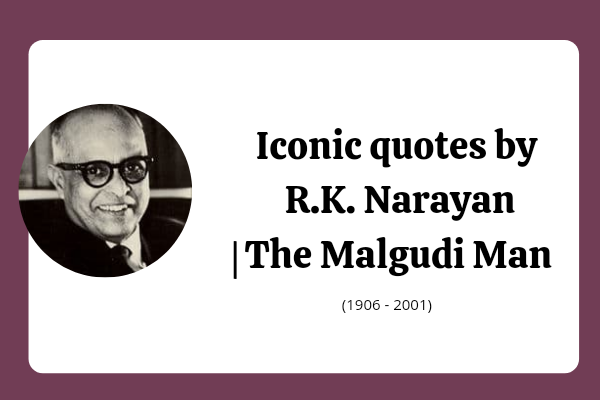 Rasipuram Krishnaswami Iyer Narayanaswami commonly known as R.K. Narayan was born on October 10, 1906, and was one of the finest writers of his generation. He was an Indian short story writer and novelist. He is best-known for his novel with an imaginary south Indian town called Malgudi. He narrated stories of a simple village, trying to show their lives and the rapidly changing world. The characters in his novels and short stories are very down to earth, ordinary Indians who are trying to adjust their tradition with modernization. His stories were etched in a compassionate humanism and mainly tells about the ordinary life of people living in Malgudi. He was so committed to his crafts that he used to churn out 1500 words per day, even if he is traveling. His writing style was unpretentious, simple, and with an easily digestible satire. He left a body of work that will continue to impress generations and generations of readers.
So, Here is the list of his most iconic quotes to keep you inspired every day -
1.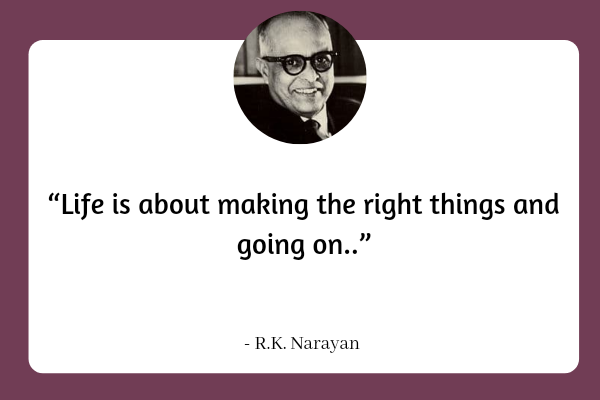 2.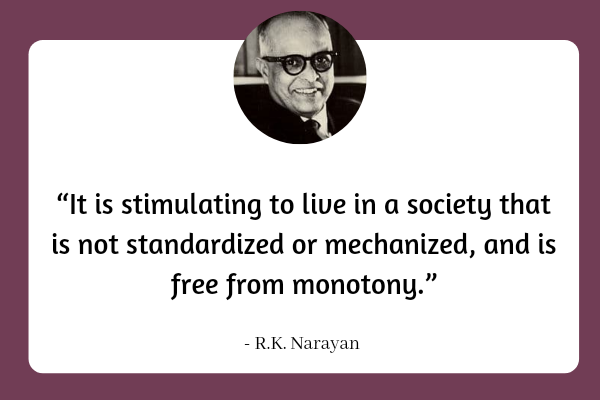 3.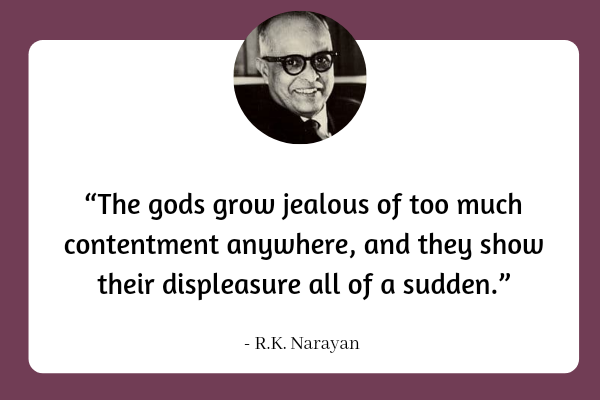 4.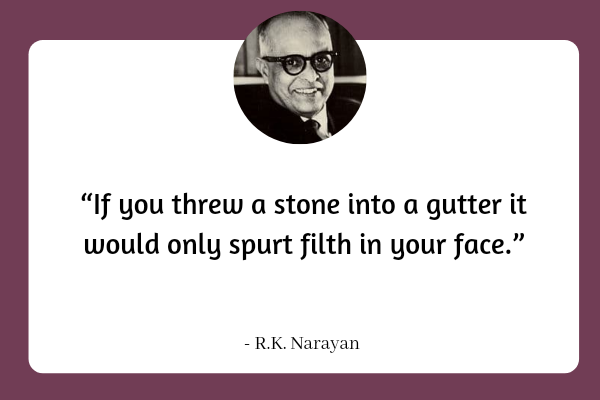 5.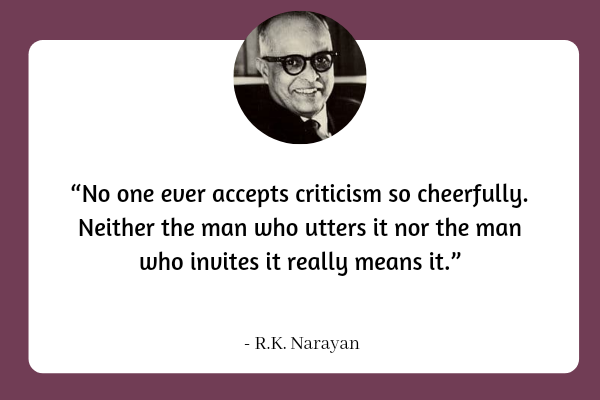 6.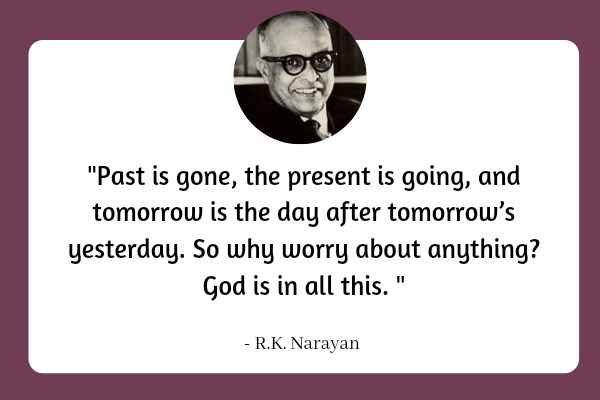 7.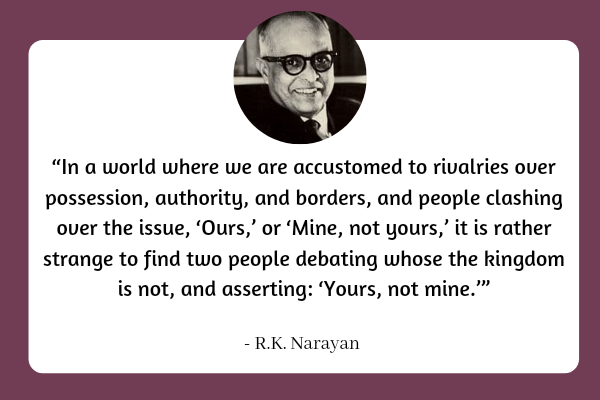 8.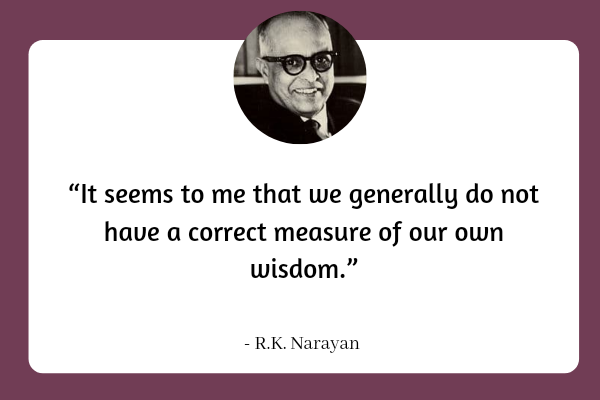 9.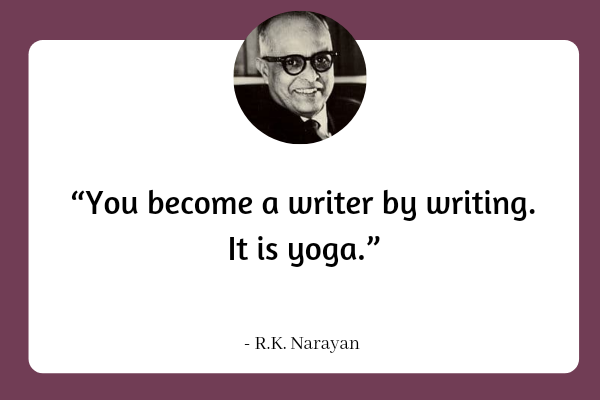 Whenever you feel that you have a lack of inspiration, read these quotes and you will get a bulk of motivation and inspiration!
Also let us know in the comments section below which is your favourite writing work of R.K. Narayan?
KEEP READING! KEEP LOVING!
- Moulshree Sarwate