All year long we have been claiming to live the worst of our times, all because of the Pandemic. But as the year is passing by and the festive times are arriving, all of us are buckled up with optimism and hopefulness to get over the past year and look forward towards the coming times. We all had our individual struggles. But the pandemic has made us stand together as a society, to associate each other for overcoming the negativity of the lockdown.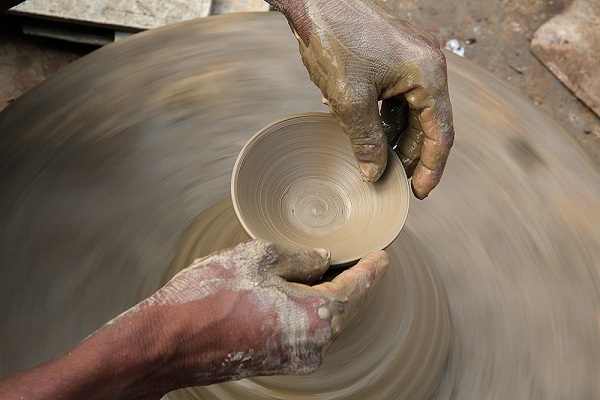 India as a nation as well has emerged much strongly during the pandemic. It is rightly said that critical times bring out the best of you. Our country has witnessed many significant initiatives this year. Vocal for Local is one important initiative among these, whose scope is only widening as the participation of both indigenous producers and consumers is increasing. Since the process for indigenous production of all kinds of goods and articles is enhanced, the doors to several other aspects dealing with the initiative are opening wide. 'Innovation' is one such element which is observed to be strongly developing under this initiative at the local level.
One can always find employees for companies once the required qualifications have been achieved by the individuals. But the work of artists is solely dependent on their skills and no matter how much one learns, if he doesn't have the right skills then the work is just not worth it. This is a very important phenomenon which most of us fail to understand when we buy stuff from the market. These skilled workers, in spite of their exquisite effort, do not get the market they deserve for their products.
The process of innovation is specifically important for the work of skilled workers. But this process is largely stuck since the artisans and workers cannot reach the expected profit, which further hampers the process of innovation. Our support to these workers is essential for them to explore new models of innovation in their fields. The 'Vocal for Local' initiative has been instrumental in enabling newer paths of innovation for the skilled workers. One such great example is of Chhattisgarh's Ashok Chakradhari. Ashok Chakradhari is a potter by profession who has invented innovative earthen lamps for this Diwali.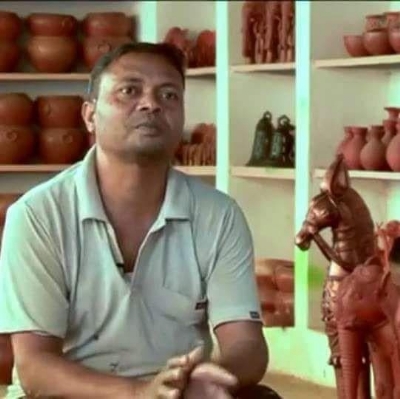 The Bastar-based potter has created earthen lamps that recycle the oil once poured in them and use it for the whole day. Chakradhari has shared his opinion with the media saying that "I am always on the lookout for new ideas that can challenge my pottery skills, and be a useful innovation for those around me. In 2019, before Diwali, I was looking for a new design to sculpt diyas. That is when I stumbled upon a lamp that carries a reservoir of oil over it and keeps refilling the base to ensure the diya does not stop burning. I found it interesting and decided to make that."
He himself used the medium of social media to reach more and more masses and sell his product. The social media proved to be an effective platform for him. He added, "Some wanted to place orders for 1000 pieces and some wanted me to courier only five pieces or less. I had to refuse all those orders because I do not have the facility to send it across the country. The lamps are very delicate and can get damaged during transit. But, since I have received such a positive response from customers, I am looking for a solution to deliver these lamps safely."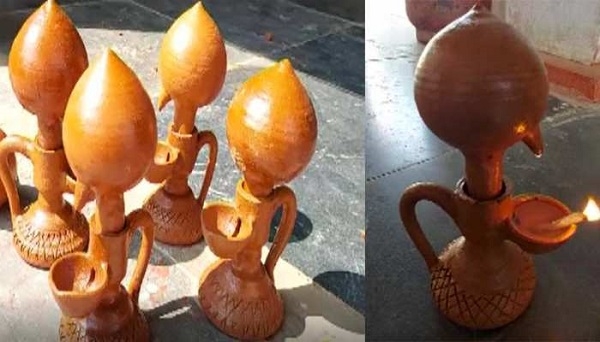 Ashok has invested a lot of effort in his work only with the aim to create an innovative and useful product, that too manually. While talking to news agency, Chakradhari shared that he had referred to several videos online to understand the correct technique and finally designed an earthen lamp for Diwali that can circulate the flow of oil automatically. This makes the lamps not only innovative but also eco- friendly and pocket- friendly.
There are such bright minds, living in the remotest places of our country which we need to appreciate more. This Diwali let us make an attempt to enlighten our lives with the innovation of such brilliant minds and not only brighten our festival but also theirs. Let's us do this Diwali with the motive of #IssDiwaliKuchAchhaKarteHai
Happy Diwali Everyone!
- Himali Nalawade