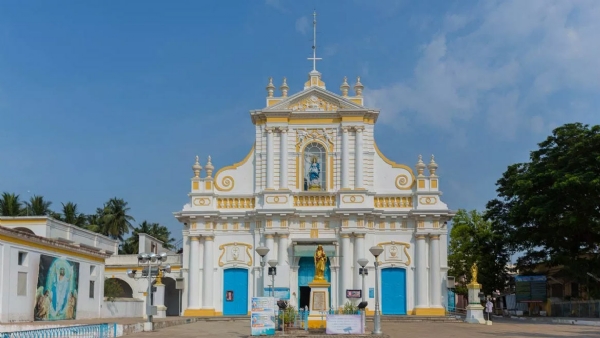 We all know Pondicherry to be a stunning coast in India. To those of you who do not, Pondicherry is the capital city at the south of Tamil Nadu. It is the most populous city in the Union Territory of Pondicherry. It is popular for its beautiful French architecture, and is one of the most popular tourist spots in India. Although popular, many are unknown of the rich history of this place. So this article is going to be about just that.
Historically, as Pondicherry was a coast, it was easily accessible to most travelers and traders, dating back centuries. So, even though this town may be tiny, it is majorly historically important. This town has recently been renamed to Puducherry and was known to be a French colonial settlement. As this city had numerous French connections, and the most recent influence in this town was French, hence you will find a lot of French bits in this town. The cuisine, the eateries, restaurants, street names tend to be French, basically anything that represented their colonial power here. The tourism here capitalizes the French culture here, as Pondicherry was what kept alive here the government connections here. The French tourism here is vast, as there is an Alliance Francaise in town, and along with it, a lot of French cafes, and a lot of interaction as there exist a lot of French speakers here. One can go for walks along the beach, watch movies, street walks. A lot of European restaurants can be found here, and also a lot of chocolate shops.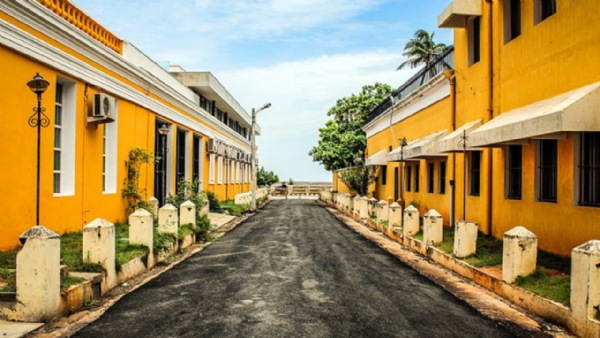 Interestingly, a technical power of union took place in 1962, and until then, the French had power over this town and the French were very much present here up until 1954. Jawaharlal Nehru came to Pondicherry in 1955, to welcome the city into India, to finally put an end to the French colonization in India.
Although before the French, there were many others who ruled over Pondicherry. Some of them were Portuguese, British, Dutch and Danes. For a lot of years, it was a tug of war type of a situation between lots of these over this town. Sometimes it was the French, who ruled over it, but then the British would win it over, and then the French won it back, and that made up a huge part of the history in Pondicherry. Hence, what Pondicherry is today, is a creation of all the different influences that has built up over the centuries. An example of this is, some of the roads and the waterways in town date back to the 16-17th century, when the Dutch had power here. Another example is one that is in Arikamedu where there used to be a trading post which dates back to the 1st century. There is also Spanish structure near here with a monastery, and this monument is an entirely different influence that can be considered.
To help the tourism here, this town was dissected into different neighborhoods, known as quarters. These were made by the Dutch, making it an easy access for traders to do business. So, if tourists want to go visit the churches or cathedrals, they are directed to the French quarter, as all the churches are primarily located here. This is place is fondly known as the French Quarter in Pondicherry, and for good reason. The most stunning view in Pondicherry is the sea facing view, and is called as the French quarter. Back in the day, it was also given the name of White Town. The structure of the town itself is divided into quarters, and tourism solidified the quarters here. The other quarters are Christian, Hindu and Muslim.
So this was my brief take on the huge history of this beautiful town. This town is a blend of numerous cultures mixed into one and that is what makes this place more interesting than the rest. I hope you enjoyed this article and a learnt something new. Do let us know if you did!
- Kinjal Dixit