Street food is something which everyone enjoys eating . They are usually found in a public place or a marketplace and are often sold in food carts , food stalls , food booths . The food which we get there is just mouth-watering and no restaurant can beat it.
You must have seen many girls gathered around the food stalls and relishing different kinds of street foods like chole bhature , poha jalebi , pani puri , samosa , misal pav , aloo tikki , spring roll, and many more . Why? Because street food is something which we girls cannot resist.
Here these five street foods that are absolutely favourite of every girl out there -
1.Pani Puri (Golgappe) -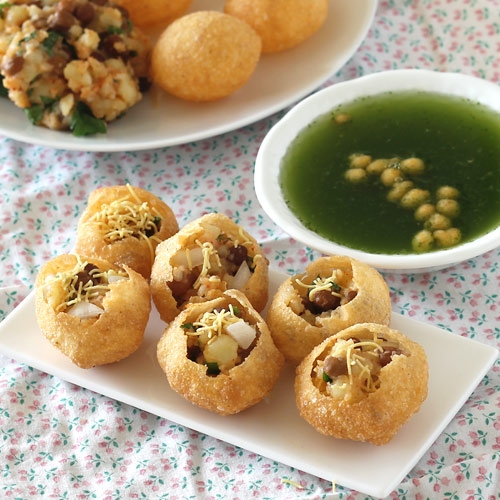 is one the most common street food in India . It consists of a round shaped puri which is crisp and deep fried . It is filled with a mixture of tamarind chutney , onion , mashed potatoes ,and flavoured water . It also has a mixture of tastes , it is spicy , tangy , it is sweet and sometimes sour. It is among the top in the list of street foods . It has different names in different regions like Gupchup , Pani ke Bataashe , Paani Patashi , Puchka and many more.
2.Bhel Puri -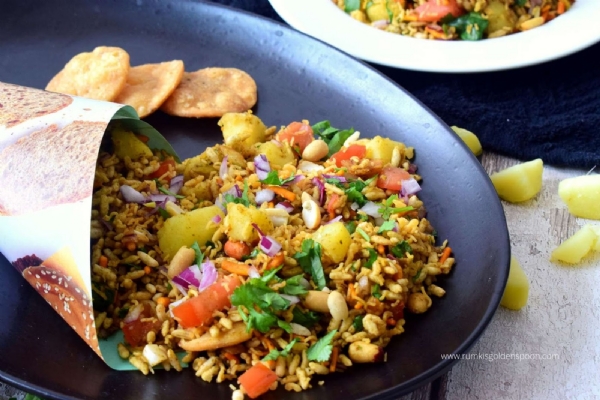 is a piquant snack , is one of the kinds of chat and originated in India. It consists of puffed rice, tamarind chutney , green chilli chutney , finely chopped onions , tomatoes , boiled potatoes , chat masala, sev, coriander leaves . The recipe of bhel puri differs region by region . It tastes spicy and tangy . It has different names in different states such as Bhel, Churmuri , Bhela , Bhuja , Bhelfuri and many more.
3.Pav Bhaji -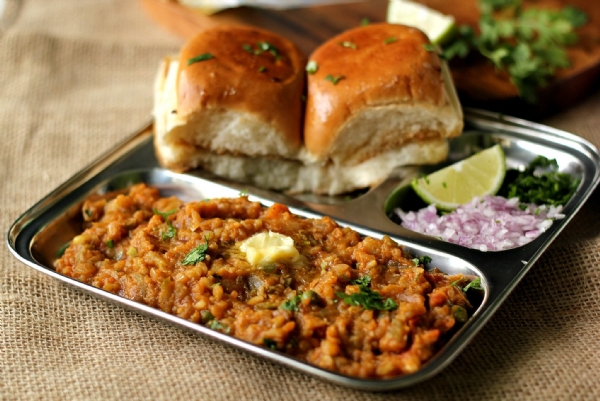 is a street food originated in India and is also called Bhaji-Pav . It has a number of variations in garnishes and its ingredients , but is mainly a spicy mixture of mashed vegetables such as tomato, potato, onion , carrots , bell peppers , capsicum, chillies, peas, and is served with puffed bread (pav) , chapati, bread.
4.Samosa -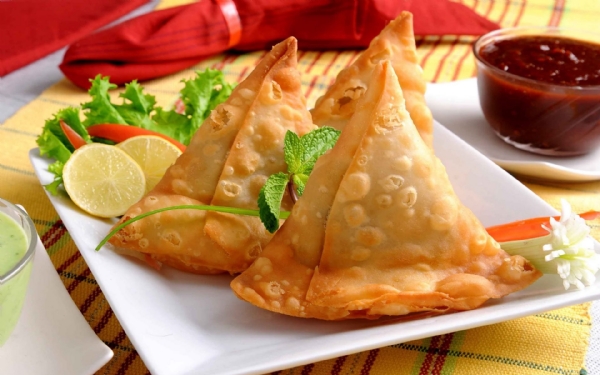 is one of the most famous snack in India and also known as "samusa". It is a triangle shaped snack made by all purpose flour and stuffed with filling which is a mixture of peas, potatoes, onions , paneer, green chillies and other species . It is served with tamarind chutney , yogurt , and green chilli chutney . Samosa is also served in chat with garnishing of tamarind chutney, curd , chat masala , green chilli paste and sev and coriander leaves.
5.Noodles -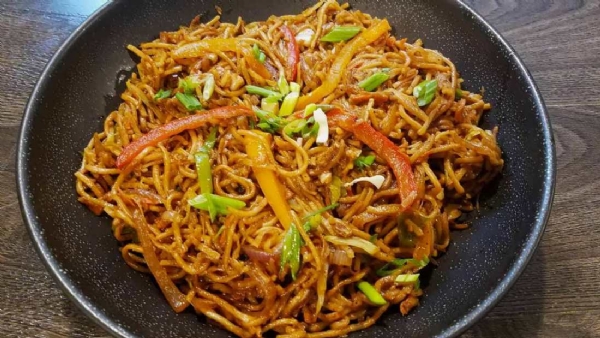 is basically considered as a Chinese food but the kind of Chinese food which we get in India is totally different from the authentic Chinese food . In India we add our own species like red chilli powder , white pepper and different types of sauces such as red chilli sauce , green chilli sauce to it and also we try to make it in our style . Authentic Chinese noodles can never beat Indian style noodles.
Did your mouth start watering after reading this article ? And, If yes ! Then do let us know in the comments section below, which is your favourite street food ? What is it called in your region ?
-Moulshree Sarwate