Bollywood has evolved a lot through the years in terms of portrayal of women in their movies. Earlier, most of the films had a male protagonist and the female was a side character or an item dancer than just served as an 'eye-candy' for the audience. But, in past few decades, many films have come out to challenge the stereotypical portrayal of women and showcased female leads that are independent, meaningful, empowering and just realistic.
Here are a few Bollywood movies that showcased stories of Strong Female Leads-
1. Chameli (2003)-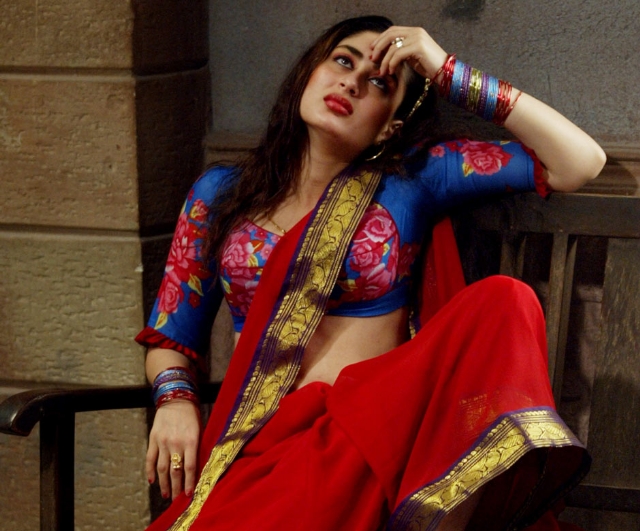 Sex workers have more or less been seen has the worst form of derogatory objects let alone given the respect of being human. Chameli, played by Kareena Kapoor is a sex worker in Mumbai who is all alone in the big daunting city. Her red saree and loud make up does put us bit off track but that is actually a layer for her strong witted and fearless character. Chameli shows us the reality of treatment that sex workers get and how she stills fights every scary situation alone just to make ends meet.
2. Lipstick Under My Burkha (2016)-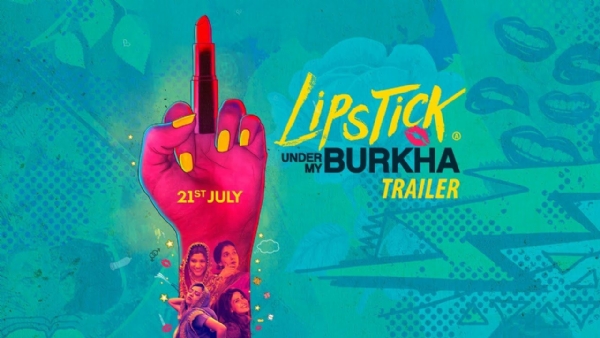 4 different women, 4 different stories, one aim; freedom. This movie talks about true womanhood and addresses the fact that women too go through puberty, they too have needs and desires, basically, they too, are human. This movie is a huge wake up call for all those people who still are prejudiced towards women. It doesn't preach about rights and equality, it merely showcases women from different age and their struggles to come to terms with their desires and fight to freedom.
3. Mary Kom (2014)-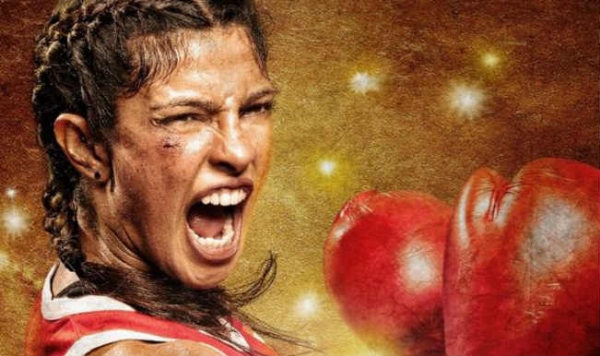 Mary Kom is a true story of a woman by the same name who will stop not till her goals are reached. This story inspires us to not let our surroundings become a reason of hindrance towards our path to success which is beautifully shown by Priyanka Chopra, Darshan Kumar and director Omung Kumar.
4. NH 10 (2015)-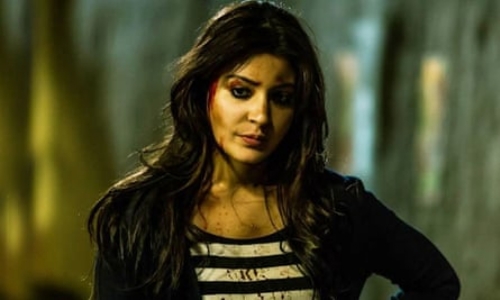 A daunting and spine-chilling story of how one wrong move changes the life of Meera (Anushka Sharma) after they witness an honour killing by a deadly team of gangsters. Meera's heroic attempts and courage to save her husband and herself give us goosebumps and take us on a rollercoaster ride filled with thrill, mystery and gore.
5. Kahaani (2012)-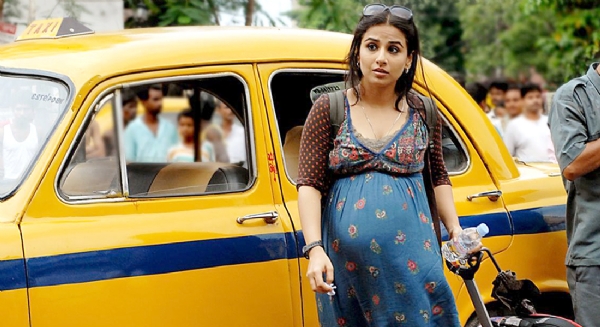 This is the 'Kahaani' of a young pregnant married woman who is on a mission to find her missing husband. All alone in a city like Kolkata, Vidya (Vidya Balan) realizes that the hole is much deeper than it looks and encounters several challenges from day to day life to even life-threatening ones.
6. English Vinglish (2012)-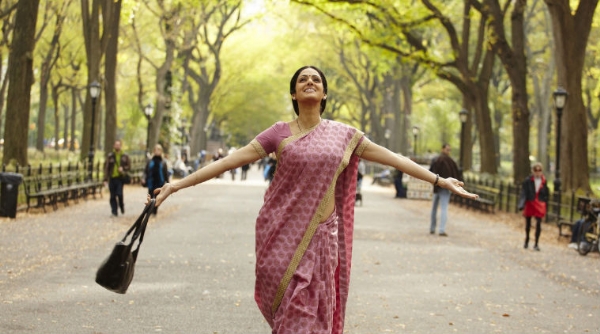 A homemaker is more than just a cook, a caretaker and a mother. This movie shows the story of a simple yet very business minded homemaker, Shashi (Sridevi) who has only one 'flaw', she can't speak English. Often being criticized for the same, she visits her sister in London for the first time on her own and proves that all she needed was a little support and respect after she joins an English tuition over there. In the quest to learning English she rediscovers herself, makes new friends and becomes independent. Sridevi's innocent acting can't help us but have a soft corner and love for the character.
7. Pink (2016)-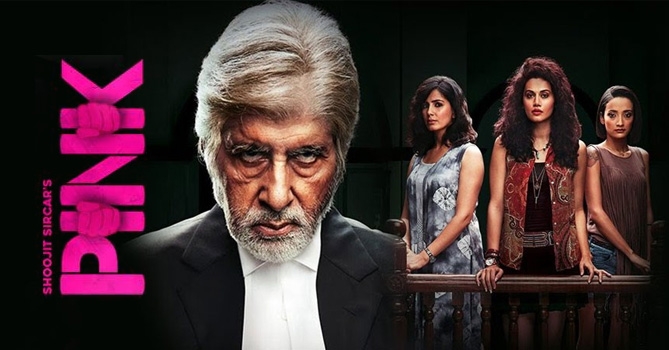 No means no! A movie that explains consent to the audience is Pink. After being molested, Minal (Taapsee Pannu), Falak (Kriti Kulhari) and Andrea file a complaint against the accused. But, instead of being served justice, their own characters is questioned by pointing at their dressing sense, their choice to drink and smoke and their late night outings. This movie very disturbingly yet strongly shows the discrimation that women face and how easily men can get away after playing with a woman's dignity in this country.
8. Bareilly Ki Barfi (2017)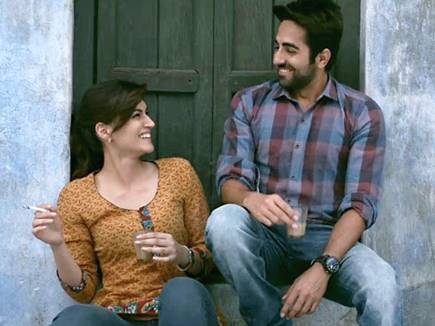 Bitti Sharma (Kriti Sanon) is a progressive and open minded girl who doesn't shy away from voicing her opinion. Hailing from a small town like Bareilly in UP, she is often judged for her outgoing and bindaas nature. Regardless, her stand to take care of her self-respect when asked whether she is a virgin after meeting a man for a marriage proposal, to her dedication towards her family and friends, it shows how much of a difference it makes when a female character is written and directed by another woman. Bitti is just raw, ambitious, real, beautiful and flawed just like any other girl.
9. Raazi (2018)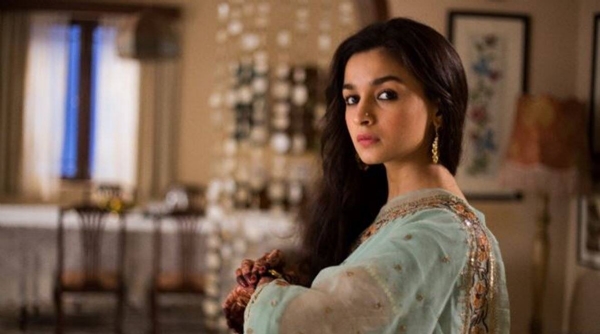 Based on the real story of Indian spy, Sehmat, who risked her life by getting married into a Pakistani family just to spy on them to sacrificing her husband for her dedication towards her country, shows that women are no less than a man and gender doesn't make you a hero, your actions do.
10. Tumhari Sulu (2017)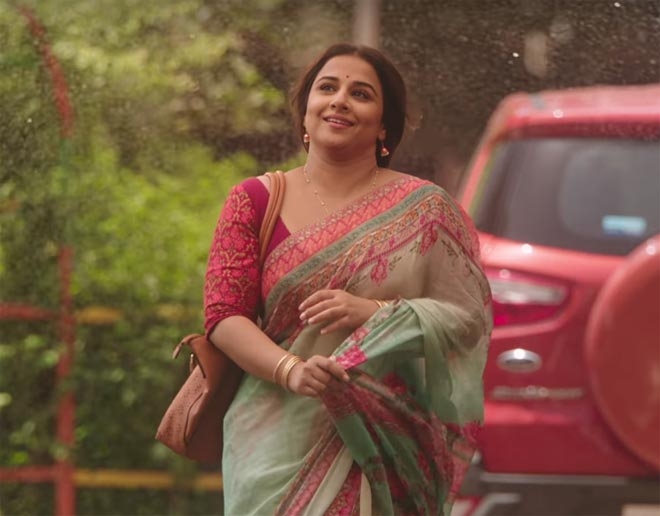 Not all heroes where capes and not everyone who changes the world is a hero. Sulu (Vidya Balan) is the wife of Ashok (Manav Kaul) and they lead a happy middle class lifestyle. Sulu has nothing to worry about as she has a loving husband a son. But when she wins a contest, she gets a chance to become a radio jockey. Never having worked before in her life, this is a lfie changing event for Sulu as she takes one step ahead towards becoming a strong independent woman while taking care of her family. A truly empowering slice of life!
11. Queen (2013)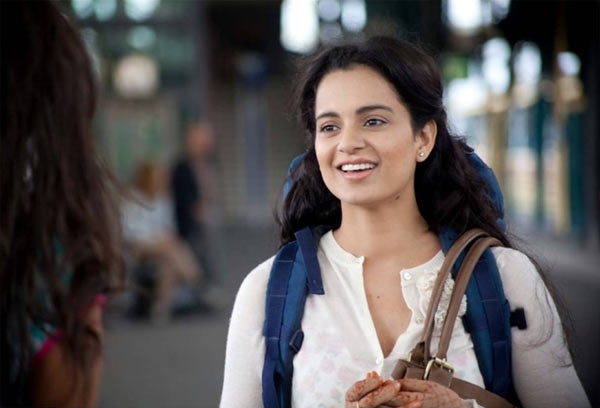 A woman's happiness is not defined by the presence of a man in her life. After being dumped just days before her wedding, The coy, scared Rani (Kangana Ranaut) decides to go to her dream destination (Paris) on her own. There she meets new people, explores different avenues in life and about herself and becomes independent on her own. This movie will make you realize your true potential will only be explored when you step out of your comfort zone.
12. Badhai Ho (2018)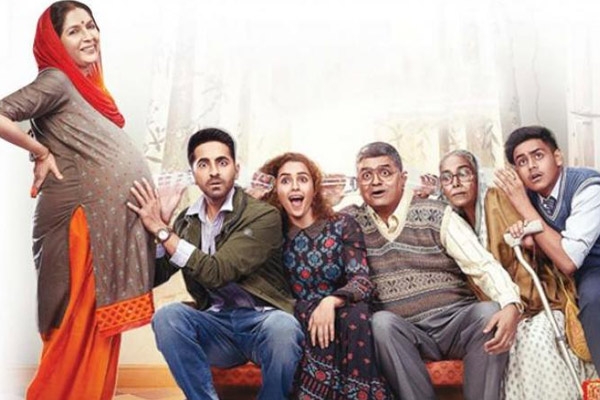 Although this movie doesn't have a female protagonist, it has very strong female leads who steal the show. 1. Mrs Kaushik (Neena Gupta)- She is Nakul's (Ayushmann Khurana) mother who accidently gets pregnant during her middle age. The bond and understanding that her and her husband share just makes everyone go aww and her love towards her family shows how a woman is responsible for keeping the house together. 2. Renee (Sanya Malhotra)- She is Nakul's girlfriend and lives with her mother. When she finds out that Nakul's mother is pregnant at that age, she is absolutely supportive and puts sense into Nakul for being ignorant and narrow-minded. 3. Renee's Mother (Sheeba Chaddha) – She portrays a stong willed single parent who will do anything for the happiness of her child. She is the lady boss of the house and handles every adversity with wisdom, charm while maintaining her cool. 4. Dadi (Surekha Sikri)- Initially Dadi comes off as a narrow minded pessimistic woman who blames every single mistake on Mrs Kaushik, but when it comes to protecting the dignity of her family, she stands up for her daughter in law in front of their relatives and proves that all that bickering was just out concern and she's actually way ahead of her time.
13. Neerja (2016)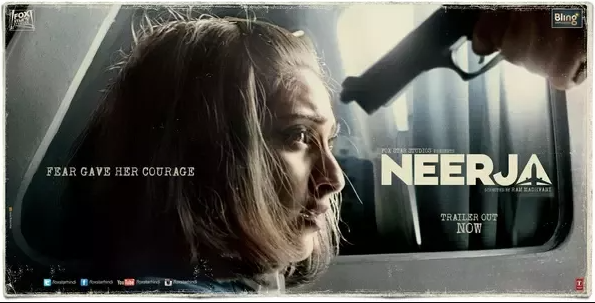 Cabin crews are always looked as models, or waitresses or just eye candy. But, this movie based on the real life story of Neerja Bhanot, a cabin crew, who sacrifices her life in an airplane hijacking to save the passengers will brush away all the misunderstandings about air hostesses.
14. Chak De! India (2007)-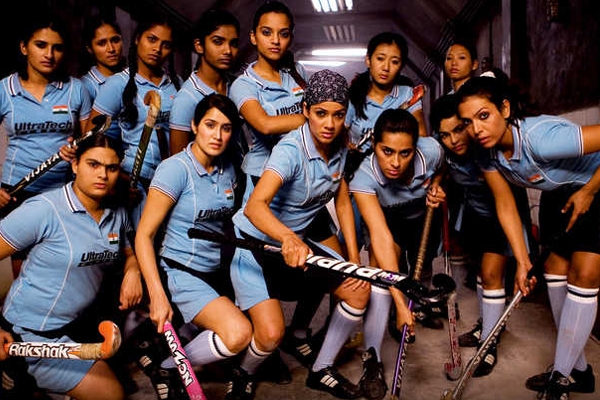 Stories of 16 girls hailing from different parts of India, with one goal; to join the Indian hockey team and prove a point. With a strict yet supportive coach like Kabir Khan (SrK) these women fight against all the social, personal and physical limitations to make a name for themselves.
15. Dangal (2016)-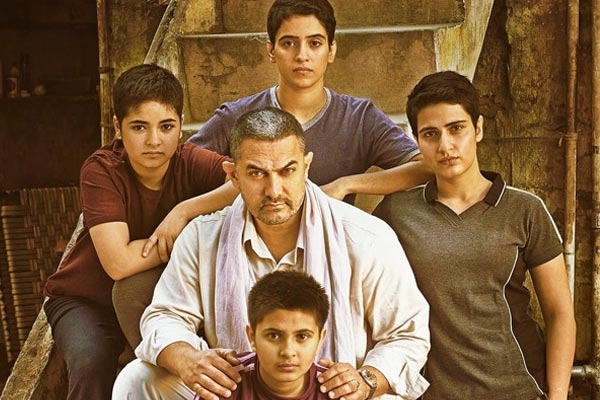 This is real life story of two extremely strong willed and hardworking sisters Geeta and Babita Phogat who have carved there name in the sport of wrestling for India. This also shows that society doesn't define your views and beliefs, but your own character does. Their father, Mahavir Singh Phogat, a former award winning wrestler himself resides in a small town of Haryana where woman's place is only in the kitchen. But, Mahavir recognizes the potential that these two girls have and starts training them despite everyone's disapproval. This shows that to create a revolution, the support of your family is so important!
-Shravya Kulkarni