When the poster for Meghana Gulzar's film Chhapaak in 2018 was released, it received a lot of praise and acknowledgement for handling a sensitive and serious issue such as the heinous crime of throwing acid attack on women. This movie was based on the life of acid attack survivor Laxmi Agarwal and starred well known actress Deepika Padukone. This was Deepika's first production venture and she was praised immensely for portraying such a difficult role to the audience and giving people like Laxmi Agarwal a chance to be heard. Although, after releasing in 2020, this movie also received some backlash for fabricating certain events that happened in real life, like the religion of the attacker and claimed it to be a marketing stunt.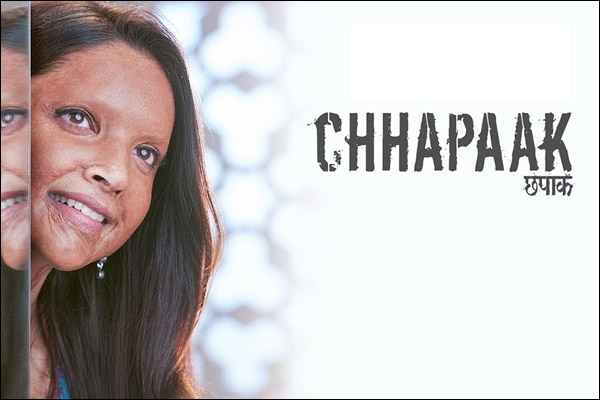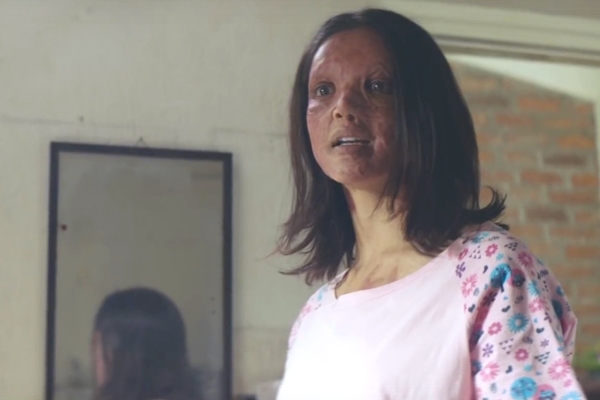 But, there was one movie even before Chhapaak that dealt with this issue but did not get as much recognition as the one Deepika Padukone starrer did. That movie was the 2019 Malayalam movie, Uyare which translates to Up Above. Uyare is an empowering drama film of a Malayali girl named Pallavi Raveendran (Parvathy Thiruvothu) and her quest to achieve her dreams of becoming a pilot. This directorial debut of Manu Ashokan showcases a young girl with eyes filled with dreams and how she refuses to give her life up after being a victim of an acid attack by her loved one.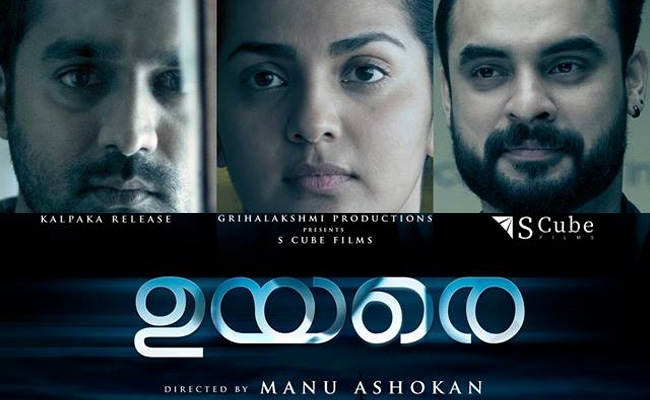 Just like any other woman in this world, Pallavi too has her struggles in terms of going against the wind and proving that she is much more than just someone's wife or daughter. The toxic relationship with Asif Ali (Govind Balakrishnan) takes even more of a downfall when she gets admitted into pilot school and that intensifies Asif's obsession more towards her. As he uses his insecurity and toxic masculinity to try and make her quit the chase of her dreams, she ends all relations with him. He, being hurt by the rejection and surrounded by obsession towards getting his way, throws acid on her which burns half of her face. Later, after recovering from this ghastly incident, Pallavi joins a cabin crew training with her new identity. In a world where a person's worth is measured by their appearance, Pallavi breaks all the social barriers of beauty and worth by being the first acid attack survivor in the cabin crew team. She meets Vishal Rajashekharan (Tovino Thomas), the son of the airline's owner during her cabin crew training and he starts developing feelings for her. This movie shows Pallavi standing up on her own feet without the help or need of another man to make her feel validated.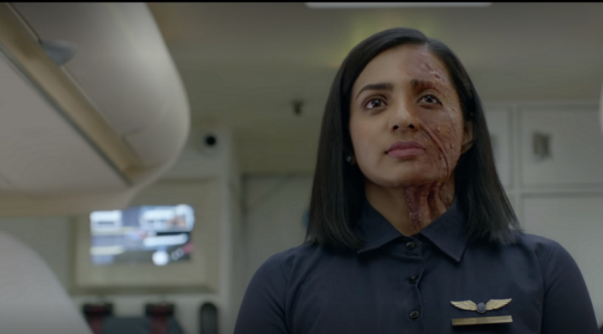 But, why is this movie not talked about as much as the Bollywood film Chhapaak? Parvathy carries out this challenging role which such ease, empathy and power that you can't help but feel proud for the character and not just sympathetic. Bollywood films are largely based on promotion and there are few films that are made with an intent of pure storytelling. Uyare is one such example that you don't need a big budget or an item song to sell your film. And if the question of a language barrier arises, it shouldn't be a problem because that's the beauty of films. You can see the story and witness it as it unfolds through spot on acting, good lighting, cinematography and music that portrays exact emotions. This movie is not for the faint hearted as it stirs up many emotions of anger, disgust, sadness and even defeat in one as we witness Pallavi's journey from being an ambitious little girl to her even struggling to come to terms with her appearance in the mirror post the attack.
This movie definitely deserves much more attention and appreciation as it is the truest and a beautiful portrayal of a strong willed woman who will stop not despite any obstacle to reach her goals!
-Shravya Kulkarni