Valmiki Jayanti which is also known as Pargat Diwas, is an annual Indian festival celebrated on the birth anniversary of the ancient Indian philosopher and poet Maharshi Valmiki.This year Valmiki Jayanti is celebrated on 31 October 2020. The exact date and time of Valmiki's birth are unknown but it is believed that he lived around 500 BC. Every year it is celebrated in the month of September/October (Ashwin) on a full moon day. Valmiki is admired in India for the Indian epic poem "The Ramayana" and is also worshiped as a symbol of the god by the Valmiki sect Community. He himself appears as a major character in Ramayana who was a teacher of Luv and Kush(sons of Sita). Maharshi Valmiki lived in the age of Rama which is called the Age of Treta (Treta Yuga). In those days there was dense forest all along the banks of the river Ganga.
Valmiki's 'Ramayana' is the very first poem in Sanskrit. It is also called 'Adikavya' or the first poem. Also, Valmiki is called 'Adikavi' or the first poet. Valmiki was not the name that his parents chose for him. His real name was "Ratnakara". The word Valmiki in Sanskrit means an ant-hill and since he came out of an ant-hill he was named Valmiki.
Valmiki Jayanti celebrations across India -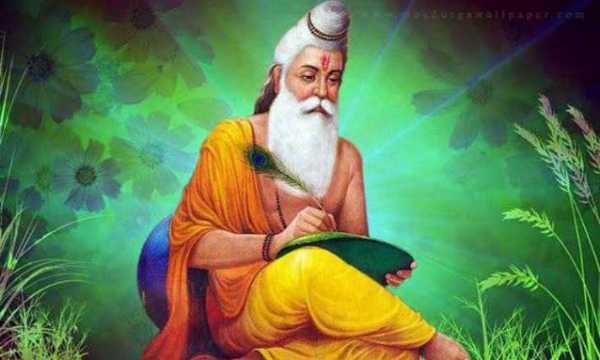 On Valmiki Jayanti or Pargat Diwas, many portraits of Valmiki which mainly depicts a monk wearing saffron-colored robes and holding paper and a quill are depicted
Valmiki Jayanti is celebrated with great enthusiasm and energy in various parts of northern and southern India. On this day Hindu devotees take part in great processions which are called "Shoba Yatra". These Yarta's are mainly on the main streets of the Valmiki's sect's locality. The best places in India to observe this festival are - Bihar, Karnataka, Uttar Pradesh, Chennai.
Here are some of the famous quotes written by Valmiki which may inspire you -
1. "You cannot count on the physical proximity of someone you love, all the time. A seed that sprouts at the foot of its parent tree remains stunted until it is transplanted. Rama will be in my care, and he will be quite well. But ultimately, he will leave me too. Every human being, when the time comes, has to depart to seek his fulfillment in his own way."
2. "Misfortune is the best fortune. Rejection by all is victory."
3. "Be gracious, Master, and allow the worlds to rest from trouble now;"
4. "Giants him, a mighty warrior too. Strong, as a soldier born and bred, — Great, as a king whose regions are dread. See! what a host the conqueror leads, With elephants, and cars, and steeds. O'er countless bands his pennons fly; So is he mightier far than I."
- Moulshree Sarwate