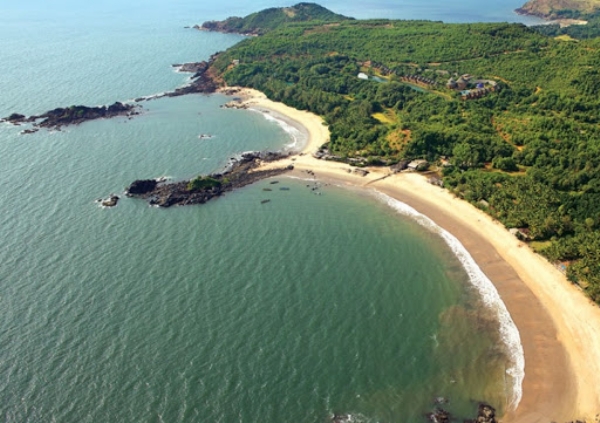 Gokarna, the small quaint coastal town in Karnataka has been on my bucket list for a while now and is the place I am most anxious to visit, and for good reason. This town is known for its culture, its food and of course, the amazing beach it has to offer. Not just beaches, but the treks and hikes in Gokarna are amazing as this region is quite hilly resulting in some pretty trekking experiences. The beaches connect to small hillocks, so you can have a taste of both worlds at once, the beaches as well as mountains. Gokarna just happens to be a place which is quite unexplored and not many people know about it, but just Googling pictures of it will make you want to take a trip here. If you ask me, it is one of the most beautiful beaches in our country.
The best time to visit this place would be any time between the months of October to March, which is when the weather here is the most pleasant, sunny and amicable. People highly into religion will enjoy this place immensely as this is considered to be a highly holy and religious place. Mahashivratri is celebrated here on a huge scale, which takes place in March. The main tourist attractions here are the caves of Yana. These are some of the most majestic and beautifully carved caves one could ever come across. The caves are carved out of black limestone and these are around 90 minutes away from Gokarna, in the village of Yana. These are uniquely structured, as they are naturally formed, completely different from most other caves one might come across. Interestingly enough, a legend goes along with these caves, that in a cave temple named Bhairaveshwara Shikara, it is believed that a Swayambhu linga or a self manifested Shiv linga has been formed in it. The 2 kilometer hike down to caves is beautiful and scenic. Every spot in Gokarna has its own legends and mythological beliefs which just makes this place even more interesting. Another pilgrimage tourist sport is the famous Mahableshwar temple, which is a Shiv temple and is made out of granite. It is a huge temple which will take around an hour to explore. Keep in mind to wear full length clothes inside the temple.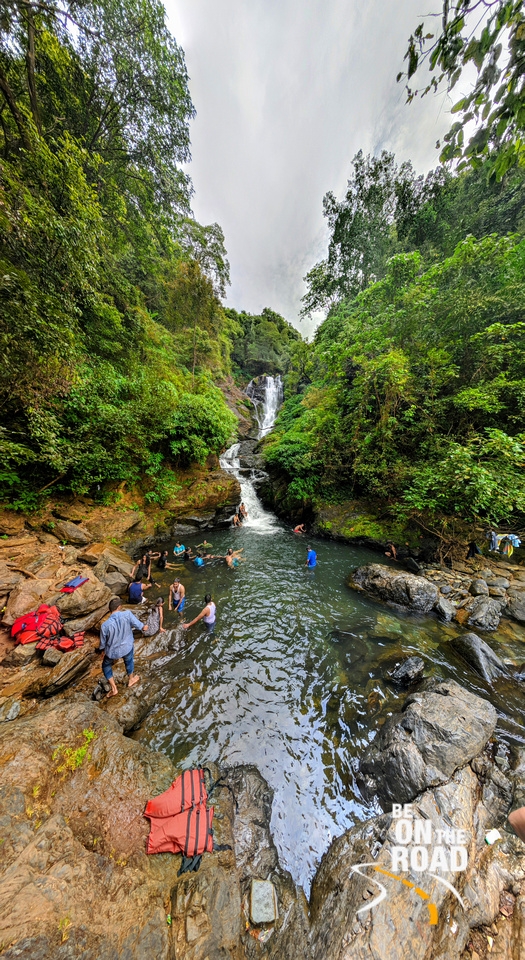 Another tourist spot here is Vibhuti Falls. This is a stunning waterfall in Gokarna. Another small hike is situated here to walk down to these falls, which is a distance of around 1.5 kilometers. A legend that is attached to these falls is that the water here flows from the Yana caves, and it also named after it as Vibhuti actually means limestone, which the caves are carved out of. These falls are around 30 minutes from Yana caves. Swimming is actually allowed in these falls which is personally extremely appealing to me. These falls are present year round, as opposed to just in the monsoons. An amazing sunset point here is at Kurle beach, where on a hillock near the beach, one can view the most breath taking sunset ever. When it comes to local cuisine, it comprises of a lot of Portuguese and Israel cuisine.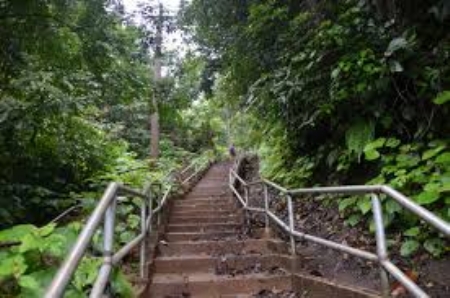 Another interesting legend is that the shape of Gokarna is that of a cow's ear, and Gokarna also means a cow's ear. It is believed that lord Shiv was born out of a cow's ear, and hence the place got its name.
This is one of the must travel places in India, and after reading this article, I hope you feel like visiting this place too. This place is hippie and young, as well as a pilgrimage spot so there is something here for everyone. I hope you enjoyed this article. Let us know if you did!