We are living in the 21st Century and there are several fields which are yet untouched by women. Few women daring to become a part of such fields and open the gates for other women to stood ahead as well. Our #GolRotiCanWait series has put light on many such effective faces. Other than these, there are women who are leading the fields highly dominated by men for a really long time and are setting success goals for the young women.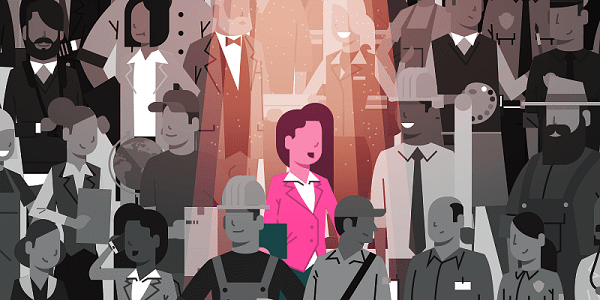 Leading a group of people is not something where women are still entirely trusted because they are still believed to lack in decision making and accused of poor judgement in such circumstances. But there are women who were trusted with the responsibility of leading a particular group and they have shouldered their responsibility very well. In this article, let us take a look at the women who are leading the fronts mainly dominated by men and that too successfully.
Sushma Swaraj
It wouldn't have been fair to not start the list with a name like hers. Sushma Swaraj has lead her journey in Indian politics much successfully. Politics is still not considered to be a very healthy spot for women and again to make a place for yourself among the men without being an heir of any renowned political family itself is a challenge. But Sushma Swaraj took up the challenge with utmost dignity and proved the world how a woman can succeed in modern politics without belonging to a political family.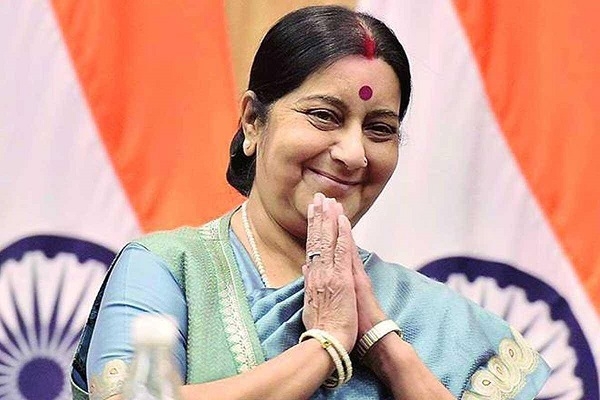 Most of us knew her after the NDA government came in power and she was appointed the Minister of External Affairs. But the woman had had a long journey, not much is known to us about it. In fact, she had met her husband during the movement against the 1975 Emergency for the first time and eventually got married to him happily. She had begun her career as an advocate and was appointed as an advocate at the Supreme of India in 1973. Her husband Swaraj Kaushal was also an advocate at the SC. While both of them were working in defence of George Fernandes, Sushma Swaraj was intrigued in the anti - emergency movement and had participated in Jayprakash Narayan's Total Revolution Movement. That was a turning point for her and after the emergency was lifted, she joined the Bharatiya Janta Party. So she was one of the few women present during the formation of Bharatiya Janta Party.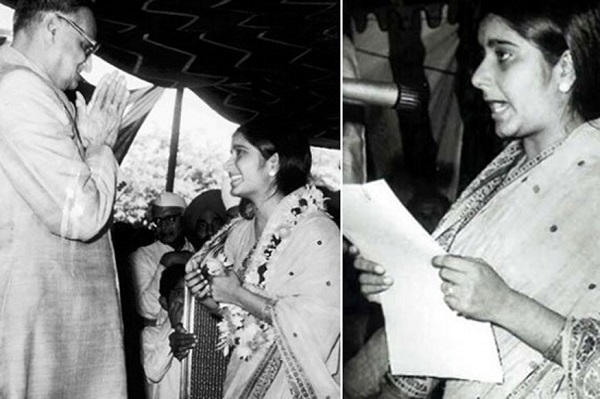 After that, Sushma Swaraj had a splendid career in politics. Sushma Swaraj's father was a dedicated member of RSS, so she was raised in an ideological background with a strong support and trust from her family for her to excel in any field she wishes to. After marriage as well, her husband and her in laws had supported her to engage herself politically. Other than her family, even her party had trusted her with her leadership skills and let her take greater and greater responsibilities for the political party as well as the nation. Sushma Swaraj ended up doing complete justice to the trust of her family, her party as well as the nation and people and has set a precedent for India's young women who seek for a political career in future.
Aditi Chauhan
At the international level, Indian women are doing wonders, irrespective of their sport. It is only at the root level where we are still struggling for women's participation in sports. But the times are changing and we are having leading sports women as role models for the young girls yo believe that they can do it. Our second face for the article is Aditi Chauhan, who is the captain of the national women's football team.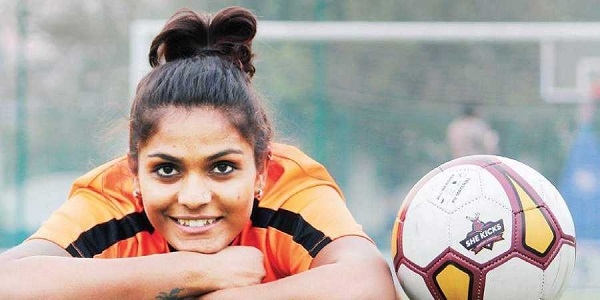 Aditi plays at the position of Goal keeper for the national team and shoulders the responsibility of captaining the team. She is a skilled player and a capable captain who has lead the team during several important leagues and tournaments. She has been the captain of the team when the women's team was reported to perform much better than the men's team as well.
Aditi Chauhan is associated with the national team since she was playing in the U-19 group. She has had a versatile career at a very young age and is determined to progess in future. She is the first Indian woman to have played in the English league with the team of West Ham United. While she was playing abroad, she compiled her experience and knowledge for her juniors and established the 'She Kicks Football Academy' (SKFA) in Gurugram, Haryana so that many more girls can be seen excelling in the football field at an international level in the future. She has already started doing her bit for the young women and girls and is preparing them to lead the field.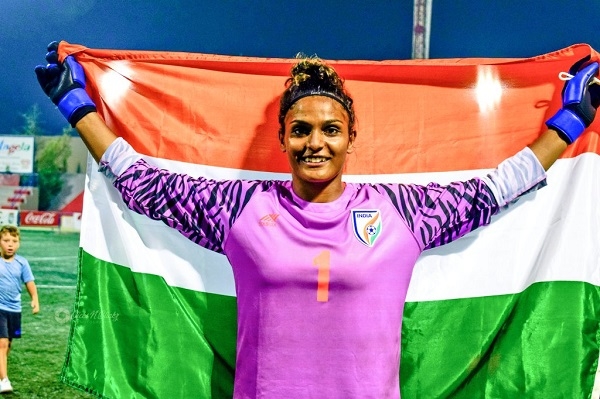 Whereas, Aditi herself was given a push by her family when she was trusted with her serious career plans in the field of sports. Aditi's grandmother has been a great motivation for her since she is a former athlete herself. Her father A V Chauhan is the Inspector General of CRPF, Jammu. So there has always been a healthy atmosphere around her which only supported her to achieve her dreams. It would be shocking to know though that football was not the player's first choice. Aditi is an athelete at core but due to her atheletic build, her coaches suggested her to take up football seriously and there she is today, leading the national team with pride and glory.
Aditi is a true role model for young women and an effective example of what can be the outputs of the trust you show in a woman's judgement and leadership qualities. Let us learn from these two women, how important it is to trust and support her and let her 'Lead' the field she chooses to.
- Himali Nalawade