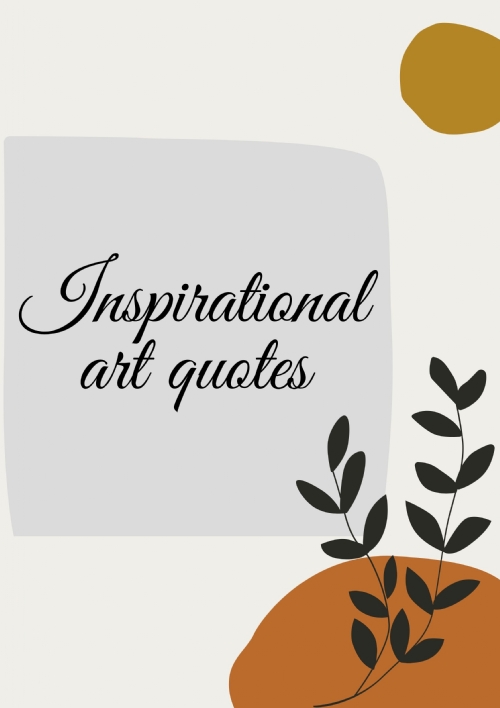 Quotes are always has a powerful impact on our daily being. Just a quote on the go to read gives you the motivation that no other means can ever give you.
Art is something which inspires for life and inspired form life. Art is something which let our soul revive, heal form the sadness, depression etc. Art is a therapy. Art is not just drawing; painting, art for you can be anything that makes you happy, which refresh your soul with new energy is art for you.
There are days when we are overflowing with ideas and beaming with imagination and energy, and then there are those days when we ask ourselves why we even bothered to get out of bed. For the latter, we need to consult an external source of inspiration in order to recharge our creative batteries and creativity is always good for life. Reading something inspirational even a small quote can charge your day with positivity and a lot of motivation.
Here sharing 8 quotes which inspire a lot: