This festive season has been quite different than any other due to the protocols to stop the spread of coronavirus. This has given people the time to see things in a different light and of course share their perspectives with the world via social media. Deepika Singh Rajawat, a lawyer better known for her work in Kathua rape and murder case posted on Twitter last night and the Twitterati are furious.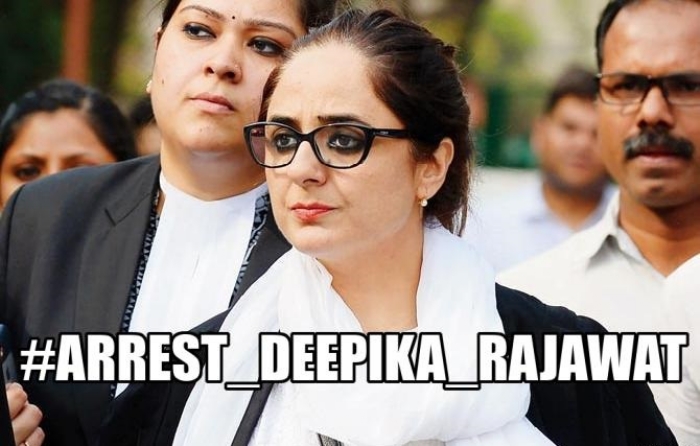 Taking to her Twitter Deepika Singh Rajawat posted a picture wherein one frame a man is touching the Hindu goddesses feet and in another holding them forcibly in a stance to attack. She captioned it with a single word "विडम्बना"
This tweet has created an outrage on social media. While many are questioning why she has only targeted the Hindu festival, #Arrest_Deepika_Rajawat is no.2 trending hashtag.
Another reaction post to circulate the Twitter is captioned "Hindu festivals are not your Social awareness campaign, to connect all world problems to it!"
Deepika Singh Rajawat is a lawyer and social activist from Jammu. She took up the case of 8-year-old Asifa from Kathua in the case of rape and murder. Deepika was later removed from the case by Asifa's father citing Deepika's "apprehension and non-appearance" in the case. It was reported that for more than 100 hearings of the case Deepika Singh Rajawat only appeared twice.
What is your take on today's trending hashtag #Arrest_Deepika_Rajawat? Do let us know in the comments section below.