Chocolate is my favorite ingredient to work with and it's amazing how it can be incorporated with a few simple ingredients and it will give you an entire dessert. My favorite part about these recipes is that they are no bake! It gets tricky to make most desserts, as they require an oven, but these no bake recipes are perfect and built especially for those who do not have an oven but still wish to make scrumptious looking desserts. The ones I mention I mention are my personal favorite ones and are incredibly simple to make. I am sure you are going to love all of these just as much as I do.
No Bake Chocolate Brownie: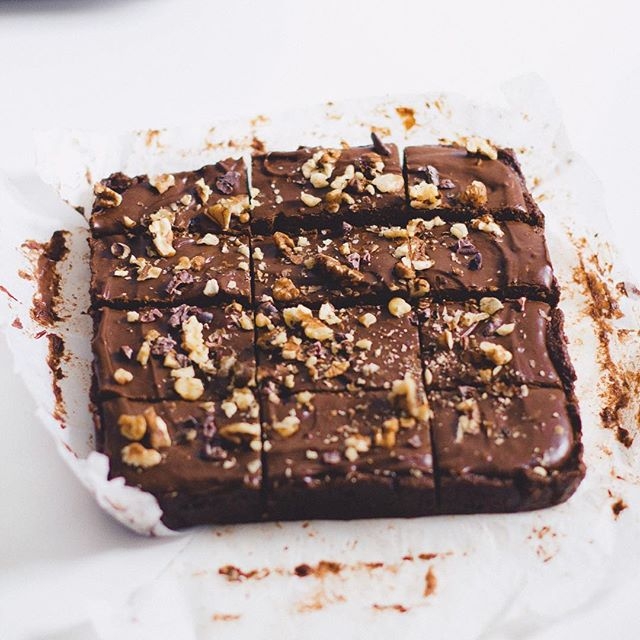 Brownies are the ultimate decadence when it comes to chocolate desserts, and one just cannot go wrong with these because these are a classic.
What you will need to make these is ½ cup of semisweet chocolate chips, ¼ milk, ¼ cup of vanilla wafers, ¼ cup sugar, ¼ cup of walnuts.
Preparation –
Microwave your chocolate chips with the milk until smooth and melted (save 2 table spoons of this melted mixture for later) in a bowl, mix the vanilla wafers, sugar and walnuts. Mix in the chocolate mixture, and beat until smooth. Pour your mixture into a well greased baking tray or tin. Cover the top with the chocolate mixture we saved for later. Refrigerate this for 1 hour. Once firmed up, cut these into bars and enjoy!
Chocolate Mousse: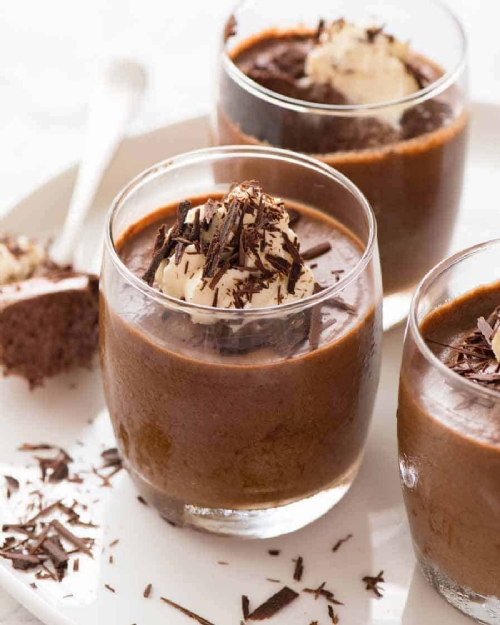 I love this one because of its sheer easiness to whip up. Nothing can be better than a simple, creamy chocolate dessert which can easily be made personalized too!
What you will need to make these is 130 grams of chopped dark chocolate, a table spoon of butter, 3 eggs, ¼ cup of sugar, ½ cup of heavy whipping cream.
Preparation –
Firstly, whip up your cream until stiff peaks form. Melt your butter and chocolate together, until smooth and let it cool. In another bowl, beat your egg whites and sugar and form stiff peaks. Add your egg yolks to the chocolate butter mixture and beat it until smooth. Fold in this mixture your, egg whites with your heavy cream and mix until it forms a smooth blend. Divide this equally into dessert glasses and refrigerate for 3-4 hours. Then, garnish with chopped or shaved chocolate and serve!
Chocolate Chia Pudding: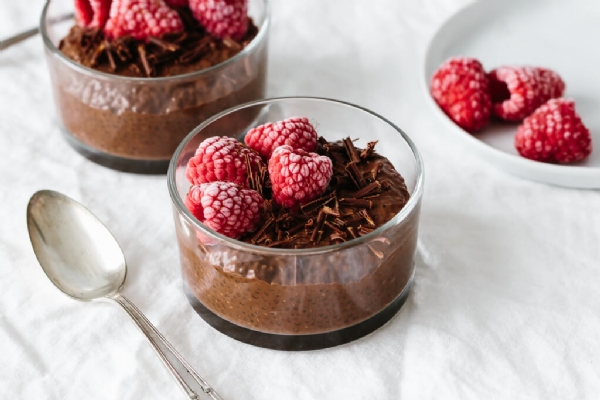 This one is definitely the healthiest of the three, also the most nourishing but just as inviting and delectable as the rest of them. This can be had as a quick healthy breakfast or a snack. This will take you no time to put together and will require just a handful of ingredients.
What you're going to need to make this is a cup of your preferred milk, be it full fat or vegan milk. I like mine with almond milk, 3 table spoons of chia seeds, 2 table spoons of cocoa powder, and any sweetner of your choice, like honey / maple syrup / stevia, and a few walnuts.
Preparation - Take your milk, chia seeds, and cocoa powder into a bowl and mix well. Add the sweetner to it and mix it in. refrigerate overnight. In the morning, serve with toppings like berries, nuts or chocolate chips. This is one of my favorite breakfasts of all time.
So these were my all time favorite no bake desserts which I am certain nobody can resist. These can be enjoyed at family dinners, get together, or parties. Though honestly, one doesn't really need a reason to make these decadent treats. Chocolate can be had in hundreds of different ways and one never runs out of desserts to make with this ingredient. These were just some of my favorites. I hope you liked this article and made you want to make these easy desserts. I'm sure you will love them!
- Kinjal dixit