When you know your true passion and are willing to follow it, no amount of external factors can stop you. Indian's most successful playback singer, a legend Kishore Kumar was born in Khandwa to a lawyer as a father figure. It could have easily gone the other way but his older brother and actor Ashok Kumar brought him to Mumbai. On his brother's persuasion, Kishore Kumar starred in over 22 movies but he never felt the satisfaction from his work. Until one day when SD Burman heard his singing and everything started turning around for Kishore Kumar.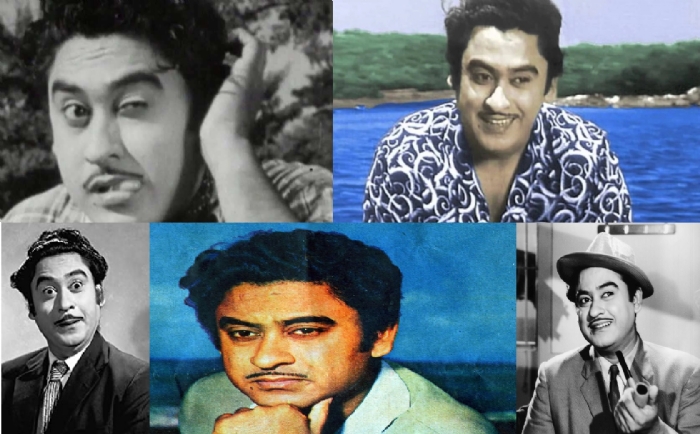 Mentored by SD Burman, Kishore Kumar, instead of imitating other singers finally found his own style of singing and became a legend. His songs with his mentor's son RD Burman will be remembered till the end of time. So, today lets look at some of the masterpieces by Kishore Kumar and many lessons we all learned from them…
When Kishore Kumar in his beautiful voice told us the importance of seizing every moment of every day.
A song takes you back to that youthful innocence of awaiting love…
A song that makes us enjoy the sunsets…
A song that made us fall in love with the duo of Madhubala and Kishore Kumar...
A love so deep that only your other half's presence can give you comfort…
We all remember our first loves, seeing someone, getting enthralled by them, dreaming a beautiful future and this Kishore Kumar song captures it all…
When Kishore Kumar made us fall in love with life...
Love makes life more beautiful and listening to this Kishore Kumar number makes us believe it…
A song that has immortalized the 'Banaras ka paan'...
A song that made us think the philosophy that we are all just guests on this earth and we have to always keep moving forward…
It is often said that our loved ones who have departed this life live in our hearts and this Kishore Kumar number helps us remember them fondly…
A song that taught us the importance of friendship...
What is life? Just a passing moment…
You cannot decide whom to love and when to love; it just happens…
Who can forget the iconic orange saree and rolling around on hills? It is not just a song but a symbol of 70s Bollywood.
A song that has inspired endless neighbourhood love stories…
There are many things that contributed towards making Amitabh Bachchan a legend and this song is one of it…
Expressing the feelings of love is never easy but the with this song and Kishore Kumar's mesmerizing voice it seems achievable.
What is the first thing that comes to mind when someone says Kishore Kumar and Mehmood at their best acting, singing and comic timings? For mine, it is this epicness -
A song that gives us friendship goals…
A song that is sure to melt your heart every time you hear it…