In today's day, social media basically rules our life and in the most bad ways possible. But in today's story, the power of social media truly saved lives. Social media proved it that its reach can be used for the good of people, and not just to enslave them. A few days ago, a video went viral on social media, which was posted by a creator named Gaurav Wasan, who is more popularly known as Swad Official on Youtube.
In this video, he is in Block B, Shivalik Colony, Malviya Nagar in Delhi. He is talking about a small eatery called Baba Ka Dhaba which is right in front of Hanuman Mandir. This tiny dhaba is run by an 80 year old couple for who this business is their livelihood. What they serve is basic Indian food like daal, roti, sabzi, rice. Gaurav walks us through the food which looks truly mouth-watering. With an amazing product to sell, and with the prices being the minimum possible amount, they failed to sell their food ever since the pandemic hit. For the past six months, they hadn't been able to make more than 50-60 rupees a day. Gaurav came across this Dhaba, and was truly touched by the couple's story and by their condition, and he promised to make the video viral on the internet and to bring them new customers, donations and basically get their business running again.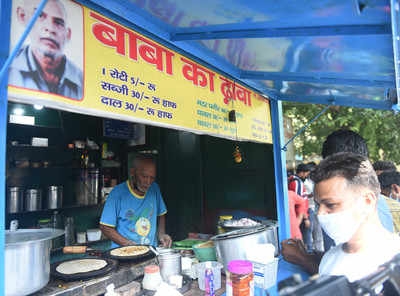 This is exactly what happened. This video went viral and reached far and beyond. Right now, as I am typing this, the video has reached a whopping 28 million views on Instagram in just 2 days. A lot celebrities like Zareen Khan, Karan Wahi and Sonam Bajwa appreciated this effort. It reached the likes of Zomato, and this Dhaba was listed by Zomato, and now it is open for home deliveries from this wonderful couple. They have been running this place since 1988, and this has been their livelihood ever since then. For the past 6 months, survival has been tough for them, and the video will bring tears to your eyes. Not just they but thousands and lakhs of such people have been struggling in ways unimaginable to just get through the days, and some haven't been able to. But, thanks to the immense reach of social media, things have changed completely for them. In the past two days, ever since the video went viral, there have been a colossal amount of customers visiting the dhaba to eat this comforting food and help these people survive these tough times. Things are supposedly looking up for them as people are swarming in, and lines and lines of waiting people can be seen surrounding this little dhaba to do their bit.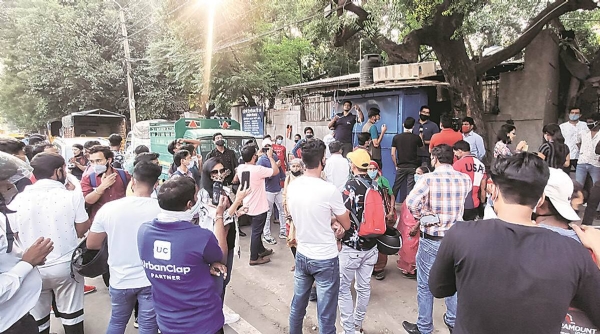 This heartwarming story had me in tears and restored my faith in humanity a tiny bit. After the toxicness that social media has been brewing up for the past many months, this story going viral, and people stepping forward to help those in need was a welcome, and an extremely needed change for our entire community. If you just take a look around you, you will find thousands of such people in need of our help and who deserve the same acknowledgement that this couple received.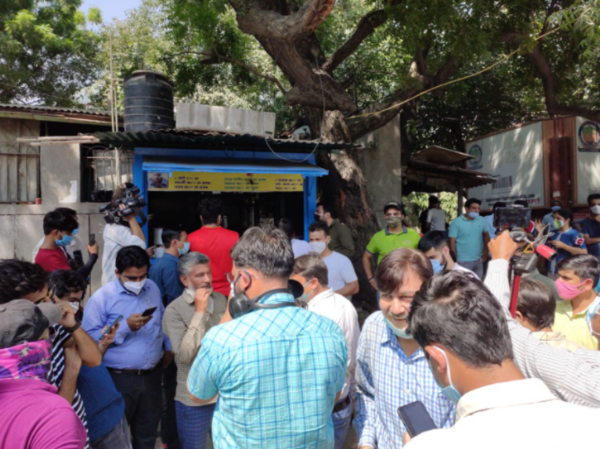 I hope you found this article as intriguing as I did, and moved you. I sincerely hope that this story will not fade away, or is not forgotten about, and that people become more and more woke towards those who need our help. More people like Gaurav should come forth to take the lead on spreading humanity, and that social media should be used for the good of people, to help one another. It is high time the social media is strictly used to for good of others and not to bring others down.
- Kinjal Dixit