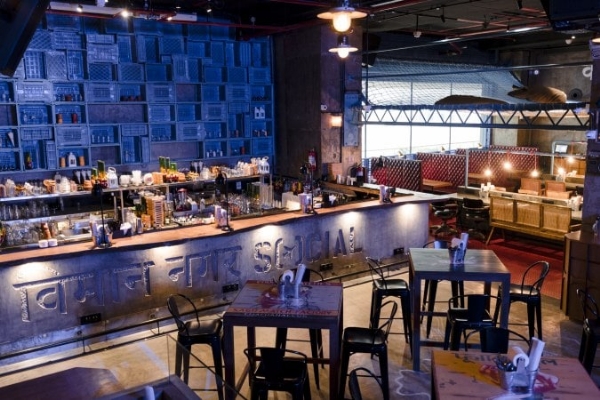 Location- Pune
One of the only two Socials in Pune, it is situated in Phoenix Market City in Viman Nagar. The décor is quite different from other pubs. Space is divided into various parts with unique decors spread amongst each of the corners. Pop music keeps the place lively at all times of the day. The seating arrangements also vary and are extraordinary. The service is a bit slow but that is usually because it is always crowded. Viman Nagar Social is reputed and known for it's DJ, dance floor facilities, friendly staff, and the food, of course.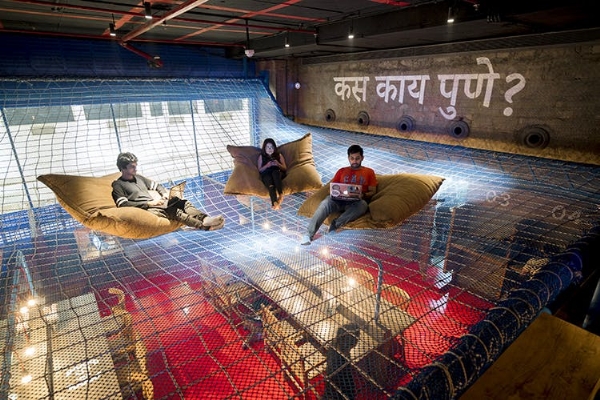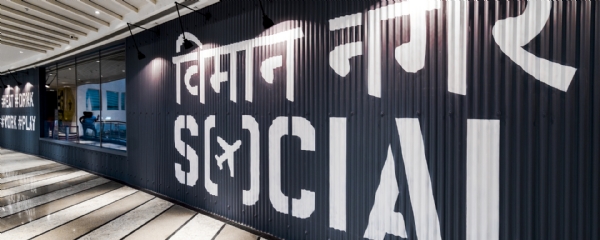 The food menu consists of a delectable spread of soups, salads, poutines, munchies, chaatt, burgers, momos and what not. They have special social sharing plates like the Applam Chaplam Papadum, Achmed's Mezze Platter, Shawarma, Yo Mama. Munchies like fries, onion rings, nachos, Croquettish and Tacos are available as well. Kebabs and Sizzlers and other tandoori items are up on the menu too. A variety of Pita and Ladi Baos is served. Their Social Substantials include Social Staff Meal Du Jour, Social Khichadi, Burmese Khao Suey, The Thali Thali, Goan Prawn Curry, Nina Aunty's Mutton Dhansak with Brown Rice and BBQ Pork Ribs. Other delicacies comprise of Chinese Boxes, Pasta. Biryani and Thalis. Viman Nagar Social has its own separate bar.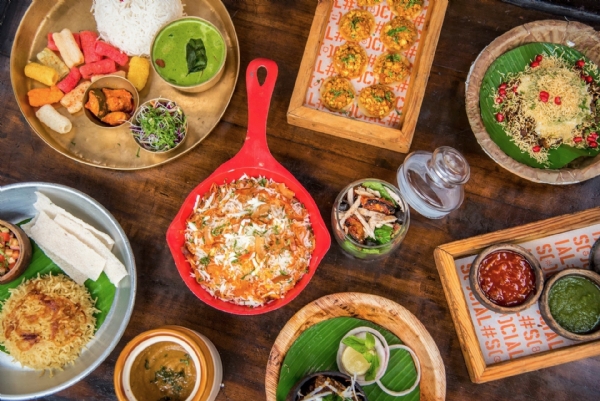 Coming to desserts, there is a huge range of desserts like the Chocolate Chutzpah, Layer Cake, Ramesh n Suresh, Gulab Jamun Cheesecake while the beverage menu consists of hot and cold items like hot coffee and tea, iced tea, shakes, lemonade, ginger ale, etc. The pricing is quite average and is absolutely worth the taste. The staff is polite and courteous and the environment gives a party vibe and is very electric. Precisely, it is a perfect place to hang out and party with friends.
Rating:
Décor- 5/5
Food- 4/5
Service- 3/5
Ambiance- 4.5/5
Value for Money- 4/5