Viman Nagar might be considered as the outskirts of Pune by many, but it has quite an exquisite spread of street food at the most reasonable prices. To start with, we have Seven Sisters Momos, a small momo shop run by a Nepali lady, who brings the flavors of her hometown right into her momos. The Chicken Momos in Schezwan Sauce are an absolute delight. Served with the traditional red chutney, they taste heavenly. Seven Sisters Momos is the most famous momo shop in Viman Nagar.
Situated right next to Seven Sisters Momos, is Natraj Bhel. Natraj Bhel is essentially a chaat corner, but it's Malai Kulfi is to die for. Available at just ₹20, it stands apart from all the chaat that is served there. Datta Mandir Chowk is the prime street food hogging destination in Viman Nagar. Filled with college students who want to eat cheap food, it is busy and crowded at all times of the day.
Datta Mandir Chowk has this line of street food vendors right across Theobroma and the line continues till the end of the lane. There is a pizza stall as well and fresh hot pizzas in the oven are made for customers. My personal favorite is the Burn to Hell Pizza which costs just around ₹90. It is filled with cheese and warms your mouth with pleasure. The pav bhaji is delicious with all the butter-soaked pav and the bhaji with onion and lemon. A plate of pav bhaji costs just ₹45, and that, by far, is the most reasonable pav bhaji I have ever found.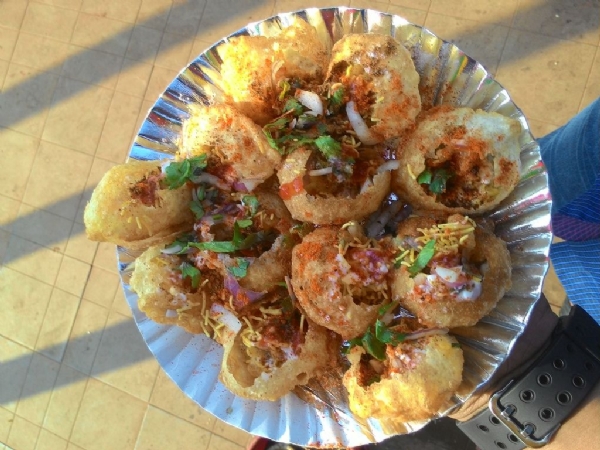 The concept of Pani Puri with Ragda is only there in Maharashtra. For those who eat Pani Puri with potato filling, this is a must-try. The pani puri vendor fills the puri with hot ragda and as soon as it goes into your mouth there is a burst of coldness from the spicy water and the hotness from the ragda. The dosa vendor practically makes all sorts of Dosas. Be it Noodles Dosa, Spring Dosa, Pav Bhaji Dosa, he has it all and people just love the flavor.
There is also a sandwich stall who makes the most amazing freshly grilled sandwiches. The price of all the vendors is extremely reasonable. This is what makes it a weekly, sometimes even daily stop for so many people. For dessert, there is Khalsa Dairy right alongside the stalls. They serve traditional sweets like Ras Malai, Gulab Jamun, etc. Also in the same area shops like The Crunch Affair and Sandwich Express are there which serve all-time favorites like Fries.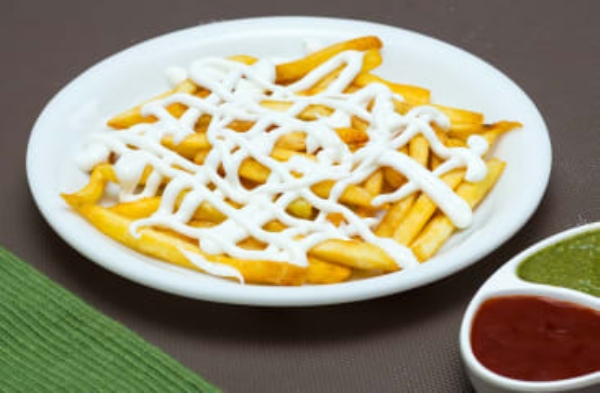 Apart from this, there are pani puri and vada pav vendors are every corner of the area. For gourmet food, we have The Cheese Truck which serves some of the cheesiest Subs and Sandwiches. All in all, Viman Nagar is filled with Street Food stalls, and believe me, they are quite finger licking.
- Astha Mamtani