Money – a thing that makes getting everything else possible.
Yes, this explanation of money is inadequate and lacking.
Yes, there are a number of things that cannot be bought by money.
Yes, being materialistic is not right.
And yes, many of us are turning towards living a minimalistic life.
All these explanations are valid but even if money is not a basic necessity it is an important factor that needs consideration in almost every decision of our life. Maybe you do not want to be a millionaire but even minimalistic life has its expenses. There is also the fact that bad times do not knock before entering and it is always better to be safe than be sorry, at least financially. So, let us dive into it, shall we?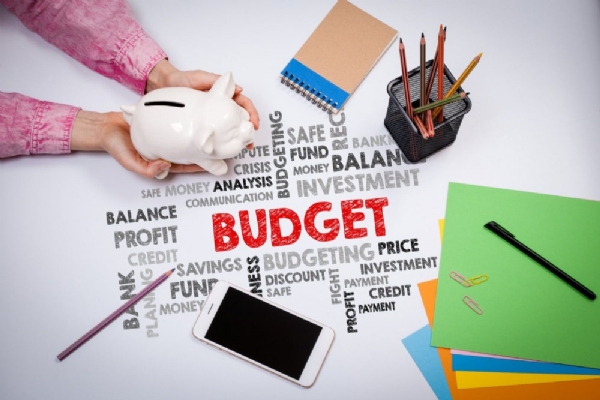 What is Money Management?
According to Wikipedia - Money management is the process of expense tracking, investing, budgeting, banking and evaluating taxes of one's money which is also called investment management.
In simple words, money management is the process of handling your finances according to your short- and long-term goals.
Let us look at the reasons why you should start managing your money immediately –
Do you keep on making the list of things that you need to buy once you get that months' salary? Do not feel guilty if you do, it is the case for many of us. But managing your money can change this situation and you will not have to live from paycheck to paycheck.



Money is a stressful subject. There are two types of people – ones who have money and don't want to lose it and second who want money. In both types worry is constant. But when you manage your money you can let this stress go and be more focused on other things of life.



You go out shopping and end – up buying lots of stuff that you do not need. But managing your money also means knowing exactly what you need. This helps you manage your priorities to achieve your long term goals.



The right decision gives you the confidence to keep moving forward on the path you chose. When you manage your money, you also do a mental checklist of your priorities and so one can make a decision without endlessly obsessing about it.



Managing your money means keeping track of your expenditure as well as income. When done the right way, you can gain a considerable amount in your bank balance which then translates into your lifestyle as well.



Everyone works hard so that their family does not have to go hungry or homeless. Now, of course, many of us are well off and do not need to support our families financially. But at the same time, we always want our family to be safe and secure. When you learn to manage your money, you are always prepared for whatever life throws at you.



As technology grows the world becomes smaller and smaller and we all have dreams to go explore it as much as possible. But it is easier said than done. Most of us could not get off the hamster wheel. But with the right money management, you can live life the way you want it.



All of us work hard so we can get paid. We are all working for money but what if it was the other way around? What if your money works for you! It is possible when you manage your money.


There is a quote that says – "Those who do not manage their money will always work for those who do." So, this new year, let's get into the habit of money management.
May the force be with you! 🖖🏼