One of the best Bakery & Patisserie in India, Theobroma has earned the trust and loyalty of people across the country. Known for its remarkable taste and options including sugar-free goodies, Theobroma is the only name that comes to people's minds as soon as the word brownie is mentioned. The bakery is filled with the aroma of chocolate and everything sweet that will fill your heart with warmth and joy.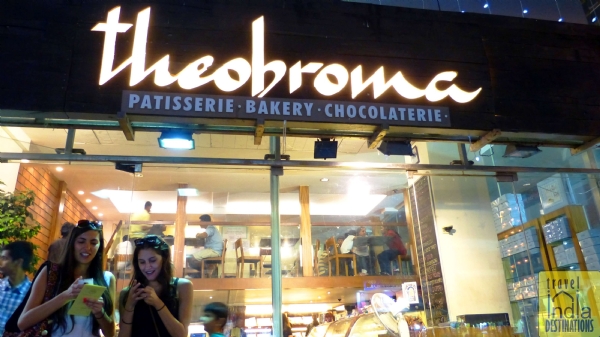 They serve a proper English breakfast as well along with other breakfast delicacies like Poached Eggs, French Toast, etc. They have a variety of veg and non-veg sandwiches the best ones being the Chicken BLT, Chicken Chettinad, Spicy Harissa Chicken, Tricolor, Mumbai Street-inspired Sandwich, and the Chilly Cheese Toast. Theobroma has some of the most delicious Cookies and Macaroons. It also bakes and sells its own bread in variations of Multigrain, Focaccia, Ni Fibre and many more. You can't miss the Cheese Croissant, Parsley Cream Cheese Danish, Chocolate Custard Danish, Quiche, and Flaky Puff Pastry. Other savory items include rolls and wraps like Paneer Tikka Roll, Chicken Tikka Roll, Chicken Chilly Roll, Chicken Mayonnaise Roll, Paneer Kathi Wrap, and Chicken Kathi Wrap.
A special section for Brownies and Blondies is available. The Overload Brownie, Oreo Brownie, and the Red Velvet Brownie are by far the best ones. Some of the most unique cakes are available at Theobroma like After Nine, New York Style Baked Cheesecake, Rainbow Cake, Oplam and Hazelnut & Chocolate Éclair. Apart from this, they also have Tea Cakes, Cup Cakes, Pies, Tarts and Mousse Cakes like Pound Cake, Mava Cake, Chocolate Tart, Banoffee Tart, Hazelnut Praline Mousse Cake, Tiered Temptation, Chocolate Mousse, Tiramisu and Devil's Mousse Cake. The beverage menu includes Hot and Cold Beverages like Hot Coffee & Tea, Hot Chocolate, Milk Pot, Mocha, Iced Tea, and Cold Coffee.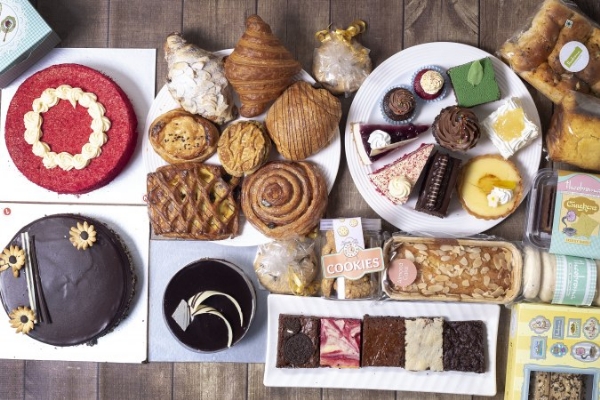 Besides all this, they make their own chocolates as well. The pricing is a bit high but Theobroma is known for its refined taste in brownies and cookies and for its hygiene as well. The décor gives a soothing feeling with its pastel interiors and courteous staff. One must have brownies from Theobroma at least once in their lifetime. It is absolutely worth it.
Rating-
Décor- 4/5
Ambiance- 4/5
Food- 5/5
Service- 3.5/5
Value for Money- 3.5/5



- Review by Astha Mamtani