Cast your mind back to 2008. A young lad with a cherubic face and exceptional qualities under his belt was slowly making a mark in the international circuit. He was nothing less than a prodigy. He was the Virat Kohli.


What makes Virat Kohli, the captain of the Indian cricket team, an undisputed monarch of international cricket, is his unparalleled grit and determination and his penchant for scoring runs. Virat Kohli has been one of the top-notch ambassadors of the sport, cricket, courtesy his flamboyant batting stance and his remarkable bottom hand grip.
Born in Delhi, in a middle-class family, Virat first hogged the limelight when he led the young colts of India, to an emphatic under-19 World cup victory. He has not looked back since then and has continued to shatter records with his blazing blade. Making his international debut in that particular year itself, Virat Kohli has translated his blistering under-19 form to international cricket.


All the international cricketers consider reaching 10,000 ODI runs as the greatest barometer of excellence. But Virat Kohli, made it look like a cupcake. Having recently amassed 10,000 ODI runs, Virat was also the quickest to cross the elusive landmark in just 205 innings.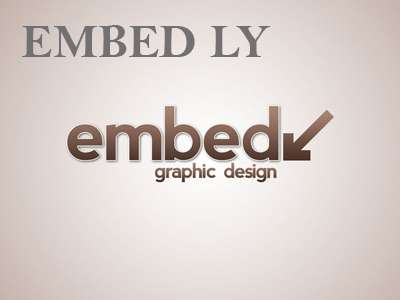 Several living legends have heaped praise on this Delhi dynamite for his stupendous batting performances and his impeccable captaincy skills. Just a year back, Virat Kohli overtook Mohammed Azharuddin as the third most successful captain of India after Sourav Ganguly and MS Dhoni. Shattering records and reaching elusive landmarks has been a hobby for Virat Kohli. From facing fierce seamers like James Anderson and Mitchell Starc on the swing promoting and fickle pitches of England and the bouncy tracks, Down Under, to bamboozling ace spinners like Muttiah Muralidaran and Sunil Narine, Virat Kohli has impressed everyone.


Since the very early days of his illustrious career, Virat Kohli has been the subject of controversies. He has been involved in a lot of on-field banters with the opposition and has been heavily criticized for his bold attitude. But Virat has always shut down all his haters and put a lid to all their comments as he lets his bat do the talking.


Virat Kohli has always attributed his success to his ladylove, Anushka Sharma. The swashbuckling batsman and the leading Bollywood diva have always raised the bar to a completely new level.


Be it during fitness training or during the course of a grueling away tour, Anushka Sharma has always motivated the Indian cricket team captain and Virat Kohli has constantly hit back at the haters who consider Anushka Sharma, a bad charm for him and who take a dig at the couple. In a press conference some years back, Virat Kohli made this clear that during the toughest phase of his life, it was Nushkie(The nickname given by Virat to Anushka) who kept him going and helped him eclipse past the opposition.
Virat Kohli always keeps us at the edge of our seats as he toys with the lethal bowling attack of all formidable teams. Over the years, several cricket pundits have tried to bring in comparisons between the Little Master and Virat Kohli but I personally feel that both of them were of different times and thus have faced totally different bowling attacks and stages and thus it is absolutely futile to bring in comparisons between the two. Thus I can rightfully second the fact that Virat Kohli, due to his fearless and courageous approach to the sport and his scintillating performances at regular intervals, can be labeled as a modern era legend of this sport.
- Sayanta Sengupta