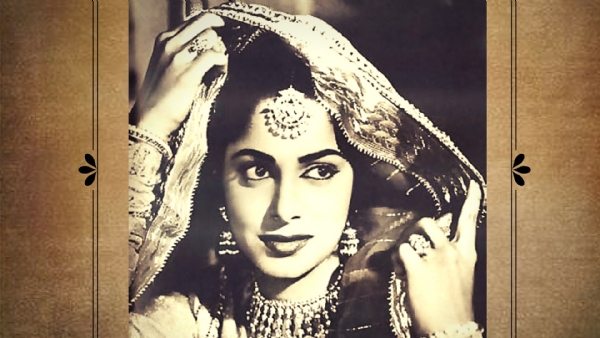 When did you realize that some activity has become or has a potential of becoming your hobby? At the age of 10, 12, 15? That is the age, right? We decide what we like and dislike and we pursue our passions. We get professional education in the hobbies we are passionate about or we join some local classes. Then, either that hobby becomes our career or it becomes our recharging activity to get through the hectic life. And once we are set in our ways, we rarely take the time to learn something new. But it does not have to be this way and at the age of 81 years young, the Padma Bhushan awardee and one of the most talented actress of our country Waheeda Rehman has proved it.
Waheeda Rehman found her calling in wildlife photography and decided to learn the art. Her mentor lensman Himanshuu Sheth along with 23 other amateur photographers travelled across Kutch, Arunachal Pradesh, Kenya, Tanzania, Namibia, Turkey, Ecuador and Galapagos Islands for the images, clicking away the beauty and serenity of what we "sophisticated" humans call 'wild'. Talking about her experiences in one of her interviews Waheedaji says, "When I see the so-called predatory animals and simple human beings living harmoniously in the wilds all over the world, I do long for such a utopia. I am overcome by the thought: let's make peace, please. It's possible."
In her early teens, Rehman's dream was to become a doctor but due to the early death of her father and wanting to be a financial support system for her family, she started accepting the movie roles that came her way. Starting from dancing in item songs she debuted as an actress in a Telugu film and this became a channel for other offers. Filmmaker Guru Dutta saw her in the success party of the same movie and offered her a side role in his Hindi movie after which she was offered lead role in 'Pyaasa' and the rest as they say is history. 'Kagaz ke Phool', 'Solva Saal', 'Chaudhvi ka Chaand', 'Bees Saal Baad' saw her spectacular performances and then came 'Guide', a role that even today would not exactly be entirely "झेलेable". But even in those days, Waheedaji says that her love of photography was ongoing. "When I was young, I would carry a small camera with me on the sets. Earlier, we didn't have any school or teacher to learn photography, so I used to do it in a haphazard manner. But after I retired, I had enough time and especially from the year 2013 I started to learn and pay attention to the art."
Talking about finally taking up photography she says, "I am happy that I am pursuing a nice hobby. I feel you need passion, patience and luck to take the kind of pictures (wildlife pictures) that we have displayed here." And even when you are as amazing and successful as Waheeda Rehman, it is absolutely okay to have self – doubt. "When Himanshu Seth [curator of the show] came up with the idea of having an exhibition, I wasn't too keen to display my pictures as I didn't think they are great, but my friends and family persuaded me."
Waheeda Rehman exhibited her photographs for the first time at Meraki. It is a group show in Mumbai which featured the work of 23 photography enthusiasts. Waheeda Rehman's photographs comprise stunning sand dunes, landscapes and wildlife. The photography grammar in these images indicate that Rehman is drawn towards leading lines and a sense of geometry. The image of a wildebeest (also known as gnu) clicked in Tanzania, is purportedly out-of-focus. The click of two cheetahs in repose was also captured at dusk in Tanzania. "Passion, patience and perseverance in photography pay", she says.
The purpose of the show is to help NGOs concerned with wildlife conservation. This was also a motivating factor for Waheedaji as she is highly cautious about environmental issues. "Every drop of water counts, I feel we're being self-destructive by taking water for granted." The felling of over 2,000 trees at Aarey colony was shocking for her. She says, "Forest cannot be reborn, can they? I wonder if there will be any trees left for my grand-daughter to see in Mumbai." She is also part of the Neem Foundation and has been trying to give the neem the status of Heritage Tree from the Union Minister of Environment.
When asked what is next on her bucket list she smiles and simply says. "Scuba Diving!"
So, to all the wonderful readers, look inside or outside, but find your calling. Maybe you are already doing what you love or maybe you are doing something which helps pay the bill, it doesn't matter because this world is full of amazement and you never know what will excite you. So keep on looking, no matter how old you are. Afterall, age is just a number and as the Hindi saying goes – "Jab jaago tab savera."
May the force be with you! 🖖🏼