Street Dancer 3 Trailer Drops In: A Projection of Indo-Pak Rivalry on Screen
|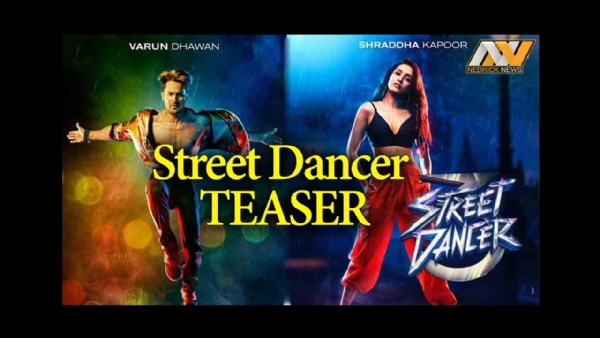 Director Remo D'Souza has taken Republic Day as an opportunity to release the third installation of the Dance Drama Series ABCD which has been named as 'Street Dancer 3'. The trailer was recently released and received a lot of praise from the audience. Unlike the other two parts, Street Dancer 3 is a portrayal of the India-Pakistan rivalry with the leads Varun Dhawan and Shraddha Kapoor belonging to the two neighbouring countries.
The film is set in London. The trailer essentially began with both the teams fighting and dissing each other apart from competing for winning the competition and also showed scenes where both the teams eventually come together to fight for the Indian and Pakistani immigrants. Aparshakti Khurana and Nora Fatehi were also seen in the trailer. The most awaited part of the film, however, is the Prabhu Deva version of the retro hit Muqabala Muqabala. Remo D'Souza spoke about his film saying "The story of Street Dancer is close to my heart. The way Varun, Shraddha and I are bringing the story alive on the screen, the audience will become a fan of the film. It is an inspirational story and a family entertainer. Dance and acting both are performing arts. The more you do it, the more you mature.
That is what happened to Varun and Shraddha. I am impressed by Varun's maturity as a dance performer. Of course, we have collaborated before, and we know how good he is as a dancer. But in our upcoming film, he has really taken it to the next level." From what could be made out of the 3-minute trailer, the film sure looks promising with energy-packed performances and high-end choreographies. It is estimated that Street Dancer 3 is the most expensive dance film ever made in India. January 24 next year has been decided as the release date for this high-budget dance film.