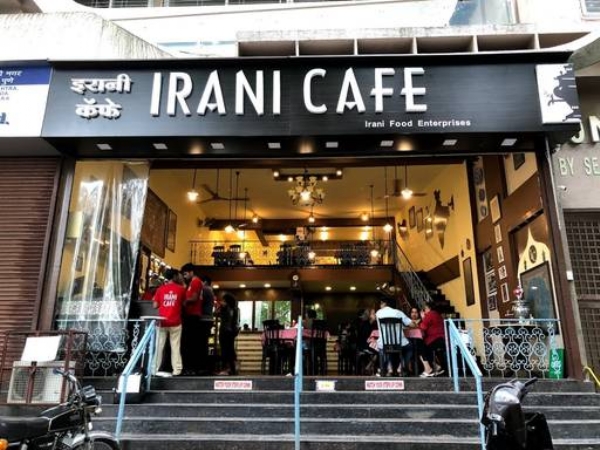 Location- Multiple locations in Mumbai and Pune
Irani Café is one of the oldest cafés that has been flourishing for more than a hundred years now. They are known to serve the best Maska Bun, Iranian Tea and Kheema Pav. The décor is minimal and it seems somewhat like an Udipi Restaurant but the environment and aura are quite different. People from all spheres of life will be seen dining there. It is a popular destination amongst foreigners as well.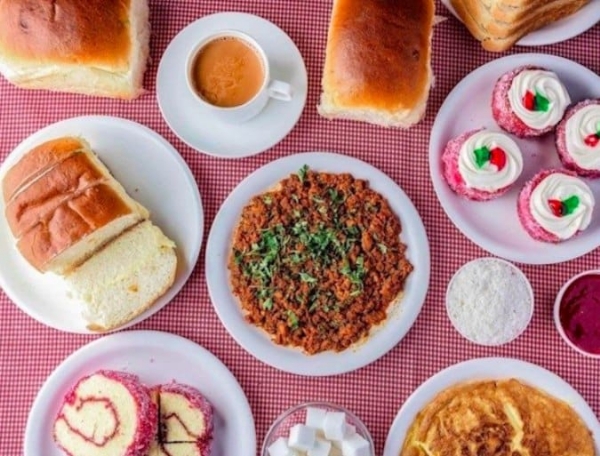 The service is pretty fast and the food is flawless and cooked to perfection. The pricing is pretty average and is affordable for almost everybody. The Iranian Tea carries its own legacy of containing more tea and less water. The food menu includes breakfast items like buns, sandwiches, varieties of omelette as well as egg/cheese bhurji, Akuri which is the Parsi Bhurji, Kuku Sabji which is the Persian Herb Frittata, Chicken and Mutton Kheema. They have a list of various bread items and sandwiches. There is an in-house bakery which displays some mouth-watering desserts like Lamington Cake, Plum Cake, Cheesecakes, Chocolate Mousse, Sholey Zard which a Persian Rice Pudding and Pastries. The Blueberry Cheesecake is an absolute hit with a perfectly bakes crust and just the right amount of flavor and cream.
Another specialty of the Irani Café is the Biryani.
There is Berry Biryani as well as Dum Biryani available in both veg. and non-veg. Irani Café is known for its hygiene and superior quality of food and each and every item is utterly delicious. If you haven't been there yet, rush to your nearest Irani Café and you will not be disappointed.
Rating:
Décor- 2/5
Ambiance- 3.5/5
Service- 3.5/5
Food- 4.5/5
Pricing- 4/5

- Review by Astha Mamtani