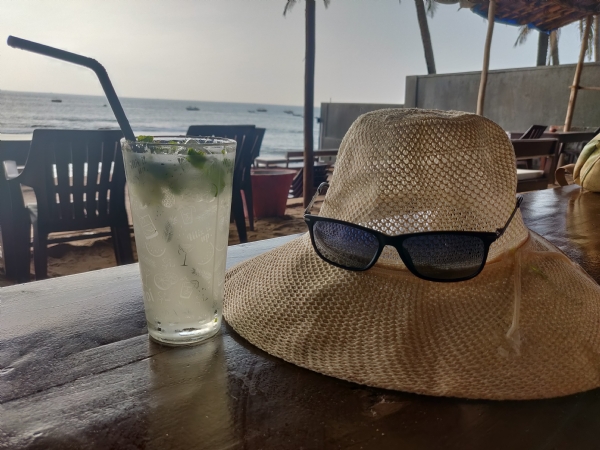 Goa.. A place where everyone wants to come. It is a dream place for many. Beautiful weather, coconut trees, amazing roads and rocking nightlife is the attraction for many people. A lot of content is available about Goa on internet. Many things have been said about it, and 100s of videos and Vlogs are available on the internet. So what is that something different that we are going to tell you ? Well answer is.. Our experience. Every Goa experience is different and every Goa tour has something to tell.
Here are the 5 things that you should not miss while in Goa..
1. Watermelon at Arambol beach :
When you are in north goa, you will find many beaches, Bagha and calangute are the most famous beaches, but Arambol is one of the cleanest and calm beach you will find in Goa. The best time to visit this place is just before the sunset. (yes not the sunset just before it.) You can spend a good quality time with your loved one and have an amazingly delicious watermelon and corn here. Trust me they are truly mouth watering. As it was hot outside these watermelons helped us to be hydrated, and they were so delicious.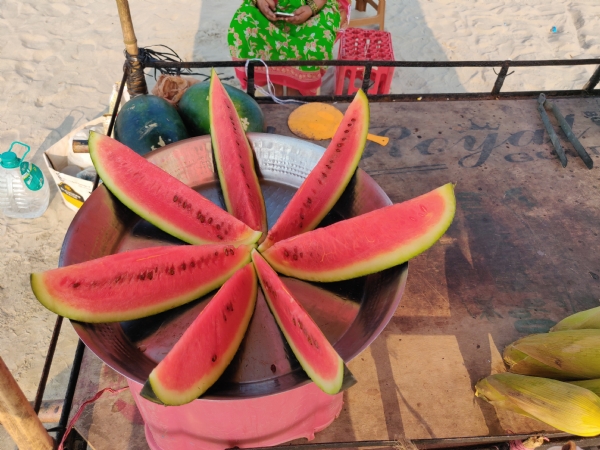 2. Hair braids on Calangute beach :
Well this point is only for girls. (Guys with long hair can try this too if they want.) We went on calangute beach and one voice came "Didi colorful braids karwa lo na.." she said it twice and we just couldn't resist. They speak in english very well by the way. Me and my friend went there and got done these beautiful colorful braids. It gave us the typical "Goa wali feeling". It suited on our hair and best thing is we could wash hair with it. It was not at all costly. I got done 2 braids in 50 rs. Which is quite cheap yet beautiful.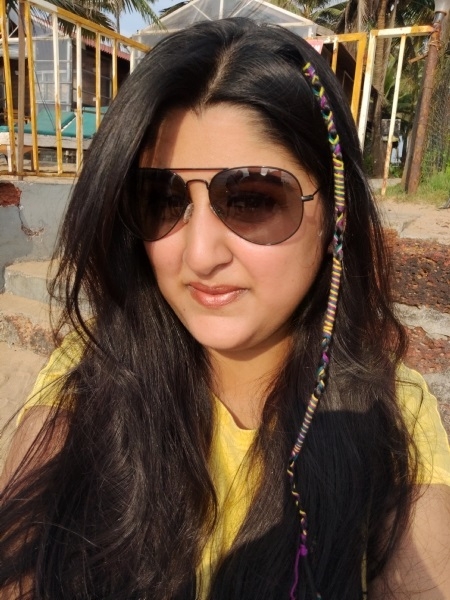 3. Cassino war at Big Daddy Cassino :
Okey so before going ahead I want to clear a point here. Gamble is something that can make you a king or destroy you completely so do not go there with a perspective of making money. We went there just for fun and just to know what is cassino exactly. Well we loved the experience. It is quite expensive, but we enjoyed and guess what unexpectedly we earned a good amount of money. While playing at cassino remember they have a game Cassino war. If you want to earn and enjoy this is the best game. Here dealer put cards in front of you. He/she will place cards according to the number of people who are playing on table, and then they place dealer's card. If your card is bigger than dealer's card you win, else you loose. If you invest dummy chips here you will get same amount as the chip, If you invest money chips you will get double the amount you have invested. It is interesting with lesser risk I feel. Big Daddy has a very nice food area where you can enjoy buffet and a live show. The artists are tremendous. Food quality is good. They have unlimited food and drinks till 1AM. It was a nice experience all together.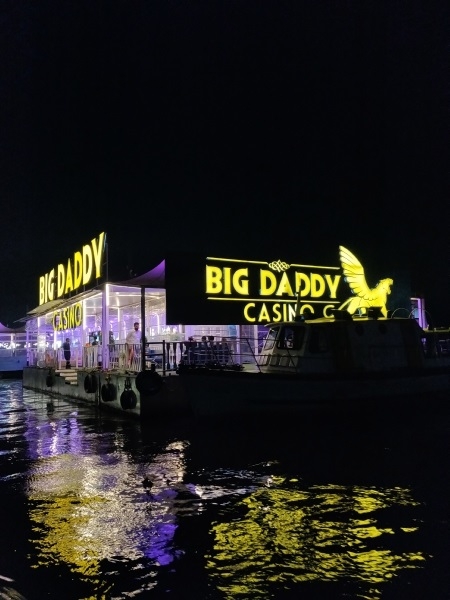 4. Kachha Mango (Kairi, Kachha Aam) at Chapora Fort :
Everybody will tell you to go to Chapora Fort, which is the famous Dil chahta hai location, but only few (I guess so..) will tell you about what to have there. To reach there you need to climb stairs. While climbing, it is always good to be hydrated and keep yourself busy in munching something. And the best thing to have is "Kachha Mango". Tasty, yummy, mouth watering, chatpata kachha aam will refresh your mood and will keep you hydrated till you reach up there. It is like "Khate, masti karte chalne ka maza hi kuchh aur hai.." Do try it guys, you people will surely like it.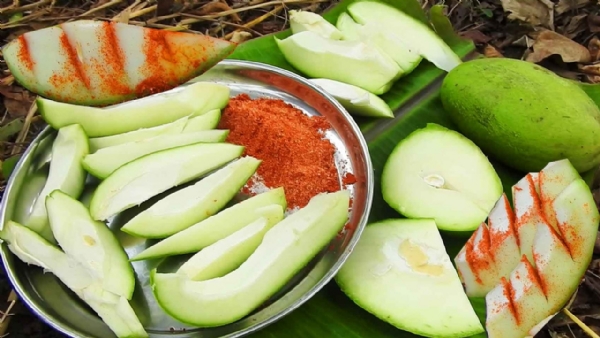 5. Lots of coconut water everywhere : Goa is famous for viraty of alcohol, and people come here to enjoy that. But to have natural drinks is always healthy and good option. You can find coconut water in every city now, but here in Goa when you are on the beach, enjoying sunshine or sunset it is always good and refreshing to have coconut water. It helps you to stay hydrated, and it is personally my favourite. Do try it.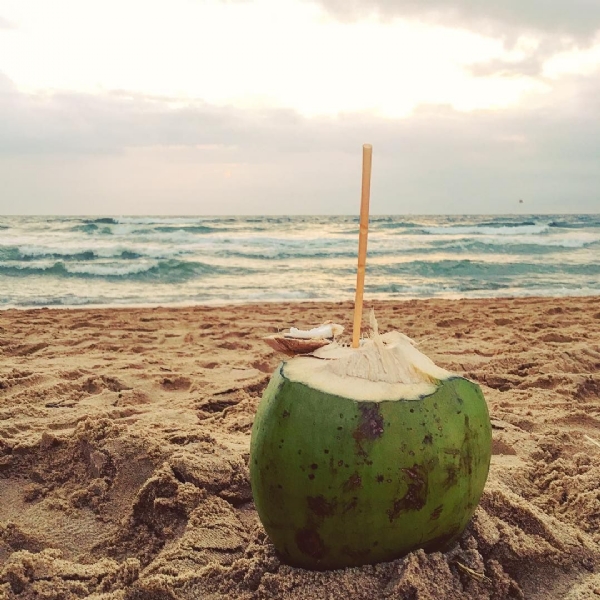 So when in Goa.. These 5 things are must do. As I was a first time Goa traveler you all can suggest some more points here. Suggestions are welcome. Stay tuned for more such travel tips, stories, and lot many interesting things.
- Niharika Pole Sarwate